Scarlet Sand Sojourn is a Genshin Impact web event celebrating Dehya's upcoming release in Version 3.5. The event runs from February 24, 2023, to March 2, 2023, and is open to all players Adventure Rank 10 and above. The entire event only takes five minutes to do and isn't time-gated, but don't forget to complete it to get a quick supply of Primogems.
How to complete the Genshin Impact Scarlet Sand Sojourn web event
Head to the official web event page. Make sure you're logged into your HoYoverse account, which is also your Genshin Impact account. Select the correct server and character, as rewards are distributed via in-game mail.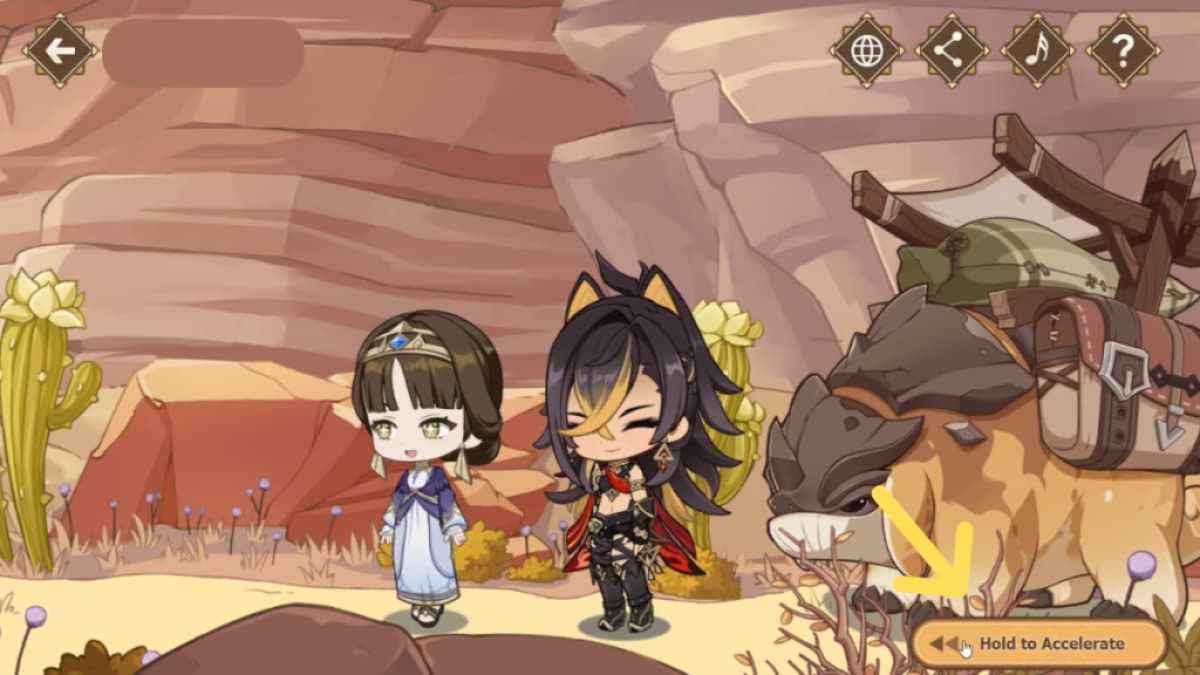 The premise of the event is simple: you must help Dehya tour Dunyarzad across the desert. You can let the two walk at their own pace, but if you find them too slow, hold the Hold to Accelerate button on the bottom right of the screen to speed them up. You'll stop whenever there's new dialogue or a collectible to interact with.
Related: Genshin Impact Developer subpoenas Twitter for leaker names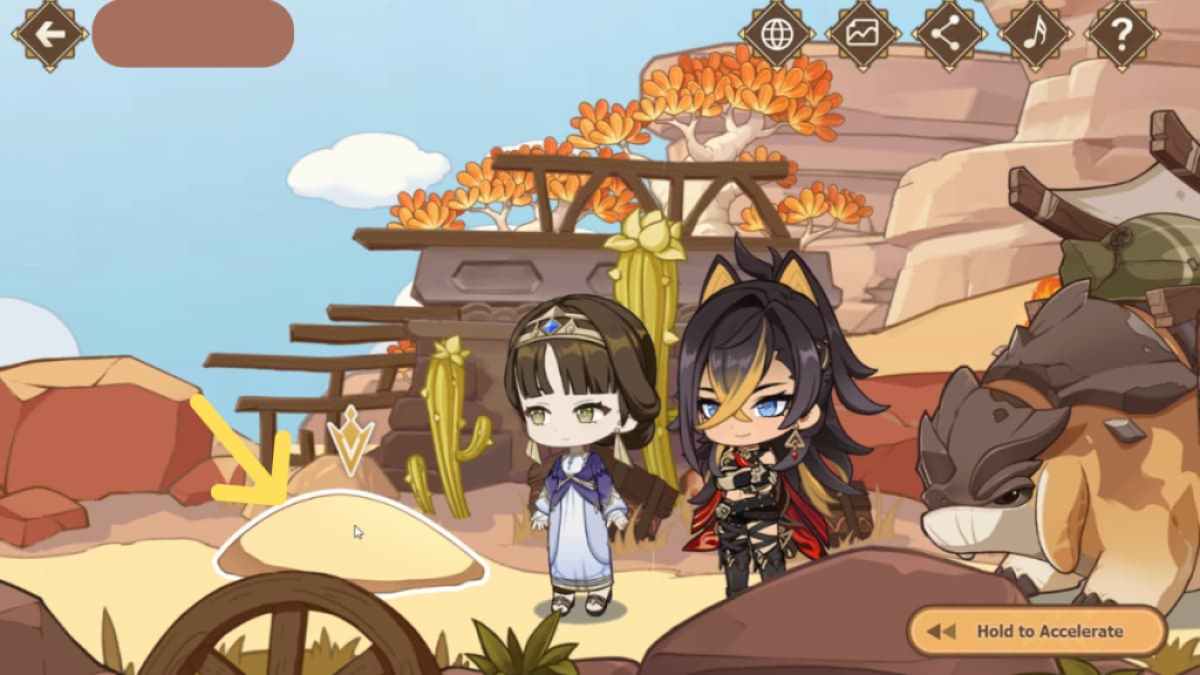 Dehya and Dunyarzad will stop in front of two items. Click on them to trigger dialogue:
Scarab
Sand Pile with Dendro Crystalflies inside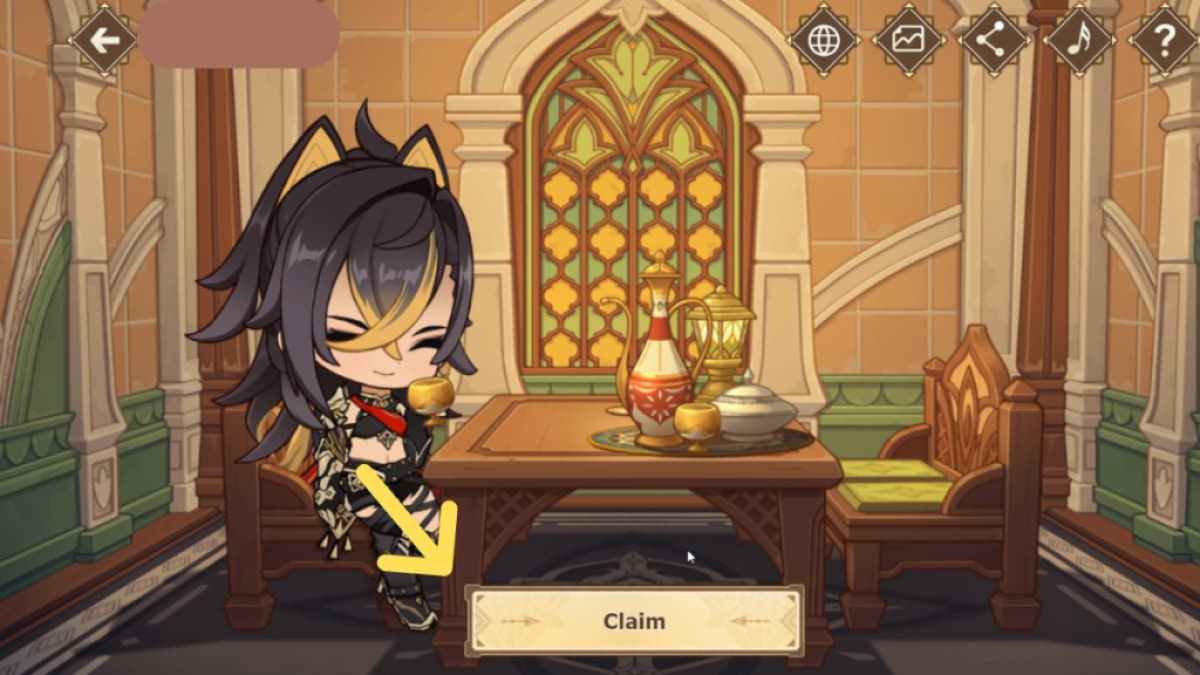 Follow the same pattern throughout the web event. In the end, Dehya will retreat to Puspa Cafe, and you can claim the following rewards:
x40 Primogem
x3 Agnidus Agate Fragment
x20,000 Mora
x2 Mystic Enhancement Ore
Don't forget to share the event on social media to generate a download link for the exclusive wallpaper featuring Dehya and Dunyarzad.
To complete the Desert of Hadramaveth, check out our guide on How to solve the chessboard puzzle in Safhe Shatranj in Genshin Impact here on Pro Game Guides.