Songs of the Forest is a Genshin Impact web event from October 24, 2022, to October 31, 2022. This event is best experienced on mobile and only takes five minutes to complete, but the Primogem rewards are distributed in a limited quantity (only three million), so make sure to finish it as quickly as possible to make sure to get all the rewards!
Start by heading to the official web event page. Make sure you're logged into your HoYoverse account, which is also your Genshin Impact account. Select the correct server and character, as rewards are distributed via in-game mail.
Related: Where to find all Future Stars in the Genshin Impact Star-Seeker's Sojourn event
How to complete the Genshin Impact Songs of the Forest web event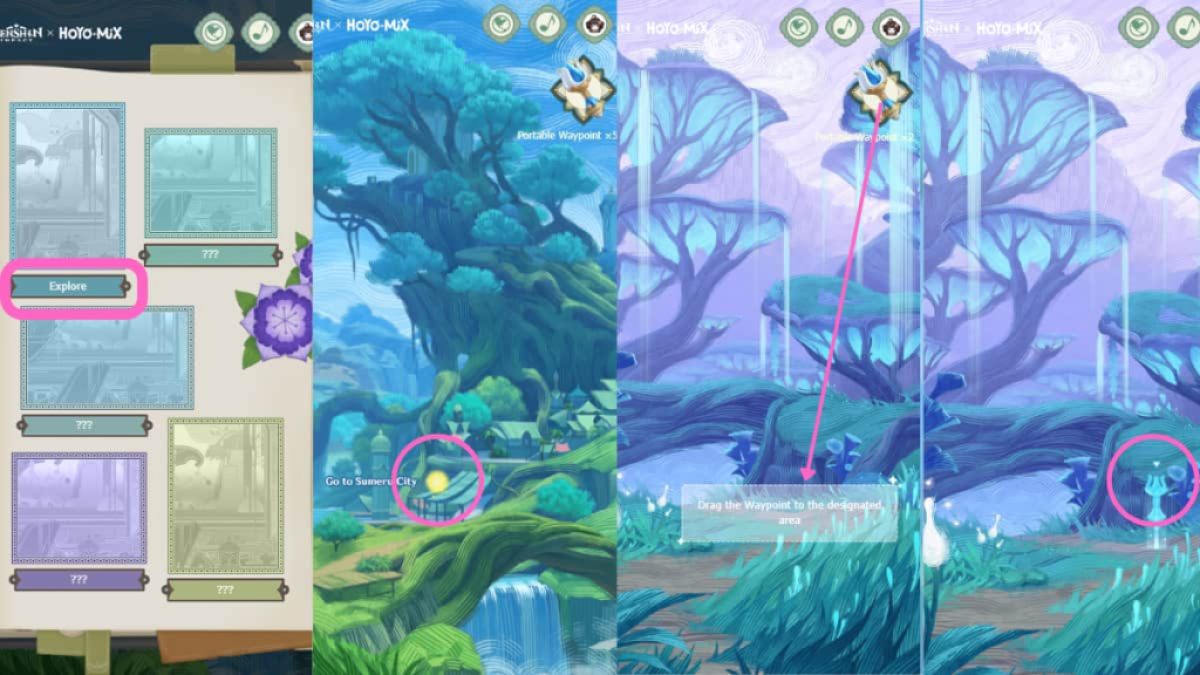 To complete the web event, you must explore five areas and place Portable Waypoints in each. Start by clicking on the Explore button, then click on the yellow circle to head to your destination. Next, drag the Portable Waypoint into the box to place it there. You can only place one Portable Waypoint in each area. Once that's done, click on the Waypoint to complete your exploration. A small pop-up will appear. You can click the play button at the top of the screen to enjoy the area's music or click on the Keep Exploring button to head to the main event page and repeat the process until all five areas are complete.
Once all five areas are done, click on Share to Win Primogems at the bottom of the screen and select your preferred social media platform to post. You'll be rewarded with a coupon code for 40 Primogems that can be redeemed on the official redemption page or in-game. If you need to remember to copy the code, head to HoYoLAB, click on the notification bell, and select Rewards Notification to find your code. Since there are only three million Primogem codes, you might run out if you start too late!
Check out the Genshin Impact Version 3.2 events overview – Akasha Pulses, the Kalpa Flame Rises update to get excited about the November update!