Genshin Impact's Version 3.2 update called Akasha Pulses, the Kalpa Flame Rises is set to release on November 2, 2022. The update will bring new developments to Sumeru's storyline, focusing on Scaramouche's ascension to godhood.
Alongside the release of exciting new characters Nahida and Layla, you can also participate in an interesting lineup of events. Read on to get excited for what's to come.
All events coming in Genshin Impact Version 3.2
Fabulous Fungus Frenzy (Pokemon-inspired event)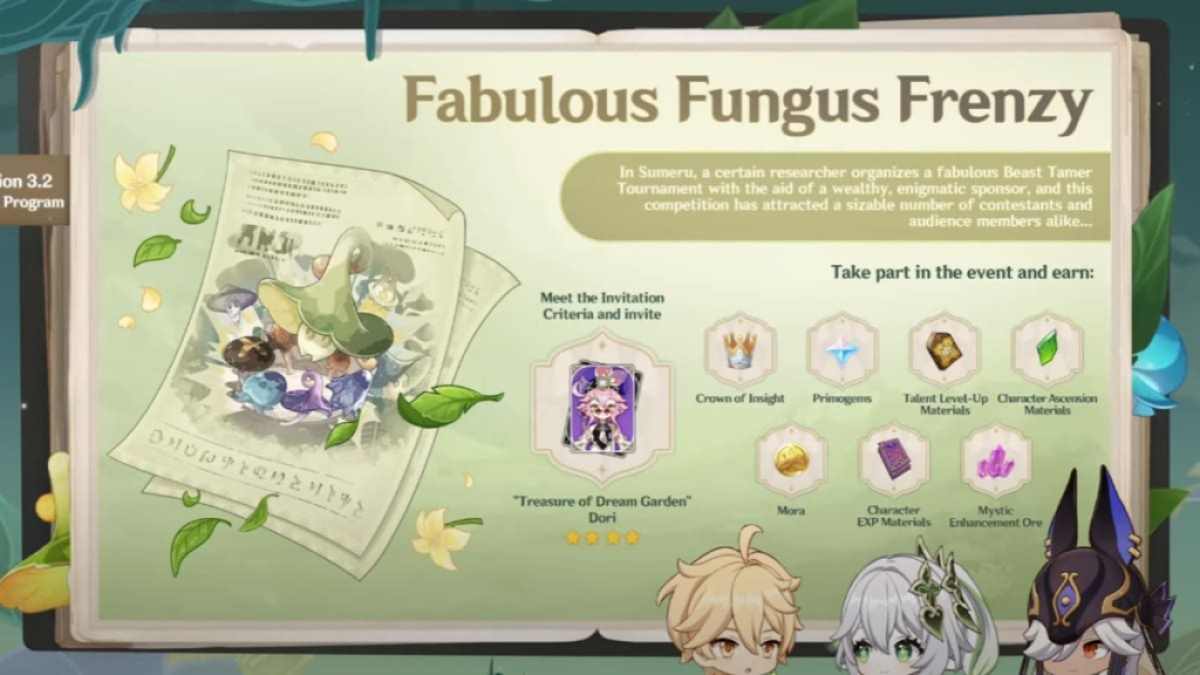 The main event for Version 3.2 is this Pokemon-inspired, beast-taming mini-game, where you can use a Gadget called a Wisdom Orb to catch and train fungi found in designated areas. You can then use Floral Jellies to mix ingredients by matching and rotating Jellies, creating the best formula to power up your fungi. They'll develop abilities and even evolve into bigger fungi! Additionally, you can show off the fungi's battle abilities through pre-set stages, where you can control them to defeat waves of enemies. Key rewards include a Crown of Insight and a free Dori.
Related: Genshin Impact Desert's Remembrance World Quest guide – Old Notes and New Friends
Adventurer's Trials (special challenges event)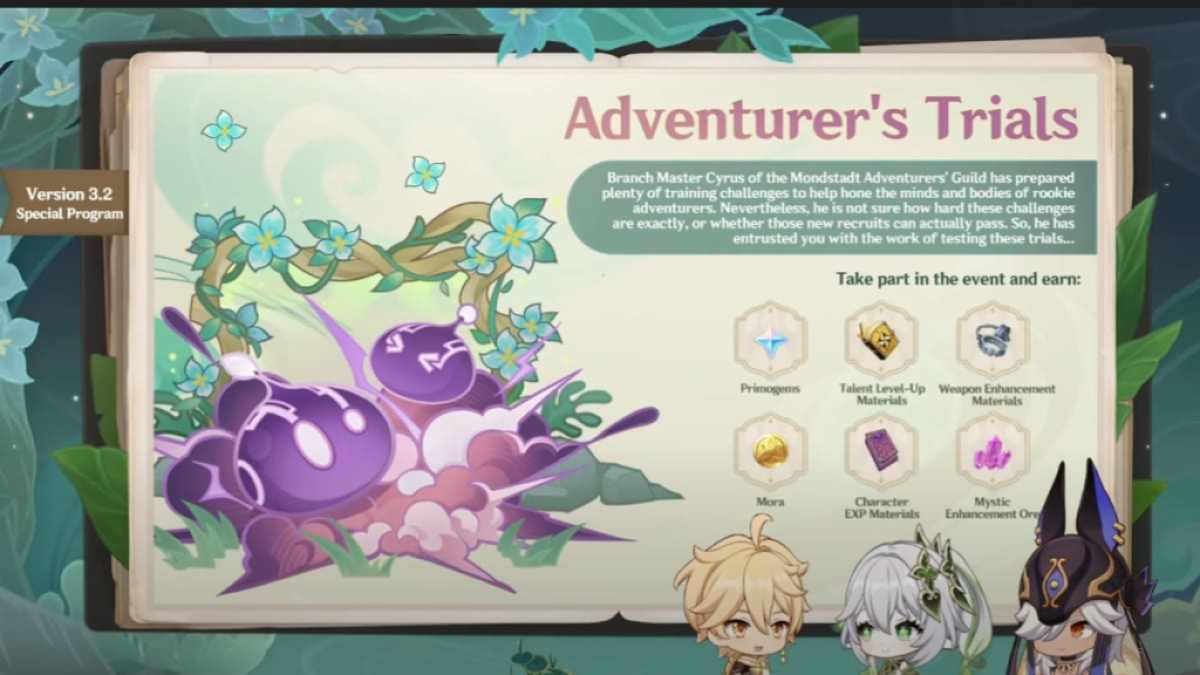 This event will help you get familiar with the versatility of various characters' skills. Using the designated trial character, you must complete a set of objectives—such as using Yelan's Elemental Skill to move quickly while avoiding obstacles and Beidou's parry to hit Elemental balls. This super-fun event can be played with friends and strangers in Co-op!
Hypostatic Symphony: Dissonant Verse (battle event)
This event is a rerun of the Hypostatic Symphony event from Version 1.2! This battle-oriented event involves defeating various Hypostasis bosses in extreme difficulty modes with the help of buffs, making the battles significantly more challenging. The Primogem rewards can be claimed without participating in the highest-difficulty challenges and the event is playable in Co-op mode, so don't worry! But if you're looking to test your battle prowess, this event will be extra-exciting for you.
Outside the Canvas, Inside the Lens: Greenery Chapter (photography event)
This rerun event involves helping an Inazuman illustrator named Asagiri capture inspiration for her light novel illustrations. You'll be asked to take out your Kamera and snap photos with the help of her photography notes as references for her upcoming work. Notable changes include the addition of preset photo angles and rotate function to make snapping the perfect shots a lot easier.
Check out our guide on Where to find all Future Stars in the Genshin Impact Star-Seeker's Sojourn event to get plenty of Primo rewards.