There are tons of hidden quests to find in the land of Teyvat in Genshin Impact. A lot of them will be found randomly, as if you explore a place you haven't found before; you'll be tempted to look under every nook and cranny!
Uncover the Secret of the Uninhabitated Island
The Time and the Wind hidden World Quest can be found upon uncovering the secret uninhabited island to the east of Starfell Valley. On this island, you'll find a hidden Notebook that will start this world quest.
Basically, to get to this secret island, you need to freeze the water to make a path to the island. To do this, you need at least 2 Cryo users playing as Kaeya and 1 user playing as the Traveler using the Anemo element. Use the Traveler's skill ability while one Kaeya player uses their skill ability; using these two skills in conjunction will make the Kaeya's ability to travel further, meaning more of the water is frozen. Continue doing this until you can see an island, and head towards it. You can do it with one Cryo and one Anemo, but with more people, it'll take less time!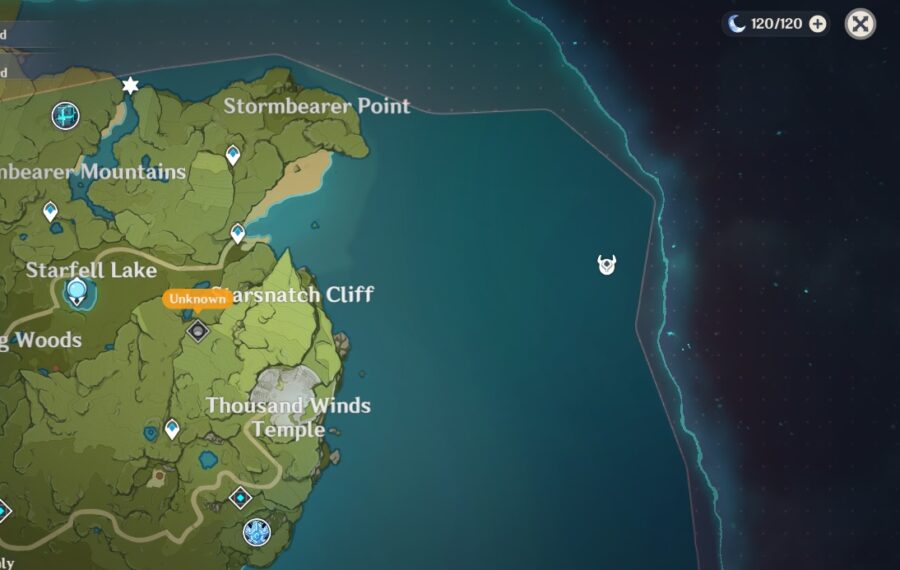 When on the island, head to the southern side where a Ruin Guard is inactive on the beach, though it is Lvl 37, so be cautious if you are lower level. Look for a shovel nearby a giant boulder with some smaller rocks next to it. Move these rocks in any way you see fit, and you'll find a Ragged Notebook underneath, By interacting with this Notebook will trigger the Time and the Wind world quest.
After reading the book, you'll find that the Sundial on the island is only active during certain hours of the day. Change the time to 2 AM. To do this, go into the options menu and use the time skip function, and then go into Elemental sight. You'll notice three clusters of wind dispersing; you need to find these wind clusters and destroy them.
Each cluster heads a different direction, one to the southwest on a beach, one east on a beach, and one on top of the island's tallest pillar. Remember, if the time goes past 5 AM, the wind will disappear, keep an eye on the time, and change the time back to just after 2 AM to be safe.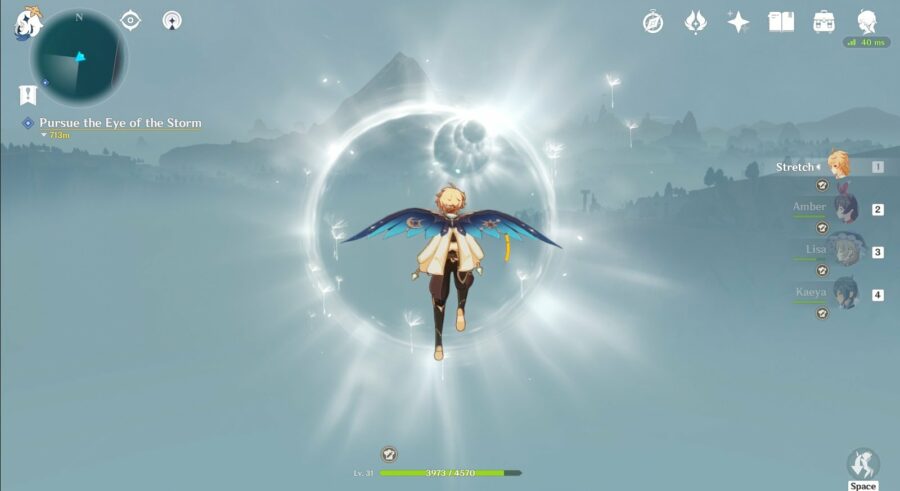 Once found, use an Anemo skill on them, destroy it. Then head back to the center of the ruins and use an Anemo skill once again, and a Lvl 37 Eye of the Storm will appear. Wittle down its health but at around 20% life left, it'll fly off, and you need to chase it. Use the wind circles to give you a boost, and you'll eventually land south of the Thousand Winds Temple.
The Eye of the Storm is now Lvl 40, and it's brought along some minions to help murder you. Use Electro based attacks, and it should fall pretty quickly. Speak to an NPC named Henry Morton nearby and explain to him what happened, and the quest will be completed!
If you're looking for information on the Genshin Impact 1.2 update, check out this post! Stay up to date with the upcoming banners, and keep an eye on our Genshin Impact codes to get some free goodies!