Update: March 30
We have made a new format for all of this information, and it includes everything you need to know to find Cecilia!
We also have an All Genshin Impact Characters list, that gives all available details on all characters in the game, and that includes those rumored to be coming in later updates.
Additionally, we have an All Genshin Impact Materials list, which covers all Ascension and Talent Materials currently in the game!
---
MiHoYo's Genshin Impact has exploded in popularity; it's well and truly became a monumental hit! With millions of people around the globe giving it a go, whether on PC, PS4, or even on mobile devices. If you are playing casually, a couple of hours every day, logging on to do your daily quests, or perhaps you're hooked and want to get to Adventure Rank 60 as fast as possible. Genshin Impact caters to all aspects of gamers, the world over! If you have reached Adventure Rank 20, you'll have no doubt unlocked the Battle Pass, and one of the Weekly Missions is to find 100 Mondstadt local specialties! One of these local specialties is the Cecilia, and we'll tell you where to find it and what it does!
Cecilia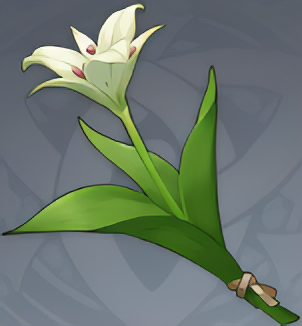 The Cecilia is found in the wild of the Mondstadt region, but the only place to find it is roundabout Starsnatch Cliffs area, which is just north of the Thousand Winds Temple. If you have the Domain unlocked for Midsummer Courtyard, then that is the best place to fast travel to Starsnatch Cliffs, if not the Statue of the Serven at Starfell Lake or the fast travel point at Starfell Valley is the next best shots to get there quickly.
As a material, Cecilia does not have many uses, apart from players who have unlocked Venti has a playable character. Every time Venti needs to Ascend, Cecilia flowers are needed, and the amount needed increases for every Ascension, so in total, a 168 Cecilia flowers need to be acquired to level up Venti's Ascension to the max!
If you are after the Weekly Mission in the Battle Pass to collect 100 Mondstadt local specialties, Venti users can kill two birds with one stone and collect tons of Cecilia flowers while also filling the 100 local specialties goal!