Materials are vital in Genshin Impact, as you've got no idea what's going to be important once you start making some progress. Those Small Lamp Grass might look worthless, but if you managed to get Diluc from making a wish, you need them for materials in his Ascension. Mining is incredibly useful, especially for the blacksmith, but after a while, Iron Ore will become insignificant, you need the next tier - White Iron Chunk. Where is the best farming locations for White Iron Chunk? We've got you covered!
White Iron Chunk location
The most reliable place to mine White Iron Chunks is roundabout Mt. Aozang, northwest of The Statue of the Seven at Qingyun Peak. Just circle that body of water, and you'll find tons of mining locations. Next up is east of Wuwang Hill, this is another good place to go to after you've mined out the entirety of Mt. Aozang. And last of all, we have just to the right of the Domain of the Wayword Path, or South of the Statue of the Seven located just north of there.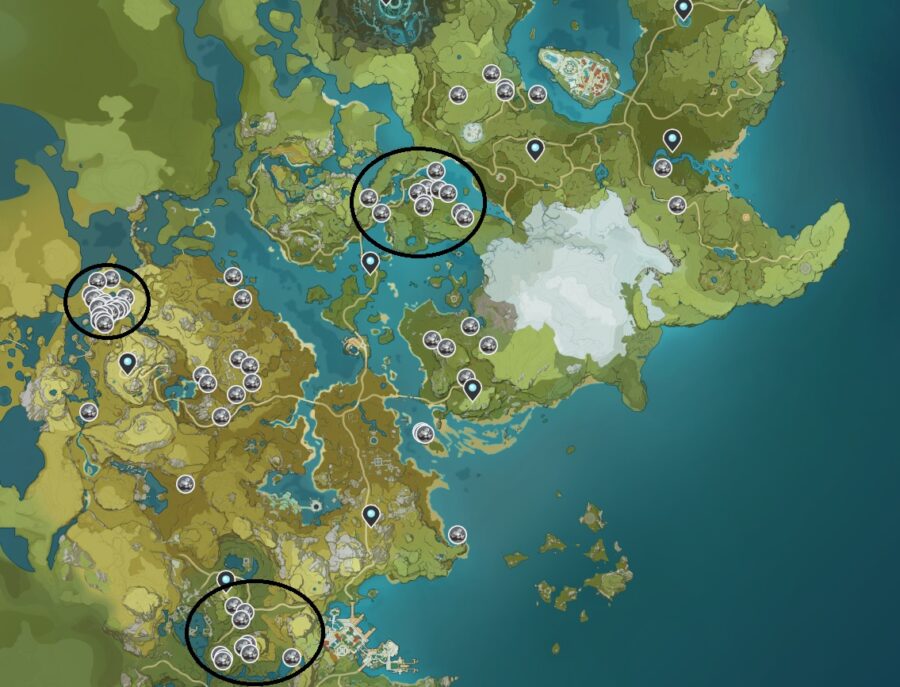 These three locations are your most dependable places on farming White Iron Chunks. The easiest way to mine the chunks is to hit them with a heavy weapon, such as a Claymore for instant breakage, but wearing them down with non-heavy weapons also works; it's just fractionally longer to do so. Then after the Ore has broken, collect the drops afterward.
Like Iron Ore, the White Iron Chunks can be used at the Blacksmith to refine them into Fine Enhancement Ore, which provides 2000 Weapon EXP when used.
However, there is another method to acquire them through the use of Expeditions. Send two characters to either of the following areas:
Whispering Woods
Dadaupda Gorge
Yaoguang Shaol
The amount you'll receive is dependent on the number of hours you send away your characters for, the higher being, the better. Or set them away for 8 hours, just before you head to sleep, so you'll have some White Iron Chunk by the time you awaken.