Lavender Melon is a regional specialty found only in Inazuma. This item can only be found in the wild.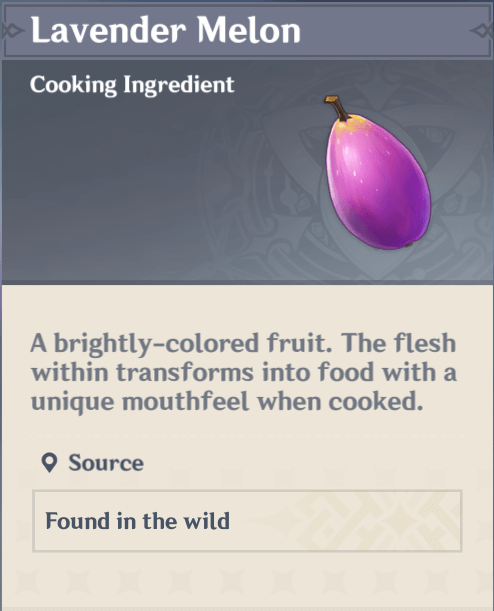 Lavender Melon is used in a number of Inazuman dishes, such as Konda Cuisine, Rice Cake Soup, Sakura Tempura, and Imported Poultry.
Below are screenshots of the best locations to farm Lavender Melon in Inazuma.
Yashiori and Kannazuka Islands
The best places to farm Lavender Melon across these two islands is around Kujou Encampment, south of Serpent's Head, and northwest of Fort Fujitou.
Narukami Island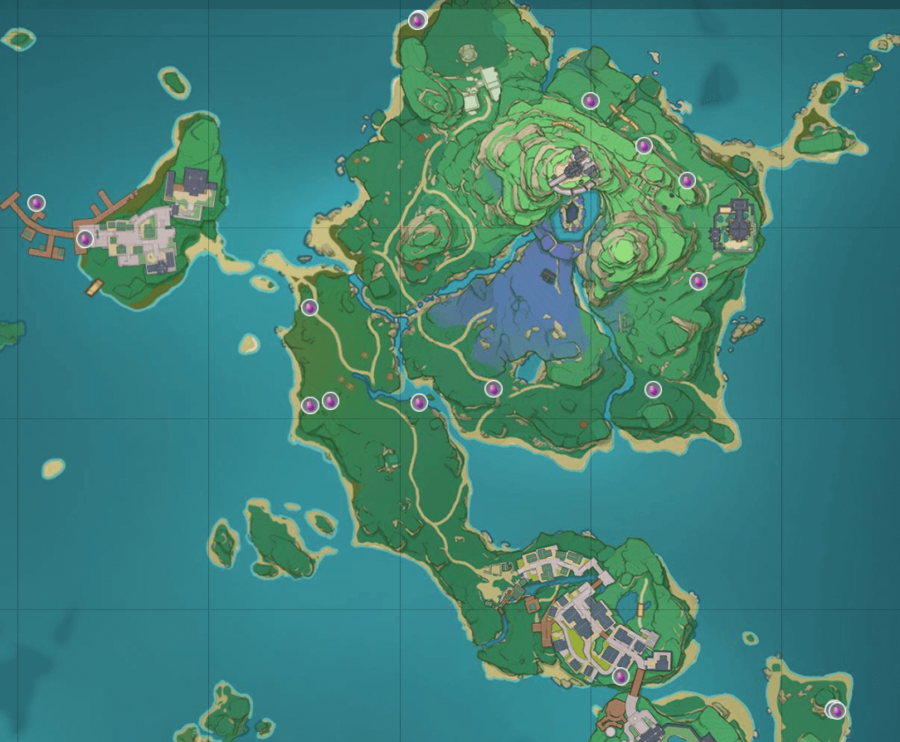 Lavender Melon is evenly dispersed across Narukami Island. Just keep an eye out for those fruit trees!
Looking for more Genshin Impact content? Take our quiz to find out which character you're most like, or check out the next upcoming Wish banner.