Dendrobium is a regional specialty found only in Inazuma, specifically on the Yashiori and Kannazuka Islands. This item can only be found in the wild.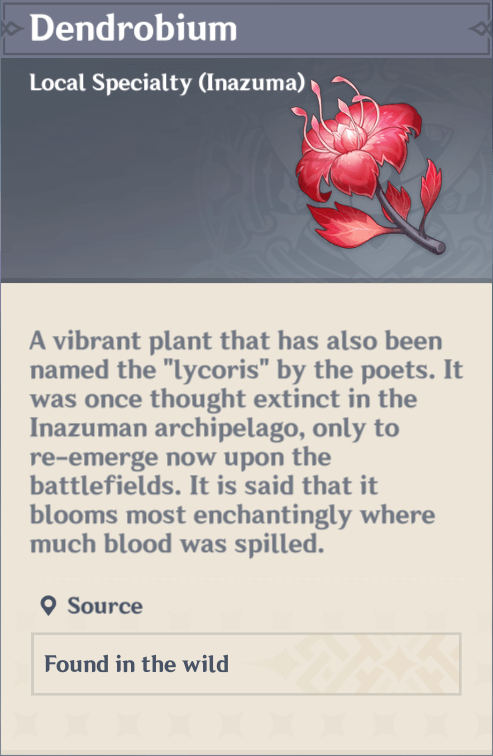 Although Dendrobium is not currently being used towards recipe dishes or Character Ascension, Travelers can offer Dendrobium to Simple Tombs to honor the fallen soldiers in various Inazuman locations. Doing so will result in earning the "They Will Not Grow Old" achievement (five primogems).
Below are screenshots of the best places to find Dendrobium in Inazuma.
Kujou Encampment is on the eastern side of Kannazuka Island.
Dendrobium can be farmed around Serpent's Head (Yashiori Island), but the best farming location is the entirety of Nazuchi Beach.
Read about how to observe the Mikage Furnace in Genshin Impact, or take our which Genshin Impact character are you quiz. We've also got all the latest codes for in-game prizes.