Sango Pearl is a regional specialty found only in Inazuma. This local specialty can only be found in the wild on Watatsumi Island. No other place in Inazuma can you find these in the wild.
There are 43 Sango Pearls to collect on Watatsumi Island, and these will respawn every two days, depending on the time you picked them up. The best place to start is searching the reefs under Sangonomiya Shrine, at the center of the island. Then head to the northeast to Suigetsu Pool.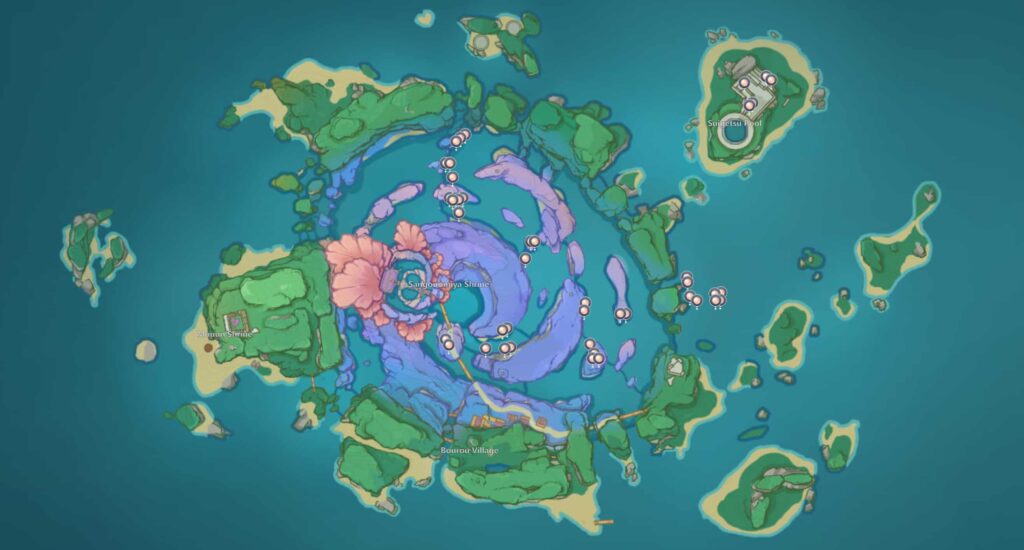 Related: How to farm Dew of Repudiation in Genshin Impact?
You can also obtain four Sango Pearls from an NPC called Mochuzuku at Sangonomiya Shrine by following a specific dialogue branch. This only works the first time. You will not be given Sango Pearls again.
You seem upset.
So, what's this true history that you speak of all about?
I believe you.
Sango Pearl is an Inazuma local specialty for Character Ascensions, but currently, only Kokomi uses this material. Though this may change in future updates.
To fully upgrade Kokomi to Ascension 6, you need a total of 168 Sango Pearls, so you will need to come back to Watatsumi Island every couple of days to pick the island clean. Or play co-op and join someone else's game, to harvest all their Sango Pearls.
For more Genshin Impact guides, PGG has you covered.