Seagrass is a regional specialty found only in Inazuma. This item can only be found in the wild.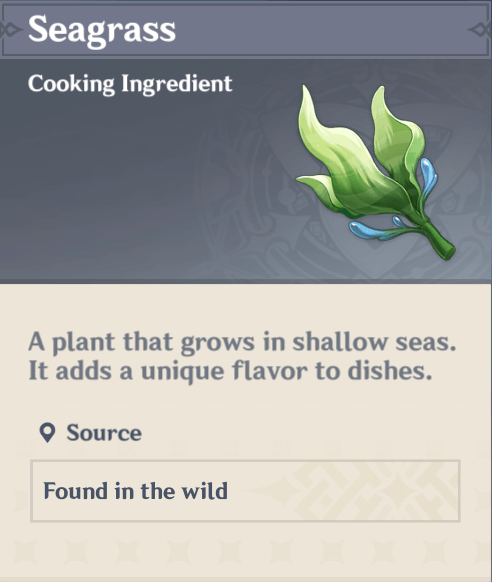 Seagrass is an ingredient used in Inazuman recipes such as Miso Soup and Onigiri. As this item's name suggests, you can find Seagrass in shallow waters on the coasts of islands.
Below are screenshots of the best places to find Seagrass in Inazuma.
Yashiori and Kannazuka Islands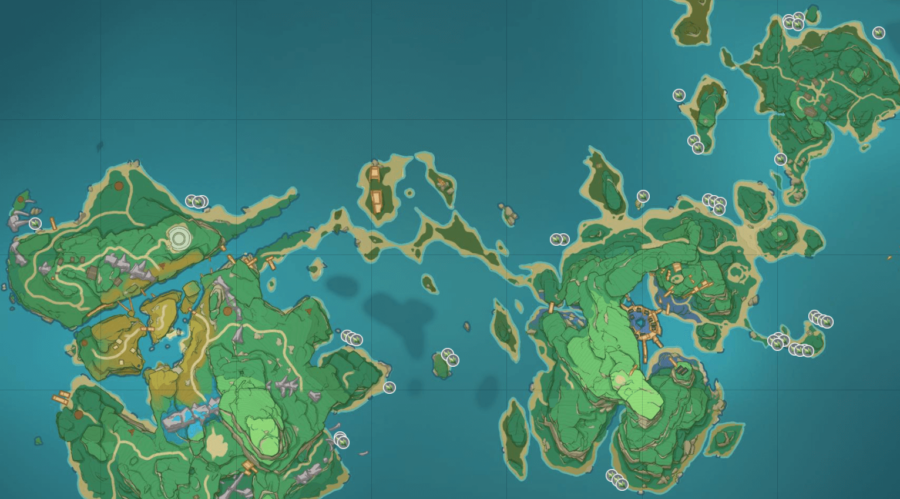 Across both of these islands, the best location to farm Seagrass is the small isle that branches out east from Tatarasuna (Kannazuka Island).
Narukami Island
The best locations to farm Seagrass on Narukami Island are the coastline behind the Kamisato Estate, and the coast along Byakko Plain.
Read about how to observe the Mikage Furnace in Genshin Impact, or take our which Genshin Impact character are you quiz. We've also got all the latest codes for in-game prizes.