The Genshin Impact Sumeru Archon Quest Chapter III: Act V - Akasha Pulses, the Kalpa Flame Rises is divided into five sub-quests, the second of which is called As by a God's Side. During this segment, you must follow the Fatui Soldiers in Port Ormos and hide in Wakala Funduq to avoid The Doctor's gaze.
How to follow the Fatui soldiers & hide in Wakala Funduq in the Genshin Impact Sumeru Archon Quest
After speaking with Dehya in Port Ormos, you need to trail a group of Fatui soldiers headed to their return boat to Snezhnaya. Eye-shaped icons will appear to indicate that you are within the soldiers' sight. You must ensure that the red bar around those icons doesn't fill up.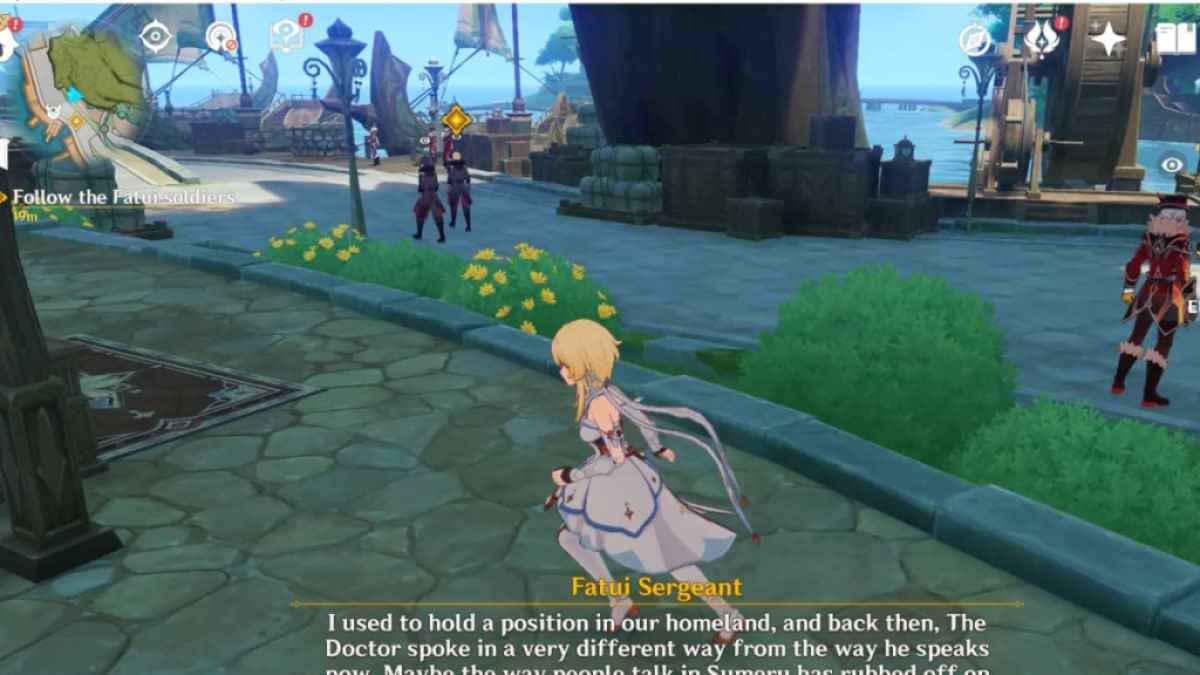 The best way to complete this segment is to stay on the stone pavement, away from the water. Keep following the two walking Fatui and make sure not to sprint. Hide behind large items, such as crates, to avoid getting caught. And when the Fatui stop to talk, make sure to stop as well. You want to make sure you're within a reasonable distance of the Fatui so you can still hear them talk unnoticed.
Related: Genshin Impact Faruzan kit – All Skills, Constellations, Passives & more!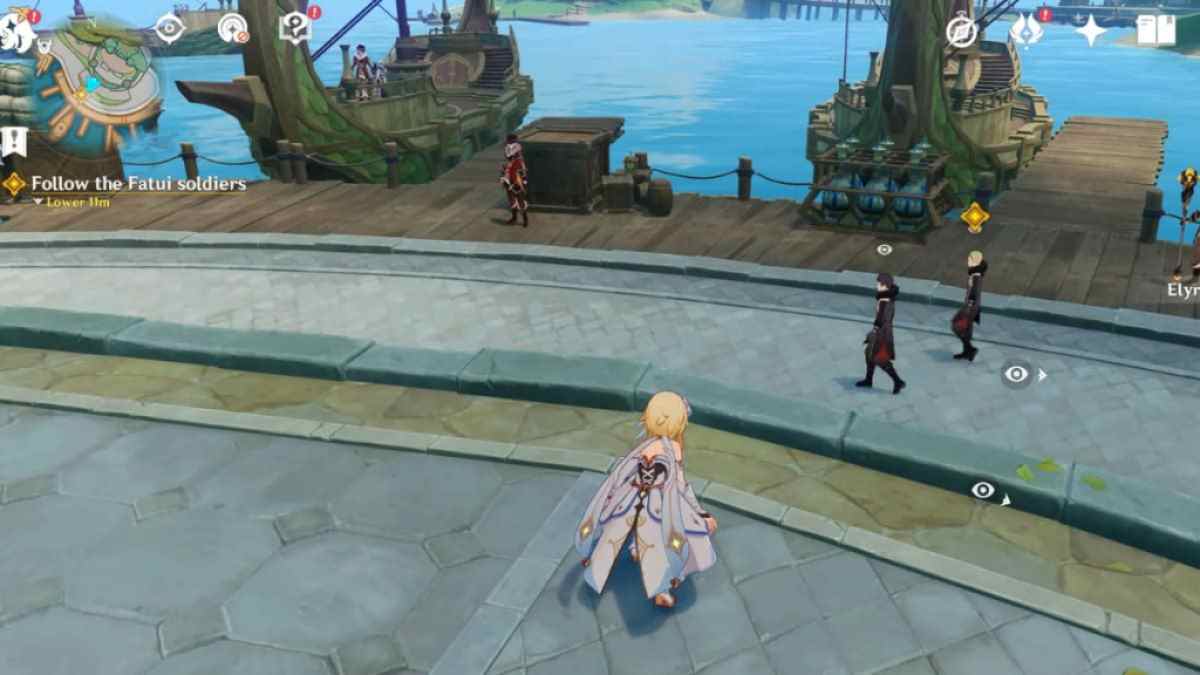 Once you reach the open stone road with no bushes or crates to hide behind, crouch down to avoid getting noticed. The Fatui soldiers will eventually head to the boat where The Doctor is boarding. Once Dehya spots The Doctor, you need to hide in Wakala Funduq.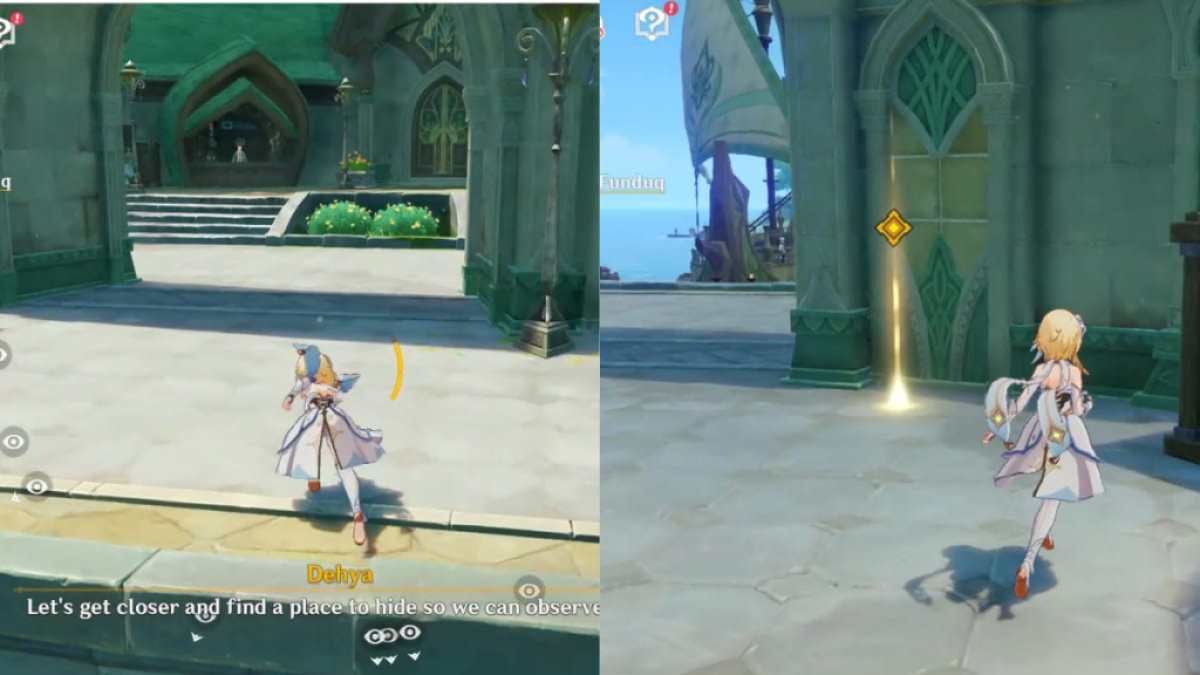 Simply turn to the building behind you and step onto the glowing spot by the entrance to complete the objective. The quest will continue in Pardis Dhyai, where you must assist Tighnari in resisting the Fatui from taking Haypasia.
Check out our guide on How to unlock the Sumeru-themed Realm Layout in the Serenitea Pot in Genshin Impact to bring the nation of wisdom's beautiful sights into your teapot.