"I Hate 'Em Myself!" is a Genshin Impact Wonders of the World Achievement that can be obtained by getting attacked by a Wenut for the first time. Contrary to the in-game description, this Achievement has nothing to do with the Setekh Wenut boss. Instead, you need to wait for an obscure tail to attack you north of the Desert of Hadramaveth.
How to be attacked by a Wenut for the first time in Genshin Impact
You need to have access to the Desert of Hadramaveth north of Khaj-Nisut to attempt this Achievement. Go to the Teleport Waypoint east of The Sands of Three Canals, circled in the image below.
Related: How to unlock the Fane of Panjvahe Domain in Genshin Impact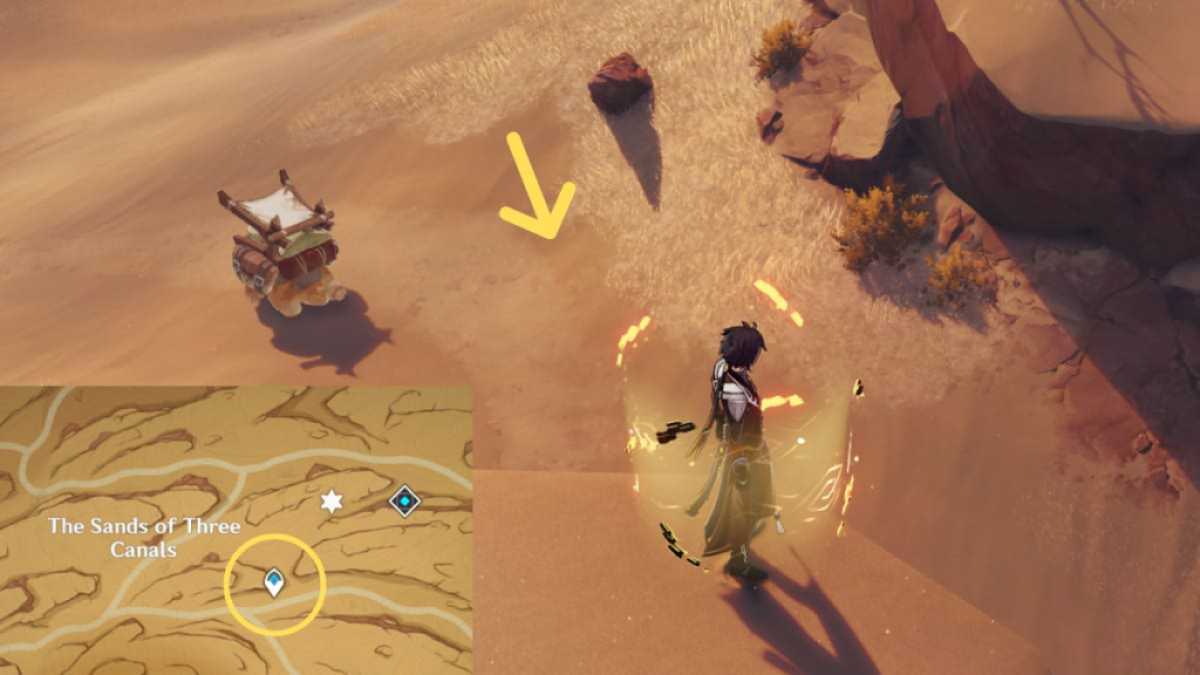 Once you've teleported, you'll find yourself on a cliff overlooking a Sumpter Beast. You need to glide/plunge down to the clearing and wait for a Wenut's tail to attack you. Using a shield is fine—it won't affect the Achievement.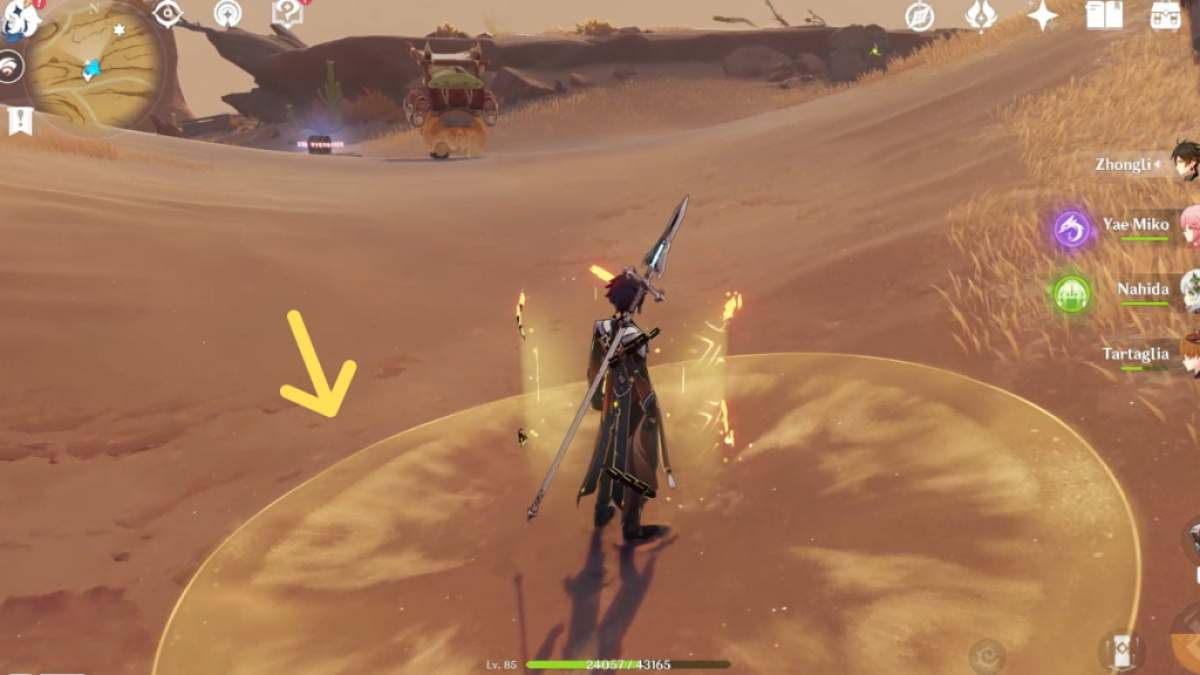 The best way to get a Wenut to attack you is by standing still. After a few seconds, an AoE circle will appear under you, and the tail will strike. You'll immediately get the Hidden Achievement called "I Hate 'Em Myself!" Make sure to leave the area afterward, or the Wenut will continue attacking you.
For more Sumeru Hidden Achievements, check out our guide on How to get the He Who Controls the Spice… Sumeru Hidden Achievement in Genshin Impact here on Pro Game Guides.