The Wings of Starlit Feast is an exclusive Glider released in Genshin Impact's latest collaboration with global pizza chain, Pizza Hut. The first collaboration happened in 2022, featuring Amber and Eula, and non-CN server fans were unable to participate in the offline festivities.
This time, Liyue's Ningguang and Yelan are the poster ladies of the collab, and the exclusive wings will be obtainable to everyone except for the China-based servers (Celestia and Irminsul). If you're interested in getting these yummy wings, read on to find out how.
How to get the 2023 Pizza Hut Glider in Genshin Impact – Wings of the Starlit Feast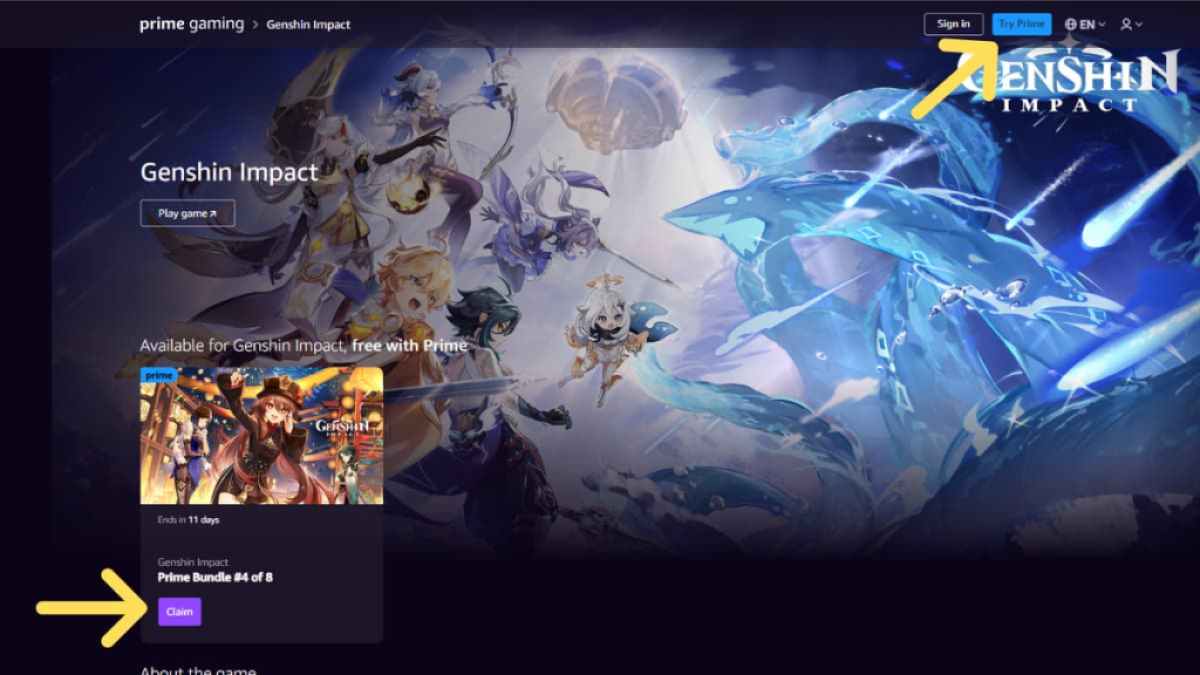 The Wings of the Starlit Feast can be obtained by claiming four Twitch Prime drops. Unfortunately, this makes the Glider backed by a paywall—you need to be an active Prime Gaming subscriber to get the reward.
Related: How to sign-up for the Version 3.6 Genshin Impact beta test
Head to the official event page and click Claim to obtain your Prime Bundle (Twitch Prime drop). If you aren't already a Prime Gaming subscriber, you can start by clicking Try Prime on the upper right of the screen. The membership pricing differs per region but is approximately 5.99 USD per month after the free trial. After claiming your Prime Bundle, you must redeem the code in-game to count toward the event requirements.
There are eight Twitch Prime drops in total, but the Glider event started at the fifth drop. This means that you have until March 29, 2023, to claim the first of the four required drops to qualify for the Glider. From there, you must remember to claim your rewards every three weeks:
Redemption Code from drop #5 expires on March 29, 2023
Redemption Code from drop #6 expires on April 19, 2023
Redemption Code from drop #7 expires on May 10, 2023
Redemption Code from drop #8 expires on May 31, 2023
After redeeming four or more drop codes in-game, you'll be rewarded with the Wings of the Starlit Feast by around the end of June.
For more codes, check out our compilation of Genshin Impact Codes here on Pro Game Guides.