The Genshin Impact Secret Summer Paradise event runs from July 5, 2023, to August 16, 2023, bringing with it a limited-time area called the Veluriyam Mirage. During the event, you need to complete the Summer Serendipity quests to unlock all areas in the Mirage.
One of the objectives in the third quest, Secret Summer Paradise: Part III - Dreams and First Encounters!, will require you to find an attic. It's located high above the treetops—and the problem is figuring out how to climb upward.
Where to find the attic in Genshin Impact – Dreams and First Encounters quest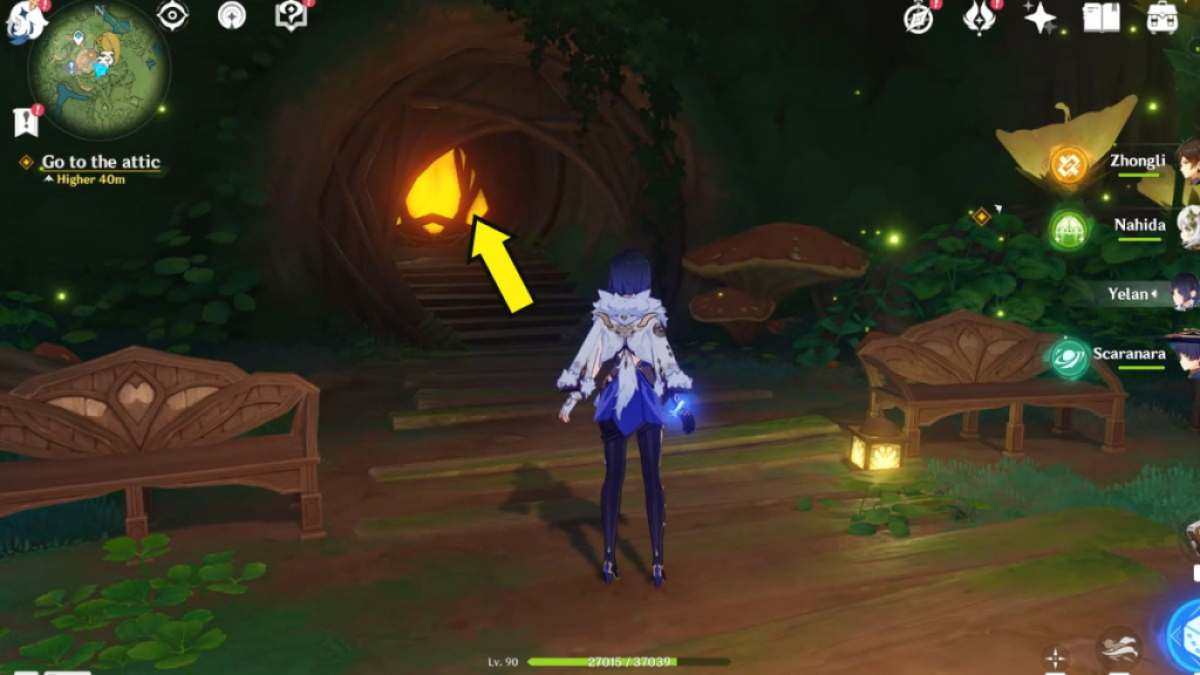 After talking to Zosimos, exit the house via the front door, as pictured above. You'll find yourself in a clearing full of Hydro Eidolons and a fountain at the center.
Approach the glowing spot in front of two Hydro Eidolons to prompt the quest to continue. You need to do this or the quest won't register your progress.
Related: Genshin Impact Dance of Flashing Thought guide – Secret Summer Paradise event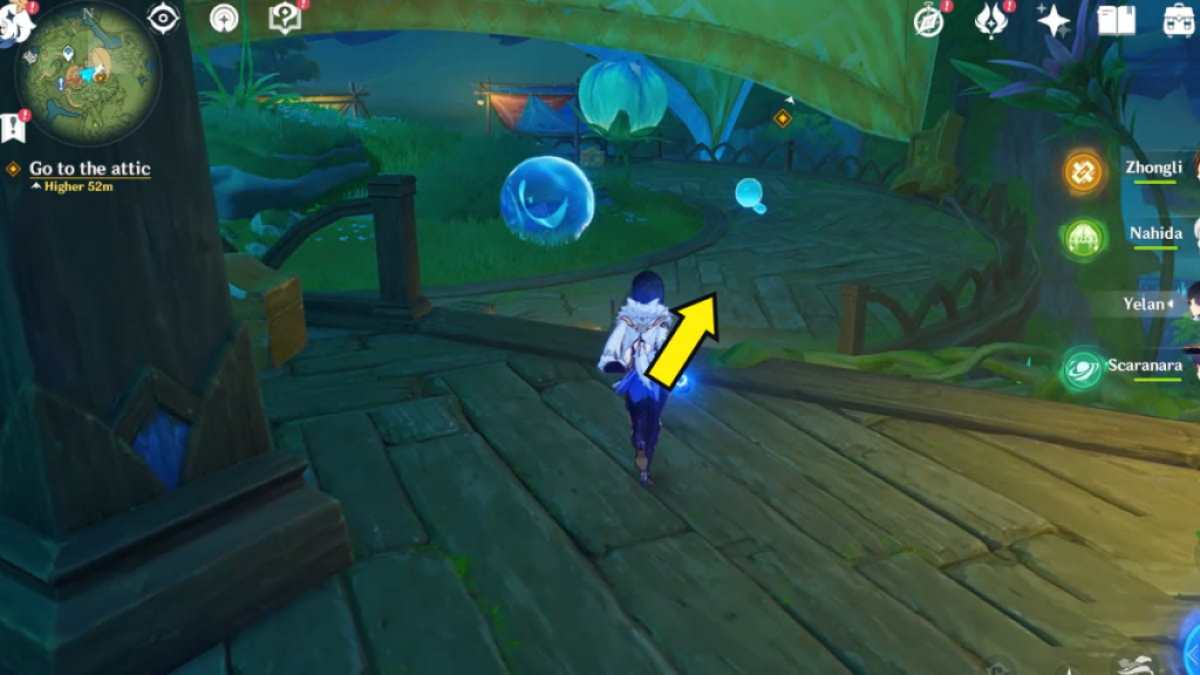 Once that's done, go down the small staircase to the right so that you're on the lower level of the platform (where the arrow is pointing above). If you're lost, reference the mini-map in the image above to help you navigate.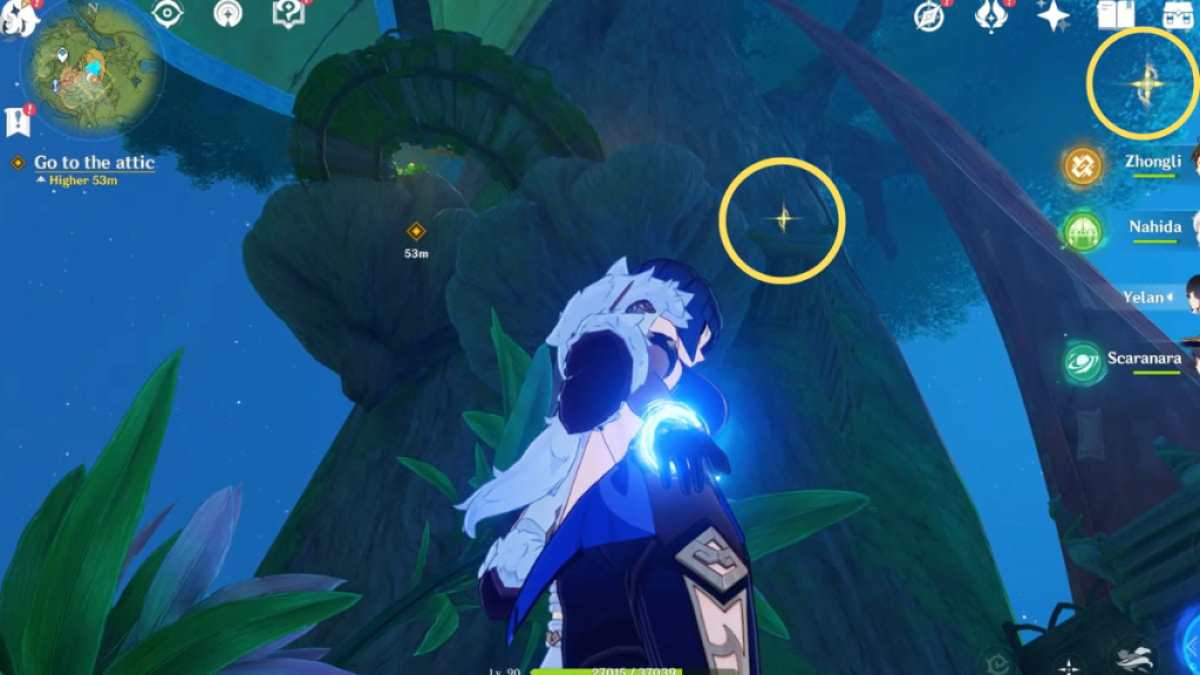 This is the tricky part. I spent so long trying to figure out how to possibly ascend upward as the quest navigator will point to the sky. All you need to do is look up to find Four-Leaf Sigils directly above you. Use them to propel yourself upward, then land on the small platform. Follow the wooden path upward to find another house, and enter it to finally make it to the attic.
Once inside, you'll be asked to find the master script. Simply climb the wooden ladder to the second floor and interact with the Hydro Eidolon to complete the objective.
For more Genshin event tips, check out Genshin Impact Sojourns of the Barking Fox guide – Secret Summer Paradise event here on Pro Game Guides.