Genshin Impact 2.5 has brought a ton of stellar content to the table, such as new Story Quests and limited-time events, but one of the most exciting additions comes in the form of a new weekly boss. Additionally, there are some valuable Talent Level-Up Materials that you can only obtain through facing off with this fierce foe—the Mudra of the Malefic General, Tears of the Calamitous God, and The Meaning of Aeons.
Fragments of Magatsu Mitake Narukami no Mikoto
How to obtain
You can obtain these three Talent Level-Up Materials by defeating Magatsu Mitake Narukami no Mikoto, the terrifying new weekly Raiden Shogun boss introduced with the 2.5 Update. To take on the Raiden Shogun, first, make sure to have completed the following:
Reached Adventure Rank 40 or above
The Story Quest Imperatrix Umbrosa Chapter: Act II - Transient Dreams
Related: How to unlock the Raiden Shogun Weekly Boss in Genshin Impact — End of the Oneiric Euthymia Domain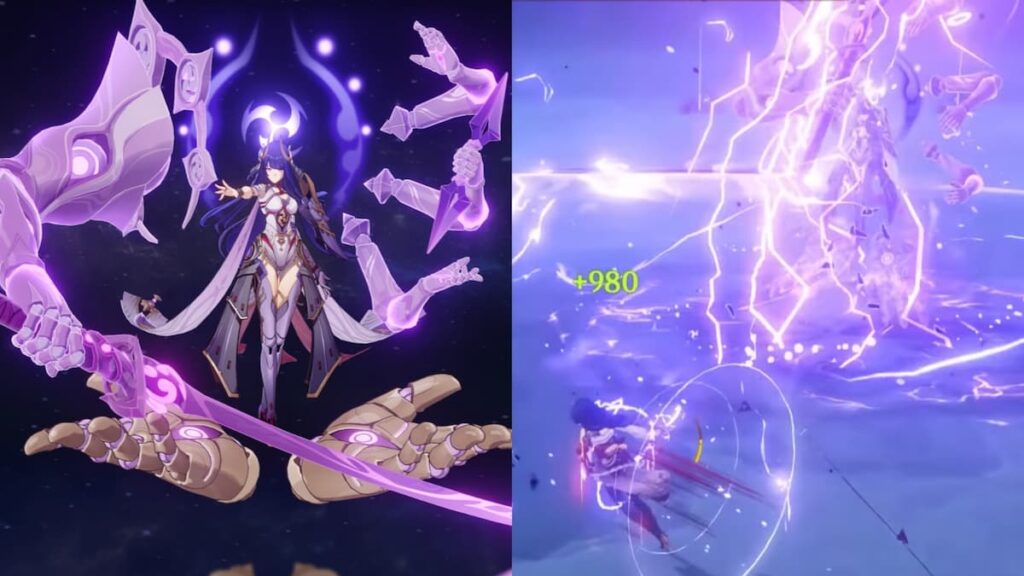 Once the Story Quest has been completed, you'll be able to challenge Raiden Shogun for your chance to obtain Mudra of the Malefic General, Tears of the Calamitous God, and The Meaning of Aeons materials. This boss can be fought multiple times at no cost, though you'll need at least 30 Original Resin to take home your prize. Keep in mind that Trounce Domain rewards can only be claimed once per week.
Magatsu Mitake Narukami no Mikoto employs an assortment of devastating Electro attacks, so characters capable of creating Electro Damage absorbing shields will benefit you greatly during this battle. The Raiden Shogun is another great choice for your team, so long as you have access to her—using her Elemental Burst will make her immune to Electro Damage for a short period of time.
Material usage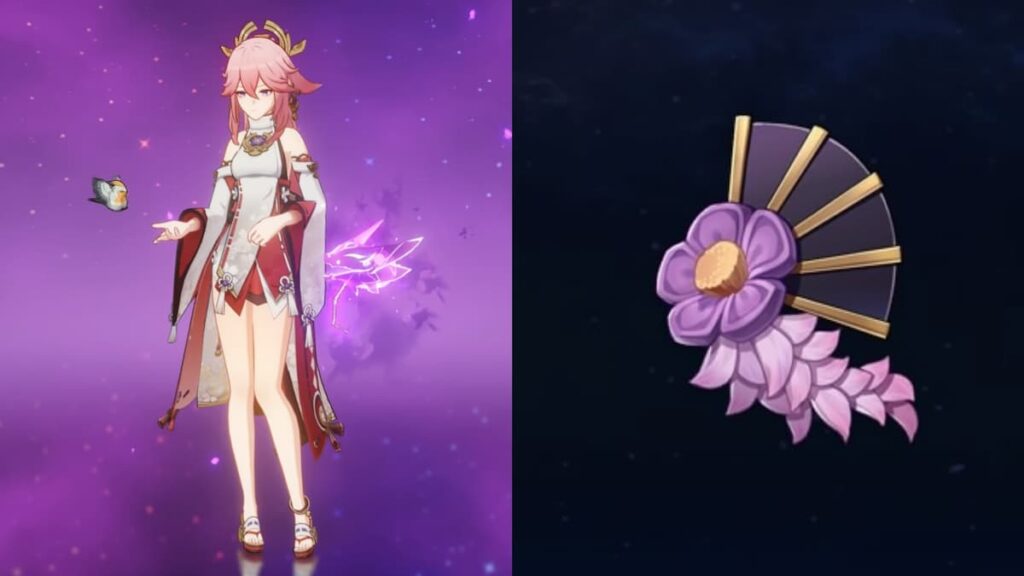 So far, Yae Miko is the only playable character who uses Magatsu Mitake Narukami no Mikoto materials, though this may change with the release of the upcoming character Kamisato Ayato. Of the three materials, The Meaning of Aeons is the only material out of the three currently tied to a character, meaning there should be at least two more characters to keep an eye out for in the future!
Looking for more great Genshin Impact content? Be sure to check out How to get the "A Mask" furnishing in Genshin Impact here at Pro Game Guides.