Tatara Tales is a world quest in Genshin Impact that requires several steps, one of which is fixing and operating the three Kamuijima Cannons. After observing the Mikage Furnace, Xavier will ask that you use the Kamuijima Cannons to bring down the barrier once and for all.
Thankfully, this part of Tatara Tales is pretty simple. You'll travel to the three locations marked below on the map and use the nearby Electrograna to power up the cannons.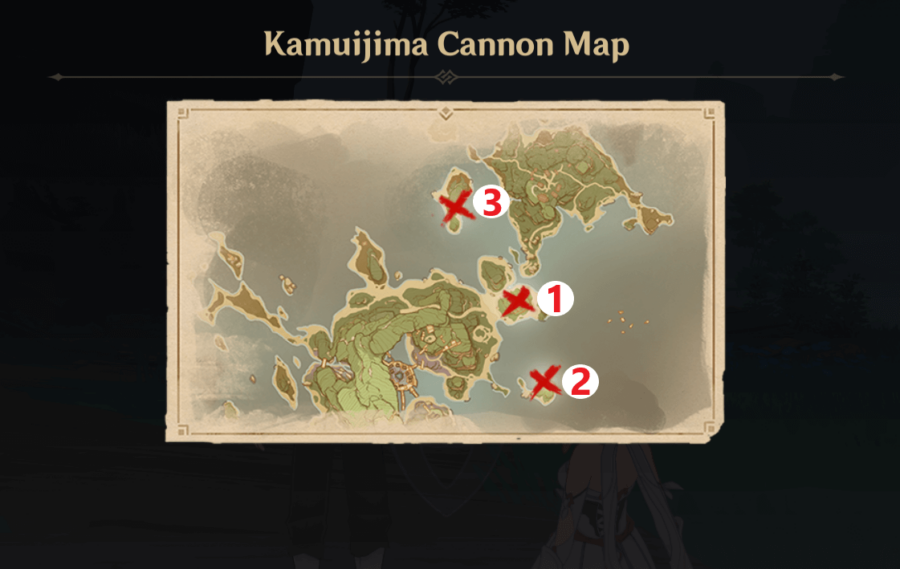 Cannon #1
Teleport to the waypoint here, and you'll immediately be at the cannon. Summon the Electrogram beside the cannon before interacting with it—you'll need to adjust the cannon to fire on the barrier, a process that may involve some trial and error.
Cannon #2
Teleport to the waypoint in this location. The cannon is just steps away in the northeast direction, along with the Electrogram. Mind the enemies patrolling this area.
Cannon #3
Use one of the nearby teleport waypoints and then travel to this location. Climb the cliff on this small isle to find the last cannon, with the Electrogram you'll need just beside it. Once again, adjust the cannon to fire at the barrier.
Take our Which Genshin Impact Character are you quiz, or earn free in-game prizes by redeeming Genshin Impact codes. We've also got details on the next Wish banner.