The Three Realms Gateway Offering is a 40-day event that runs from Feb. 17, 2022, to Mar. 30, 2022. Within this limited-time version of Enkanomiya cloaked in darkness, you can play through an array of new puzzles unique to the Three Realms Gateway Offering.
On a small islet south of what would normally be The Serpent's Heart, you'll encounter a Guiding Light Mirror puzzle. The goal is to guide the light from the glowing mechanism to the floating stone with the help of Cryo and Hydro Mirrors.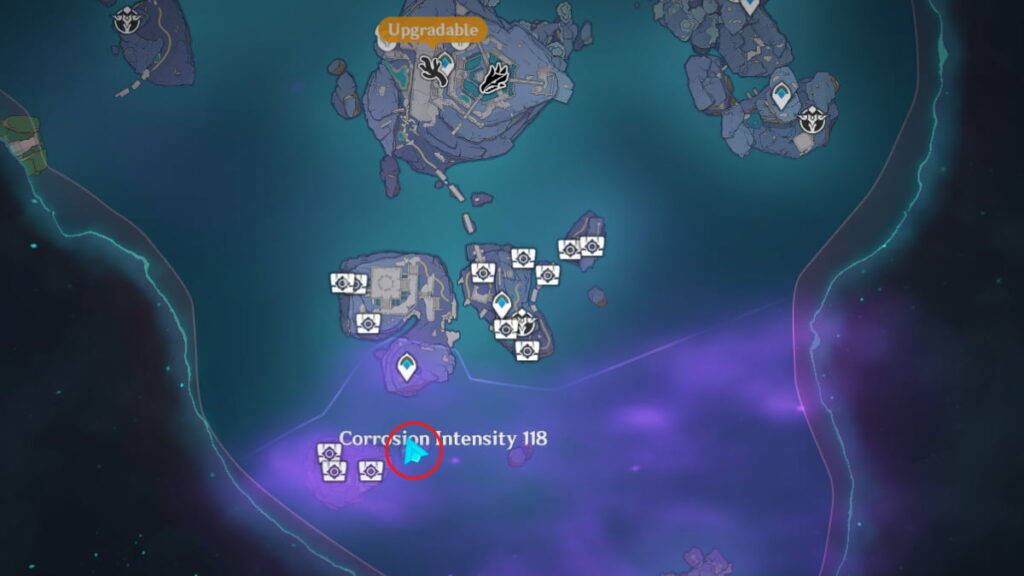 Start by heading to the area circled in the image above. You can reach the islet by gliding down from the northern Teleport Waypoint. The Corrosion Intensity is quite high—you need to level the Bokuso Box up to 11 to safely traverse the area.
Once you make it to the marked location, you'll encounter a Guiding Light Mirror puzzle. If you already started tinkering with it, use the image below as a visual guideline to what the final puzzle should look like. Otherwise, read on to find out how to solve it from scratch.
Related: Why are Genshin Impact players upset about Yae Miko?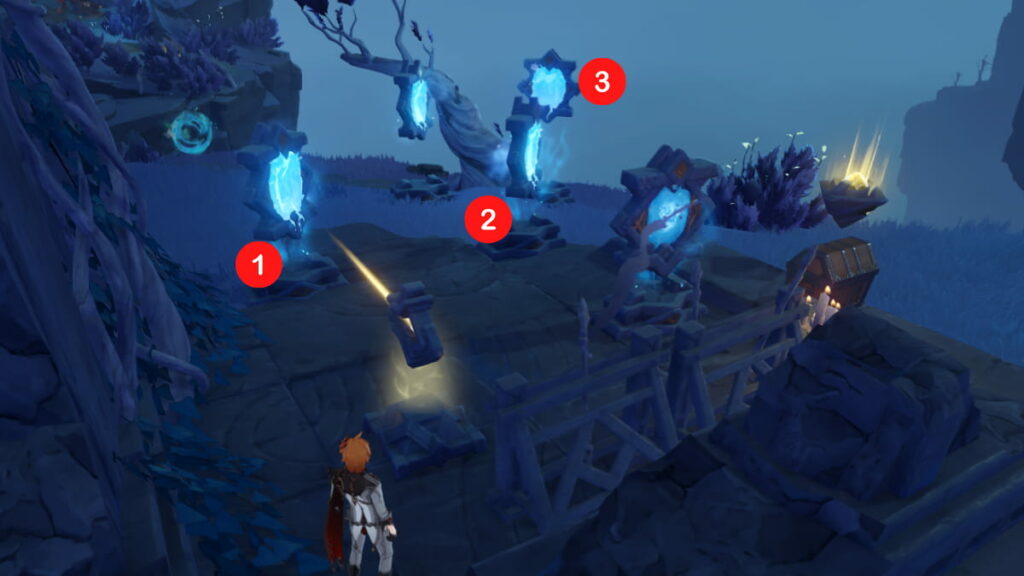 Assuming that you haven't changed the puzzle from its original state, follow the steps below in any order to solve it:
Step one: Rotate Mirror #1 three times.
Step two: Rotate Mirror #2 three times.
Step three: Rotate Mirror #3 once.
After making the adjustments, use the Bokuso Box beside the glowing mechanism. It will shoot out a beam of light that the Mirrors will guide toward the floating stone, completing the puzzle. You'll be rewarded with an Exquisite Chest.
Check out our guide on How to solve the Guiding Light Mirror Puzzle in the ruin south of The Narrows — Three Realms Gateway Offering in Genshin Impact to complete a similar puzzle.