The Three Realms Gateway Offering is a 40-day event that runs from Feb. 17, 2022, to Mar. 30, 2022. Within this limited-time version of Enkanomiya cloaked in darkness, you can play through an array of new puzzles unique to the Three Realms Gateway Offering.
You can find a Seelie barrier puzzle south of what would normally be The Serpent's Heart. Head to the area circled in the image below. You can get there by gliding down from the northern Teleport Waypoint or using the Enkanomiya Phase Gate from the east islet. However, due to the high Corrosion Intensity in the area, you need a level 11 Bokuso Box to unlock the Teleport Waypoints.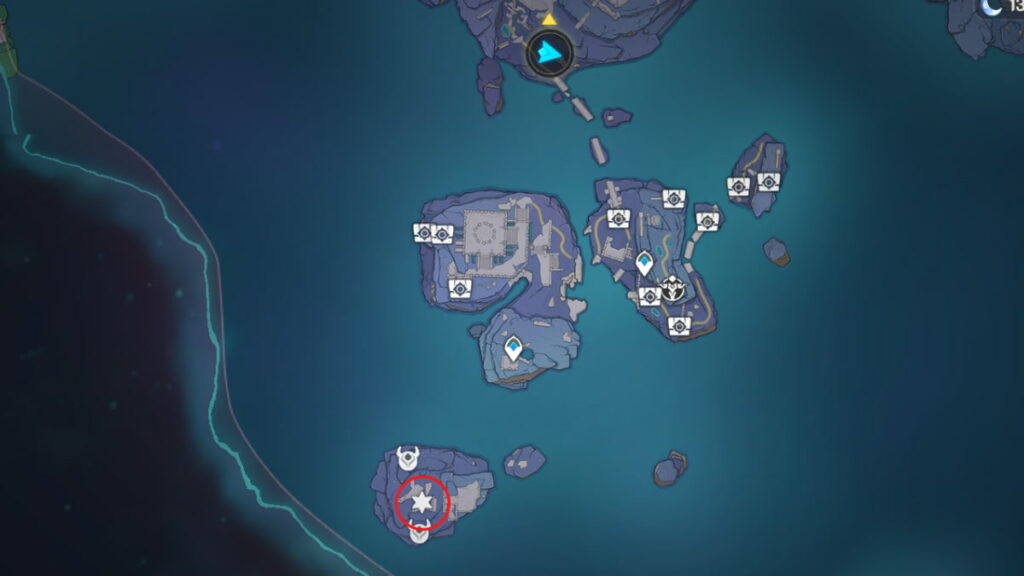 Once there, you'll find a Time Trial Challenge locked inside a barrier. Your goal is to guide two Seelies back to their Posts to dispel the barrier.
Related: How to solve the three Seelie barrier puzzle southwest of the Three Realms Gateway Offering in Genshin Impact
First Seelie
The first Seelie is floating on a tree south of the barrier. Its exact location is circled in the image above. Guiding it back to its Post will reward you with a Common Chest.
Second Seelie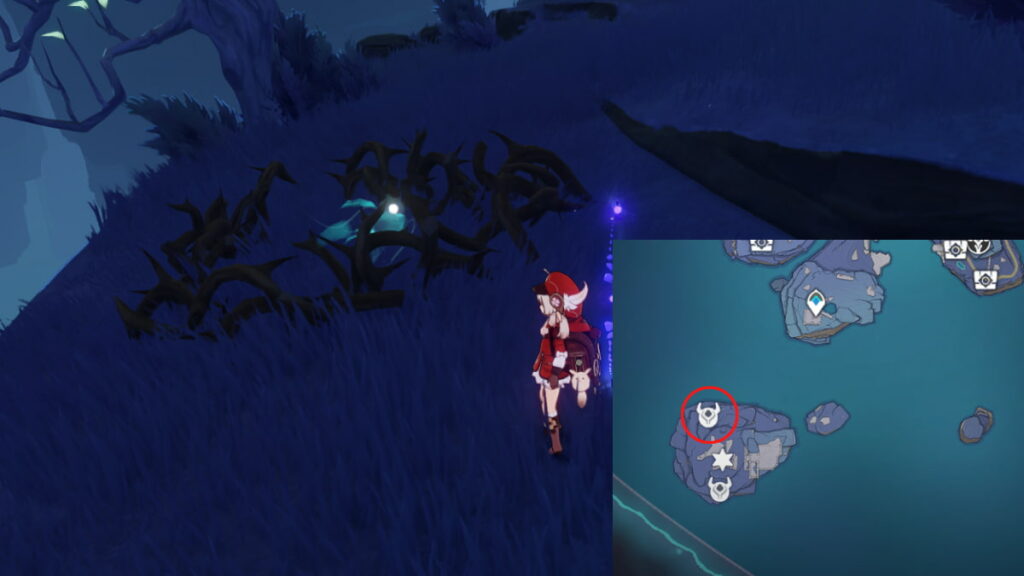 The second Seelie is located north of the barrier, as circled above. However, there are two Kairagi nearby, so bring a battle-ready team in case you can't run away from them. The Seelie is trapped inside a ring of prickly plants, which you can destroy by applying Pyro. Guiding it back to its Post will reward you with a Common Chest.
Time-Trial Challenge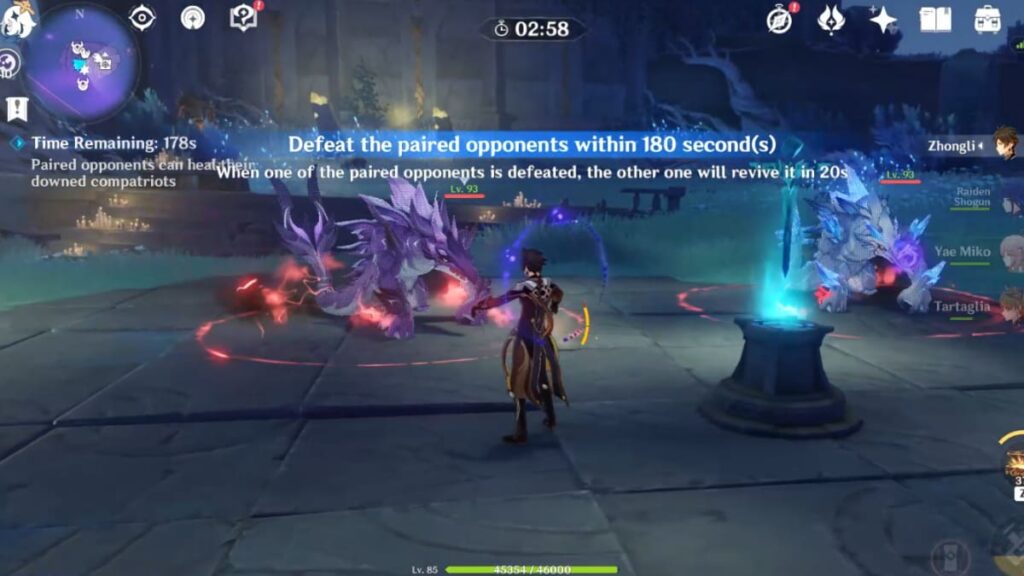 Once both Seelie Posts have been filled, the barrier will dispel, and you can initiate the Time-Trial Challenge. Make sure to bring a DPS team, as you need to defeat the two Vishaps as quickly as possible.
You have 180 seconds to complete the Challenge, but you need to distribute your attacks carefully so that the two Vishaps die at around the same time. Don't focus on just one Vishap (unless your DPS can kill very fast), as the dead one will revive if the other doesn't die within 20 seconds. After completing the Time Trial Challenge, you'll be rewarded with a Luxurious Chest.
Check out our guide on All Seelie locations in Three Realms Gateway Offering – Genshin Impact to find all the Treasure-loving creatures in the region.