The Three Realms Gateway Offering is an event that runs until Mar. 30, 2022. Within this limited-time version of Enkanomiya cloaked in darkness, you can play through an array of new puzzles unique to the Three Realms Gateway Offering.
In the west of the region, south of what would normally be The Narrows, you'll find a Time Trial Challenge locked inside a barrier and surrounded by three Seelie Posts. Solve this puzzle to get three Common Chests and one Luxurious Chest.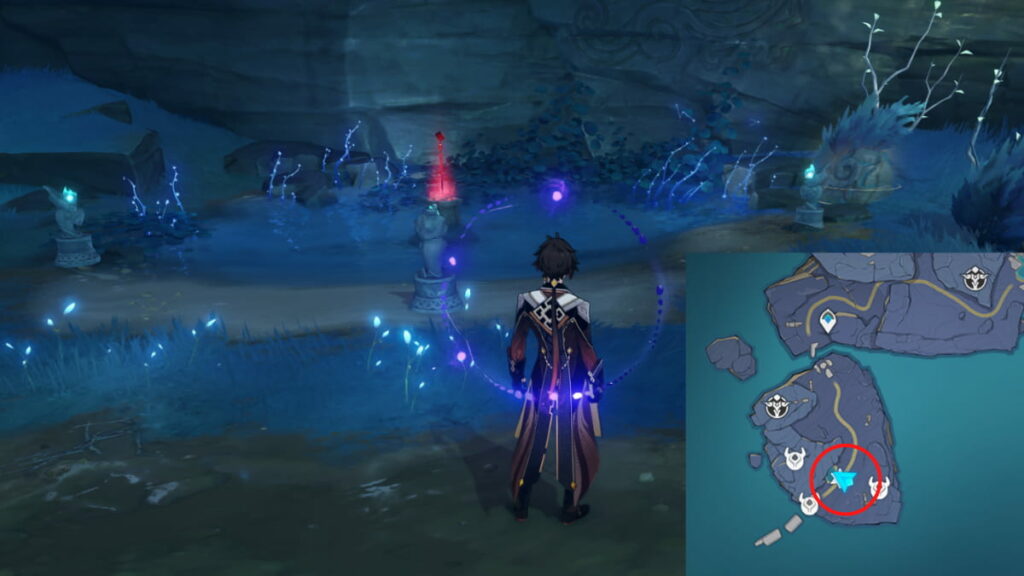 Start by heading to the area circled in the map above. Your first goal is to guide the Seelies to their Posts to take down the barrier.
Related: How to complete the Three Realms Gateway Offering: Aftermath Event Quest in Genshin Impact
First Seelie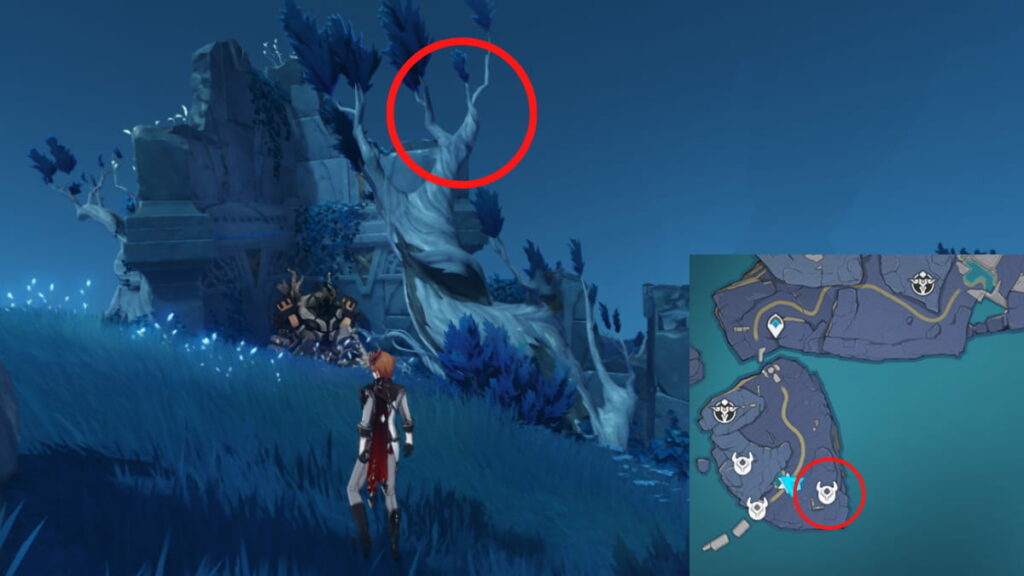 Head to the area circled in the image above to locate the first Seelie, which is on top of the tree beside the ruin guarded by a sleeping Ruin Grader. The Seelie is not pictured above, but its exact location is encircled for your reference. Guide the Seelie back to its Post to receive one Common Chest.
Second Seelie
Head to the area circle above to locate the second Seelie. The area is surrounded by some Hilichurls and a Thunderhelm Lawachurl, so be careful and bring a battle-ready team. The Seelie is trapped in prickly plants—use a Pyro Attack to get rid of the plants and free the former. Then, guide the Seelie back to its Post to get a Common Chest.
Third Seelie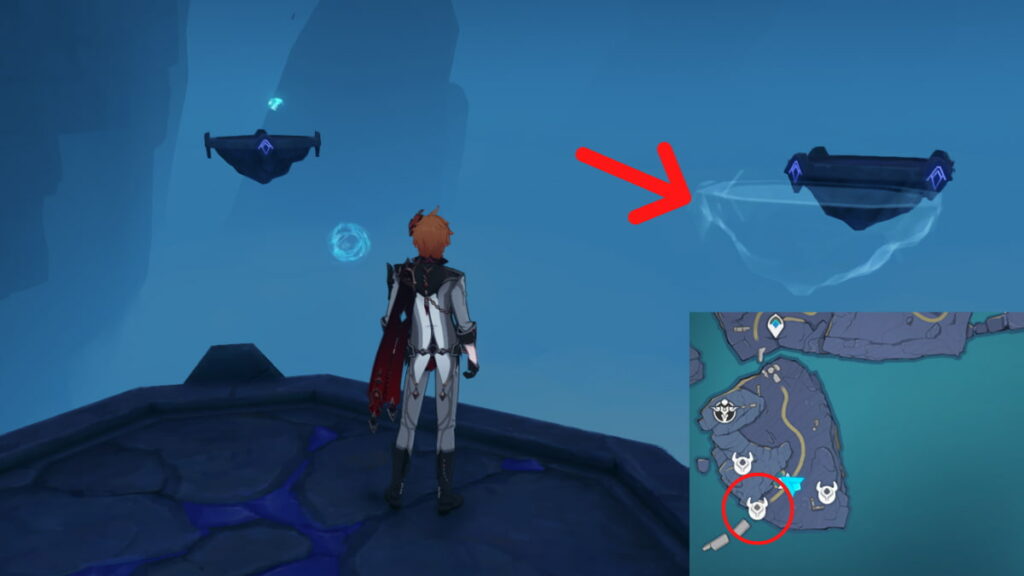 The last Seelie is a little tricky to get to. Head to the area circled above to find an Enkanomiya Phase Gate. Keep following its path until you're propelled upward and land on a floating platform. Wait for an Illusory Platform to come to you. Step on it, then wait for it to take you to the next platform.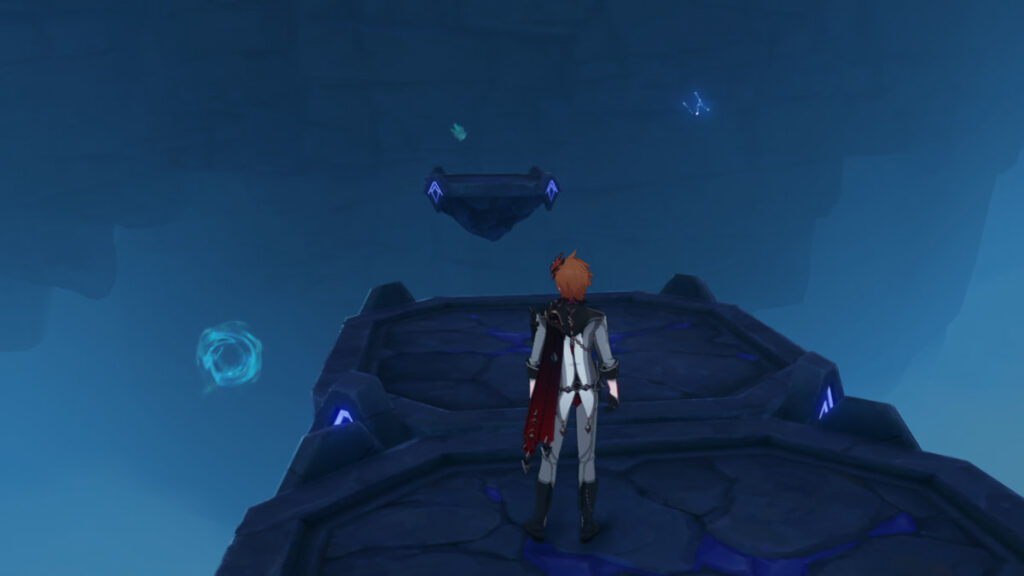 Step on the final platform, which will move you to the platform housing the Seelie. Jump into the Enkanomiya Phase Gate floating mid-air to follow the Seelie's Path and guide it to its Post. You'll also receive a Common Chest for completing this part of the puzzle.
Time Trial Challenge
After all three Seelies have been guided to their Posts, the barrier will disappear. Initiate the Time Trial Challenge after preparing a battle-ready team. You need to defeat four enemies in two waves within four minutes.
Wave one: x2 Rimebiter Bathysmal Vishap
Wave two: x2 Kairagi
Completing the Challenge will reward you with a Luxurious Chest.
Check out our guide on How to solve the Guiding Light Mirror puzzle west of The Narrows in the Three Realms Gateway Offering in Genshin Impact to solve a nearby puzzle.