Genshin Impact's Summertime Odyssey event runs from July 15, 2022, to August 24, 2022. After completing the fifth Event Quest, The Ancient Azure Stars, you'll unlock new puzzles in the Minacious Isle. These include Astral puzzles, where you need to rotate Star Guides to point to specific directions and form a constellation.
Start by heading to the past version of the Minacious Isle using the Place in Water feature. Once you're there, reference the image below for the location of an Astral puzzle. You'll need to climb the ruin to get there. Solving this will merit you a Precious Chest and a Starlight Coalescence, a Quest Item that can be used to solve other puzzles in the area.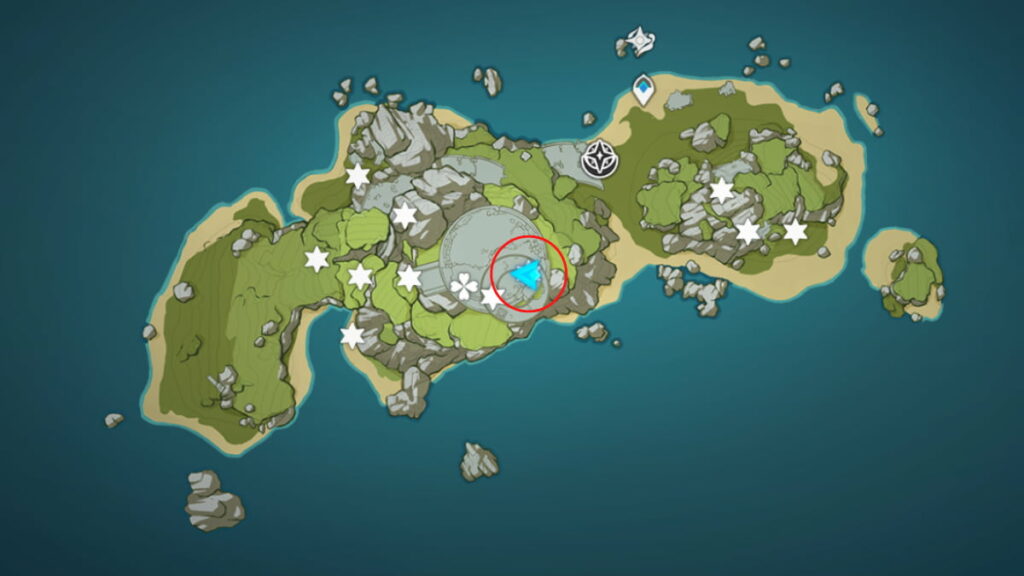 Related: How to solve the Luxurious Chest Starlight Coalescence puzzle in Genshin Impact
How to solve the Astral puzzle to get a Starlight Coalescence in Genshin Impact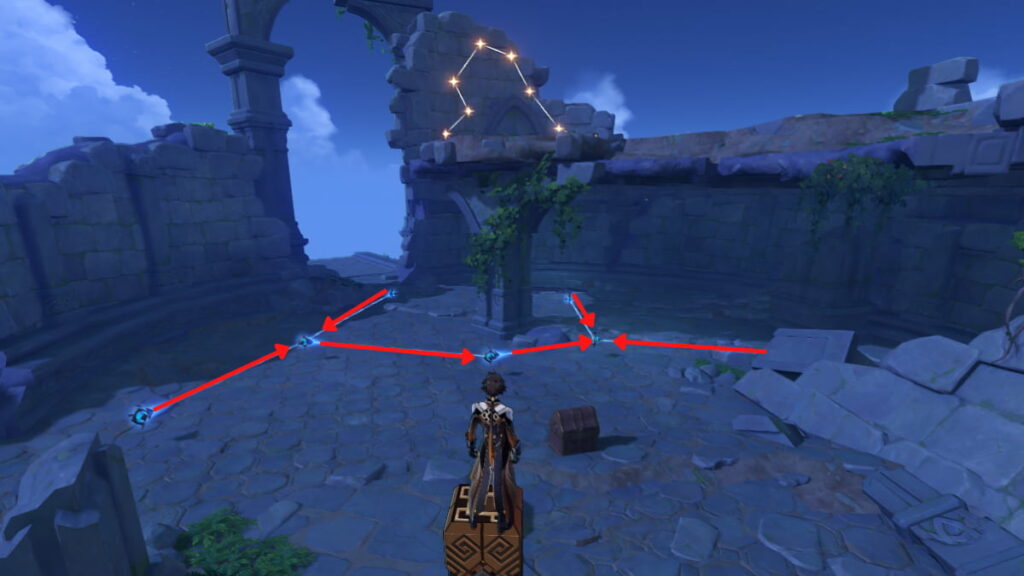 Reference the image above for the exact directions each Star Guide should face. Interact with each Star Guide to rotate them until they're facing the right direction, then use a Normal Attack to trigger a blue line to connect one Star Guide to another. Keep in mind that the blue line will still form if a Star Guide is facing the wrong direction, but only the rotations prescribed above will solve the puzzle.
After rotating and activating all the Star Guides correctly, you'll receive a Precious Chest reward. Upon opening the Chest, a floating Starlight Coalescence will appear. Follow it up to the next platform, where it will stop moving—allowing you to capture it.
Grab more limited-time Precious Chests by checking out our guide on How to solve the three Precious Chest puzzle under the Broken Isle in Genshin Impact.