The Battle of Revenge is a hidden World Quest in Genshin Impact that brings players closer to Asakura, a Doushin for the Tenshukaku who lost his weapon to the Kairagi.
Prerequisite for the Battle of Revenge Quest
To unlock this World Quest, you must first complete the Daily Commission called An Art to Be Honed four times. Increase your chances of obtaining this Commission by setting your region to Inazuma in the Adventurer's Handbook.
Related: How to unlock The Very Special Fortune Slip World Questline (SHUUMATSU GAIDEN Achievement) in Genshin Impact
Battle of Revenge Quest Walkthrough
Once you've completed the prerequisite, head to the area circled in the image above to locate Asakura. He's stationed in front of one of the many gates in the inner section of the Tenshukaku.
You should see a blue exclamation mark on top of his head to indicate that he has a World Quest to give you. If you don't, double-check the Commission Board in the Kamisato Estate to confirm whether you've already completed the World Quest before. If you haven't, you're likely missing a Daily Commission or two.
After speaking with Asakura, head to the islet north of Narukami Island and defeat the Kairagi: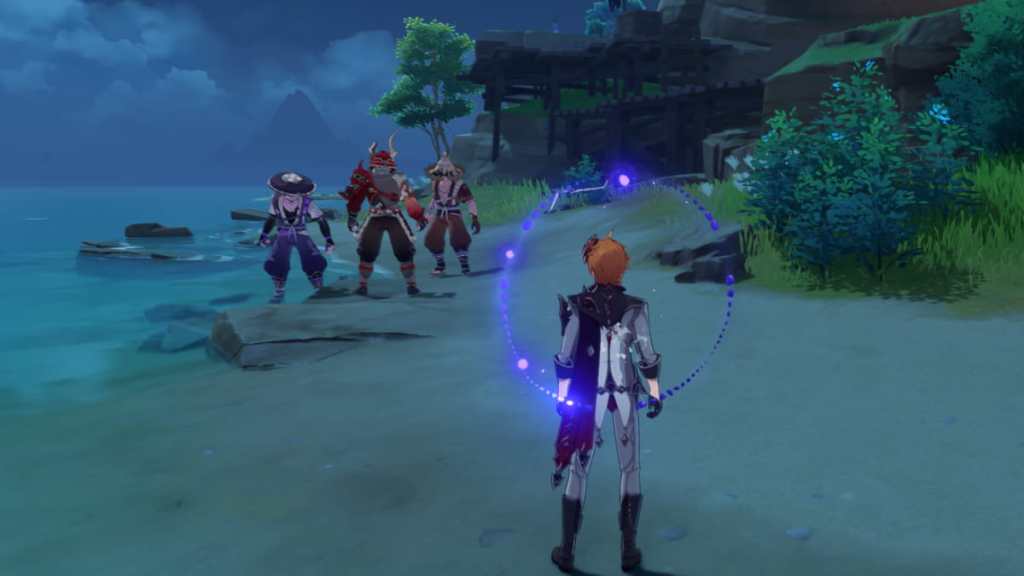 Once that's done, head to the Kairagi's main camp in Jinren Island, where you must defeat more of their subordinates:
After, speak with Asakura to complete this World Quest.
Check out our guide on How to complete the Shuumatsuban Operations World Quest in Genshin Impact, another hidden World Quest in the region.