Watatsumi Island suffers from bad soil, which has made it difficult for its residents to supply their own produce. Iwata, a villager from Borou Village, aims to solve the island's crop problem by developing a unique fertilizer inspired by a blend sold by a merchant from Sumeru.
Unlock this quest by completing Kokomi's Story Quest Act I, Warriors' Dreams Like Spring Grass Renewing, and Almira's World Quest, In Another Land. The former requires an Adventure Rank of 40 to initiate.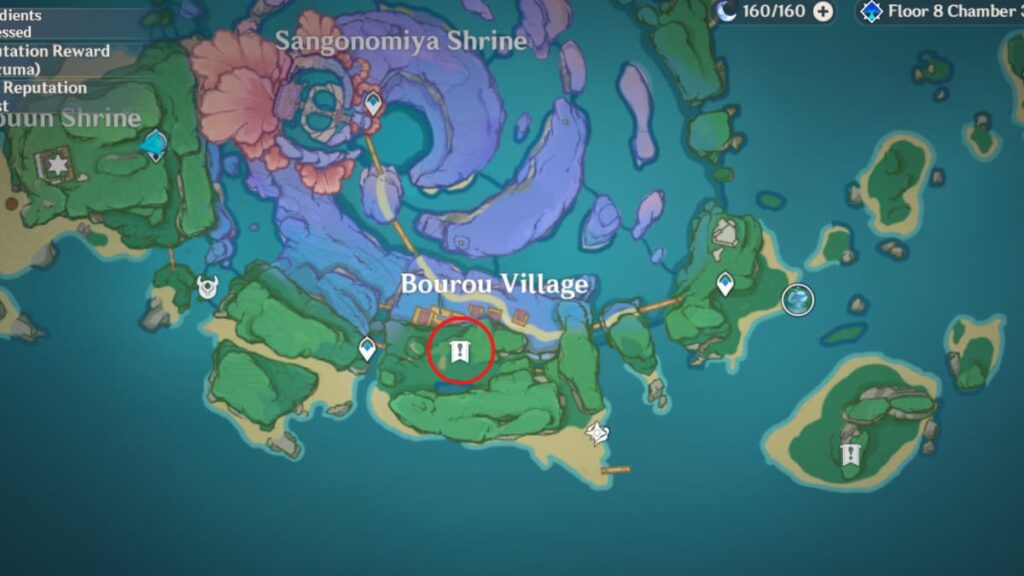 Start by heading to Borou Village—the exact area is circled in the image above. There, you'll meet Iwata, who'll tell you about his plan to make fertilizer similar to one sold by a Sumerian merchant in Ritou. He'll ask for your favor to check out the batch of fertilizer that he makes.
Related: How to complete the Solitary Sea-Beast World Quest in Genshin Impact
Wait one real-time day before heading back to Iwata to check out his concoction. You find him surrounded by Electro and Cryo Slimes. Defeat them and speak with Iwata. After a while, Gorou will arrive, as he received complaints of a foul stench coming from the area.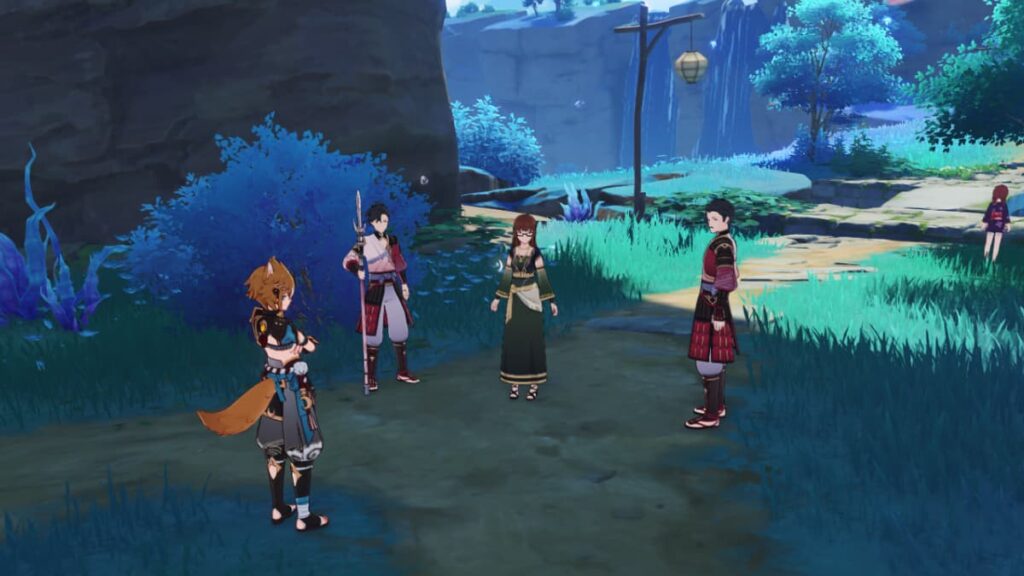 Guards will appear on the premise that a suspicious person calling herself a fertilizer salesperson appeared on the island. You and Gorou check out the situation, only to find Alrani trying to complete her thesis. You're tasked to find Kaushik to verify her identity—simply follow the quest marker to his location. After speaking with him, head back to Alrani, where he confirms her identity.
Gorou agrees to let Alrani conduct research in Watatsumi Island, as long as she helps Iwata with his fertilizer dilemma. Head back to Iwata to tell him the news to complete this World Quest.
Love Gorou? Check our Farming for Gorou | Genshin Impact and Genshin Impact Hangout Event: Gorou Guide to learn more about Watatsumi's loyal general.