The Somalata Inland Sea is a Genshin Impact Domain located in the Vourukasha Oasis of the Girdle of the Sands, northwest of Sumeru's desert area. It's not an Artifact-farming Domain, but completing the challenge inside will reward you with Primogems and other useful items.
How to get to the Somalata Inland Sea Domain in Genshin Impact
The Somalata Inland Sea Domain looks like it's at the edge of a cliff in the World Map, but it's actually located underneath the mountain (although still above ground). To find it, start by heading to the Teleport Waypoint south of the Vourukasha Oasis.
You'll immediately spot an arch in front of you. Go through the arch, then turn left and head to the area up ahead. You'll find the Domain with a small puzzle surrounding it.
How to solve the Dendro Monument puzzle in the Somalata Inland Sea Domain in Genshin Impact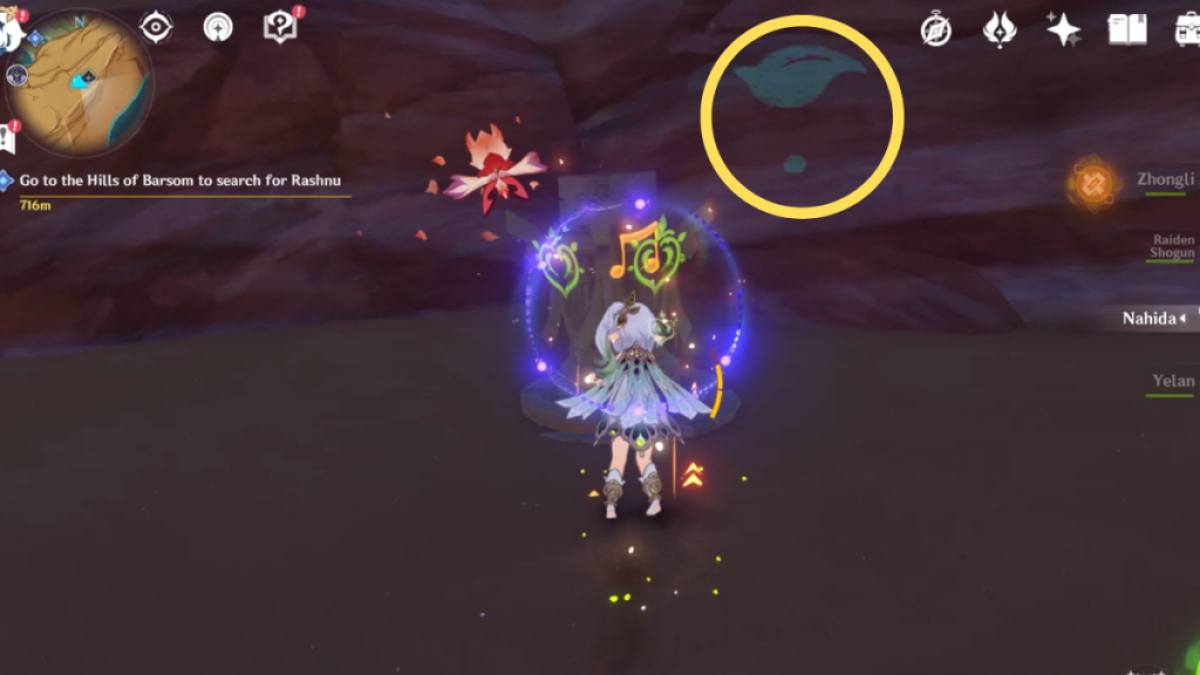 The Domain will not appear until you've solved the Dendro Monument puzzle surrounding it. Each Dendro Monument is paired with a symbol behind it. Each symbol contains a different number of dots, which indicate the order of lighting up the Monuments.
With that said, light up the Dendro Monument with one dot first, then with two dots, three dots, and four dots. If you follow this order correctly, you'll receive an Exquisite Chest reward and unlock the Somalata Inland Sea Domain. Don't forget to interact with it once so that it becomes a useable Waypoint.
For more desert exploration tips, check out How to farm Evergloom Ring & find Iniquitous Baptist in Genshin Impact here on Pro Game Guides.