The Genshin Impact Chinese 1.5 update livestream, which premiered on April 16, 2021, sent long-time miHoYo fans into a frenzy. Why? At the end of the developer stream, Zhongli introduced a new character referred to only as "fox girl," who happens to look exactly like Yae Sakura from Honkai Impact 3rd.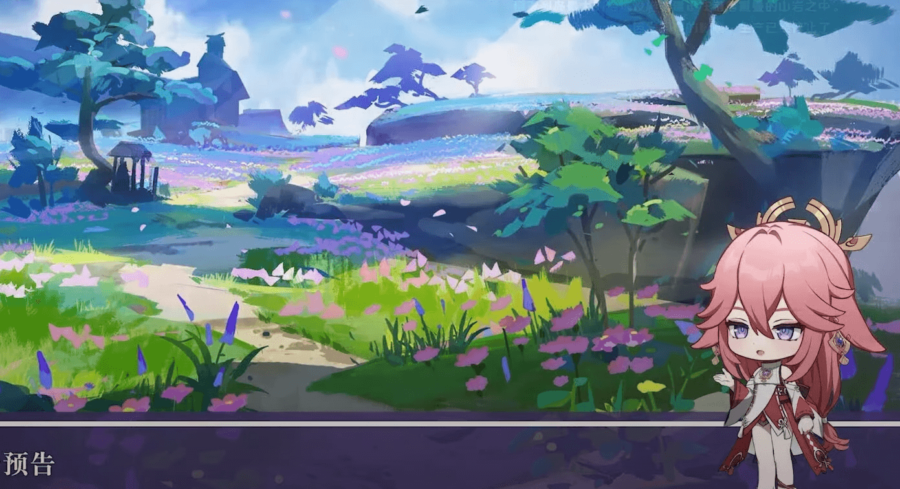 Mysteriously, miHoYo did not include this guest appearance in the livestream recording that was uploaded to their official YouTube channel.
What is Honkai Impact 3rd?
Honkai Impact 3rd, also called Houkai 3rd, was miHoYo's first major game. Released in 2016 (four years before Genshin Impact would make waves), it tells the story of the beautiful Valkyries who battle against the Honkai invasion threatening the world. Honkai Impact 3rd takes place in an exciting futuristic setting and, true to the miHoYo brand, is striking in both its storytelling and gorgeous imagery. If you're interested in learning more about this lore-filled game, check out the website here.
Who is Yae Sakura?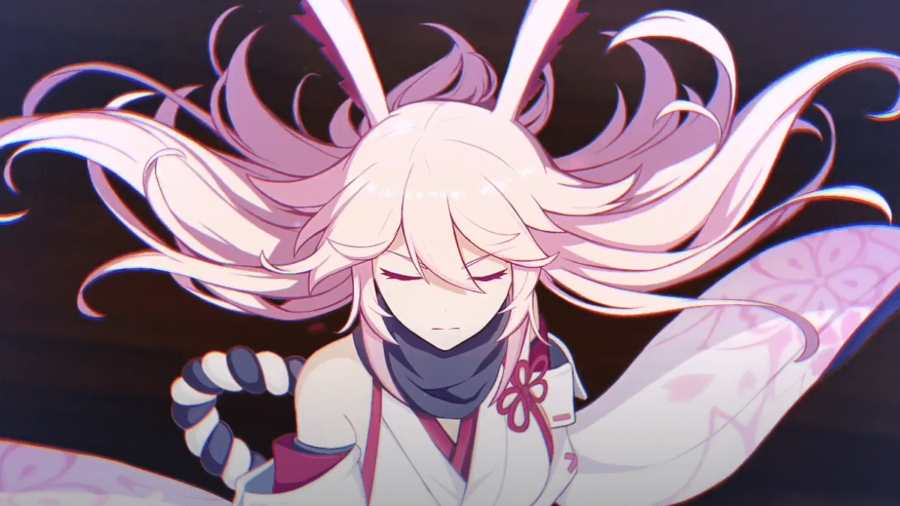 Related: Who is Yoimiya in Genshin Impact?
In Honkai Impact 3rd, Yae Sakura is a shrine priestess associated with foxes. She is a playable character, and a beloved one at that—her backstory is compelling and tragic. The loss of her sister, who was sacrificed by their village to appease the Honkai Beasts, pushes Yae Sakura into the main action of the game.
The "fox girl" who appeared in the Genshin Impact 1.5 Chinese livestream has been confirmed to be Guuji Yae, "Guuji" meaning "chief priest." She oversees the Grand Narukami shrine and has even drawn a connection to Ayaka, the princess of Inazuma (the next region to become available in Genshin Impact), via the official miHoYo tweet below.
To strengthen the already-apparent connections between the Yae Sakura of Honkai Impact 3rd and this mysterious Genshin Impact newcomer, both characters are voiced by Du Mingya in Chinese. It seems safe to confirm that Zhongli's "fox girl" guest is indeed fan-favorite Yae Sakura, even if her story has been modified to fit into the world of Genshin Impact.
When will Yae Sakura appear in Genshin Impact?
Currently, there is no further information on when—or even if—Yae Sakura is making an official appearance in Genshin Impact. However, there is a strong possibility that the priestess could make a surprise cameo due to two main reasons.
First, this Yae Sakura has been linked repeatedly to the region of Inazuma, which will slowly be unveiled over the next major Genshin Impact updates. As we experience more of the land and meet new characters, it's worth waiting to see if Yae Sakura (or rather, Guuji Yae) will also be introduced.
Second, we are already seeing Genshin Impact characters make their way into the world of Honkai Impact 3rd. This crossover was announced in Honkai's 4.9 update livestream, confirming that characters like Fischl, Keqing, and even Andrius, the Wolf of the North, will make their appearances starting June 10 in China (global date TBA).
Want more Genshin Impact content? Take our which Genshin Impact character are you quiz or head on over to Genshin Impact Codes for some free rewards. If you're looking for the next Genshin Impact banner, we've got you covered.