In Genshin Impact, players can pull for Yoimiya alongside the Tapestry of the Golden Flames banner. Yoimiya is a Pyro five-star character who uses a bow. She is defined by her love of fireworks in her home region Inazuma.
She is accompanied by four-star characters Yun Jin, Xinyan, and Bennett. Come join us as we determine whether Yoimiya is worth pulling for in Genshin Impact.
Is Yoimiya worth pulling for in Genshin Impact?
Is Yoimiya worth pulling for?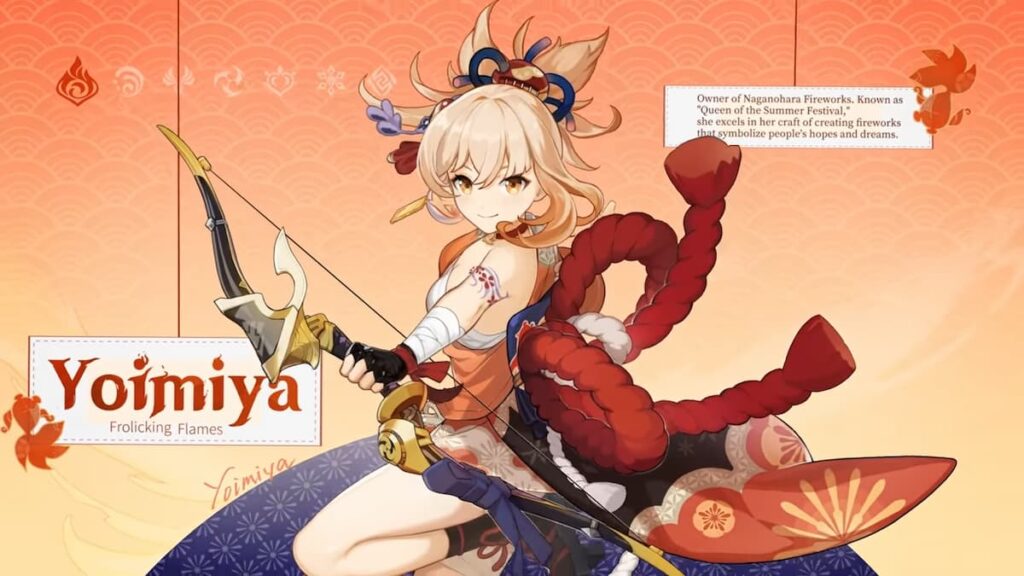 Yoimiya is a five-star Pyro main DPS who uses a bow. She excels at single target DPS and can dish out large amounts of damage if built properly. If you already possess Klee, Yanfei, or other Pyro DPS characters, she is not worth pulling for. However, if you do not have a viable Pyro DPS, Yoimiya is a great choice.
If you have already obtained a Thundering Pulse five-star bow, you should consider pulling for Yoimiya, since that weapon is especially effective as part of her build. Rust is a solid four-star bow that also complements her play style.
Related: Genshin Impact Sumeru teaser officially reveals characters Nilou, Alhaitham, Dehya, & Nahida
Is Yoimiya worth pulling before the Sumeru update?
Unfortunately, Yoimiya's banner does come at an awkward time, due to Sumeru's upcoming release. If you are not in desperate need of a Pyro main DPS, it may be wise to save your wishes for the Sumeru characters. Tighnari, as revealed by leaks, will be another bow user who may outshine Yoimiya.
In total, if you are in need of a Pyro main DPS, already possess the Thundering Pulse bow, and are not invested in the upcoming Sumeru characters, Yoimiya is a good choice to pull for.
For more Genshin Impact guides, come check out Genshin Impact – When is the Next Banner Coming? here on Pro Game Guides.