Geoculi are materials in Genshin Impact used for upgrading the Statues of the Seven. Leveling up these statues grants the player increased stamina, Adventure EXP, and several other rewards. As such, Geoculi are highly sought after by all players. However, many of these Geoculi are tucked away in the environment, found only by the sharpest of eyes. What are the most difficult Geoculi to find in the Liyue region?
Most Difficult Geoculi to Find in Liyue
Qingce Village Cave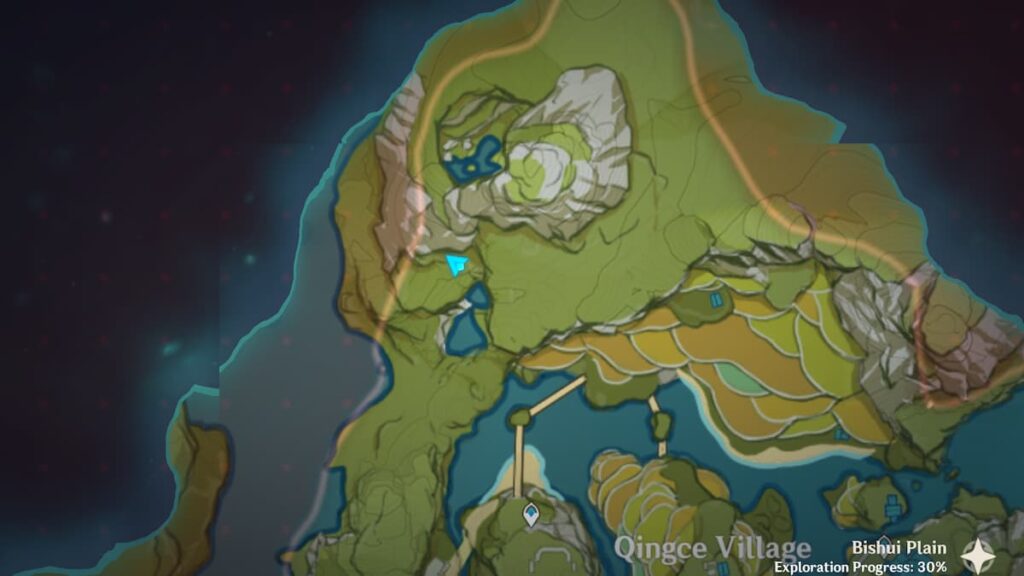 This Geoculus is hidden in a cave shrouded by ivy plants. To find this Geoculus, first go to the base of the waterfall. Enter the cave to the right of the waterfall.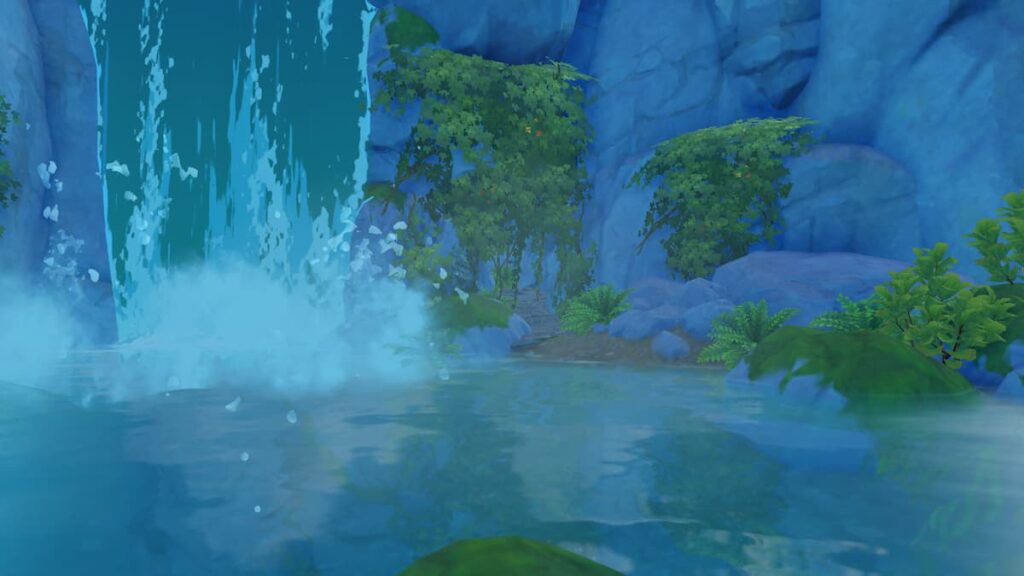 Inside, you will find a dead Ruin Guard. Climb up the rock wall the Ruin Guard is resting against, and you will find the Geoculus. Since the Geoculus is floating above the ground, simply climb the adjacent wall and hop off, catching the Geoculus.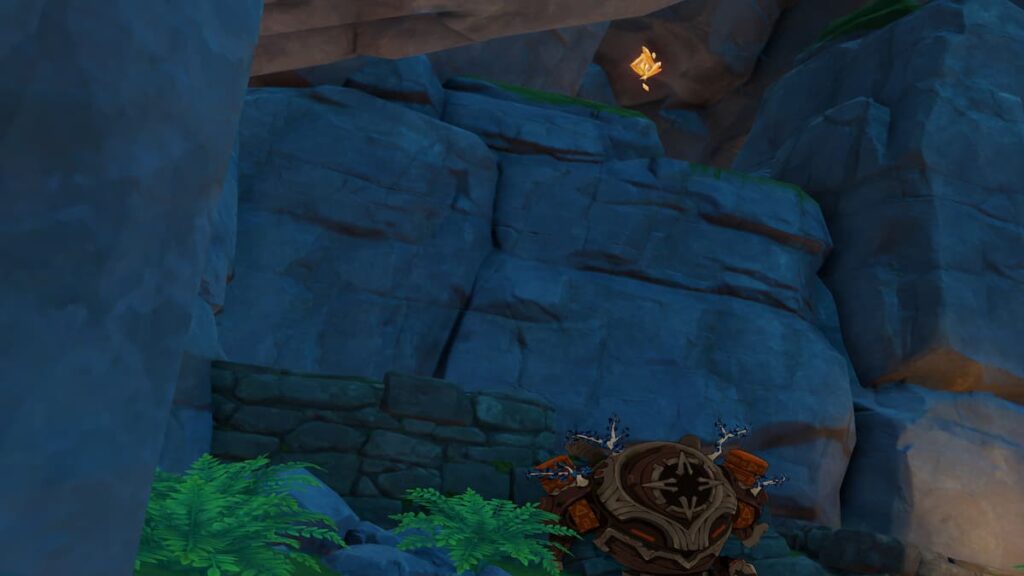 Qingce Village Water Cave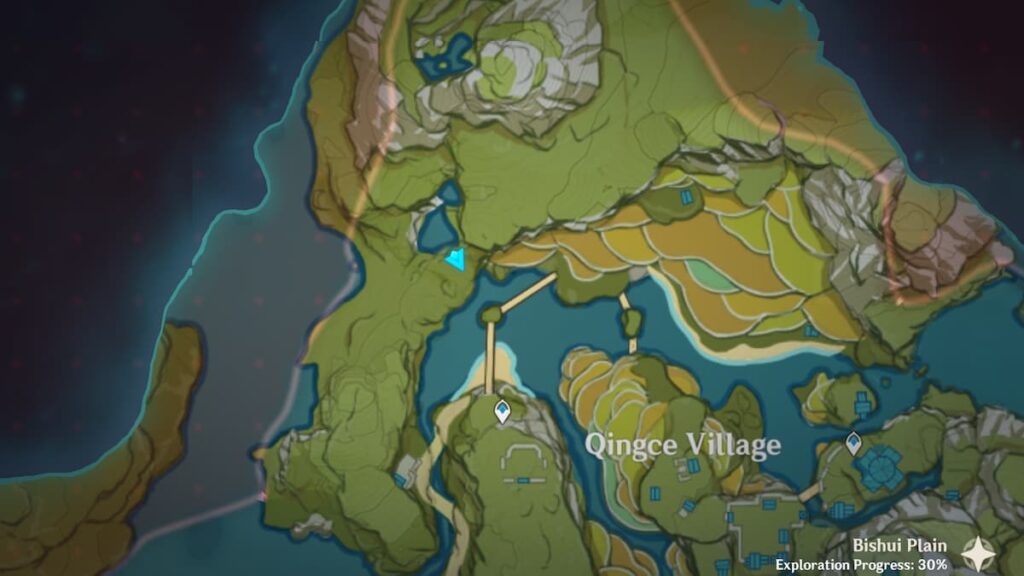 This Geoculus is hidden in a cave with water, close to the first Geoculus on this list. Next to the lake, there is a small hole in the rocks that leads to a room filled with water.
The Geoculus is in the middle of this tiny room. This cave entrance is quite tucked away, but when found, it is easy to enter.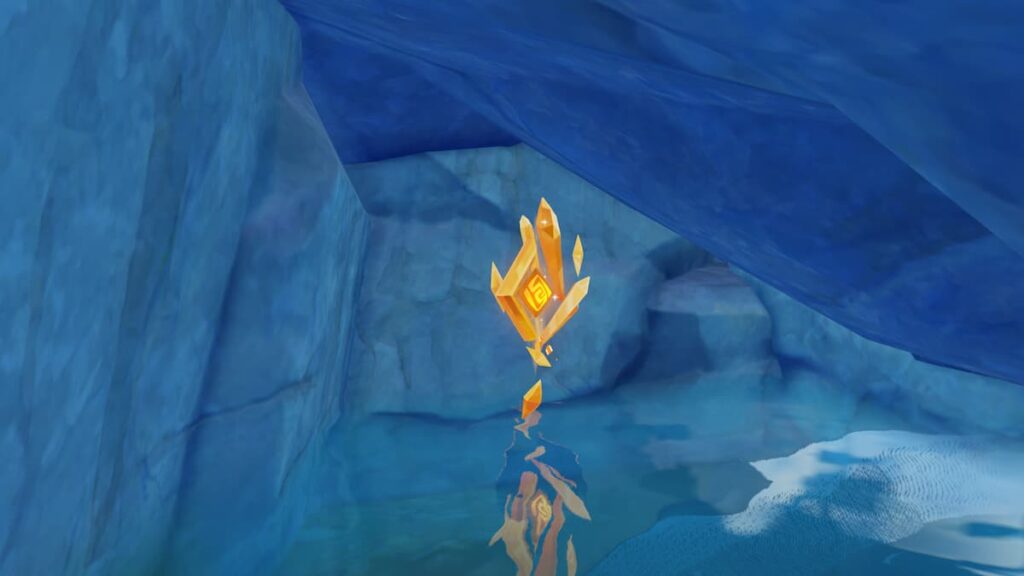 Mt. Aocang Cliffside
This Geoculus is hidden on a rock outcropping on the north side of Mt. Aocang. To find this Geoculus, stand on the face of Mt. Aocang, on the green area depicted by the map. From this position, look around the edge of the mountain, and there will be a Geoculus hidden on a rock.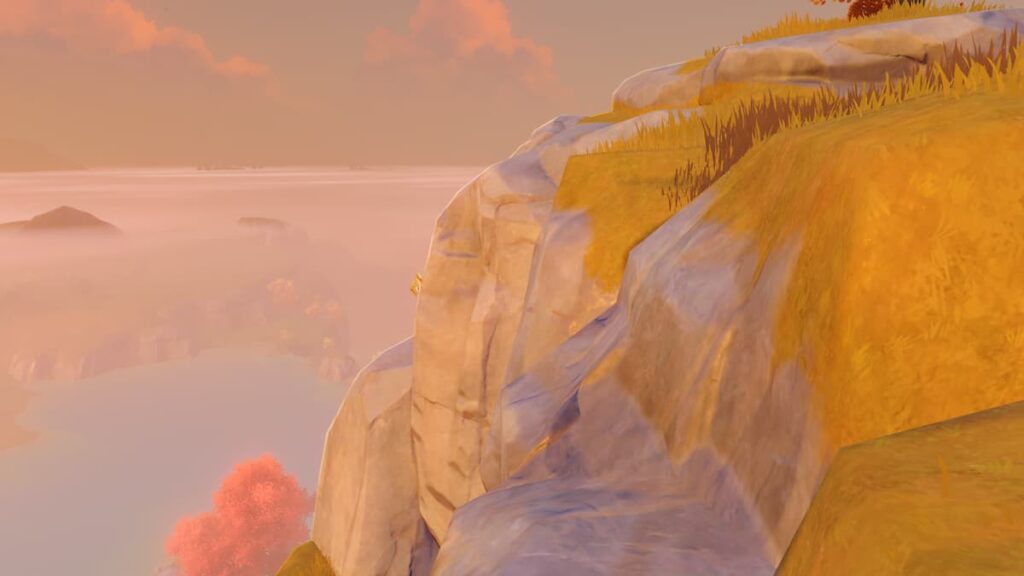 Jueyun Karst Waterfall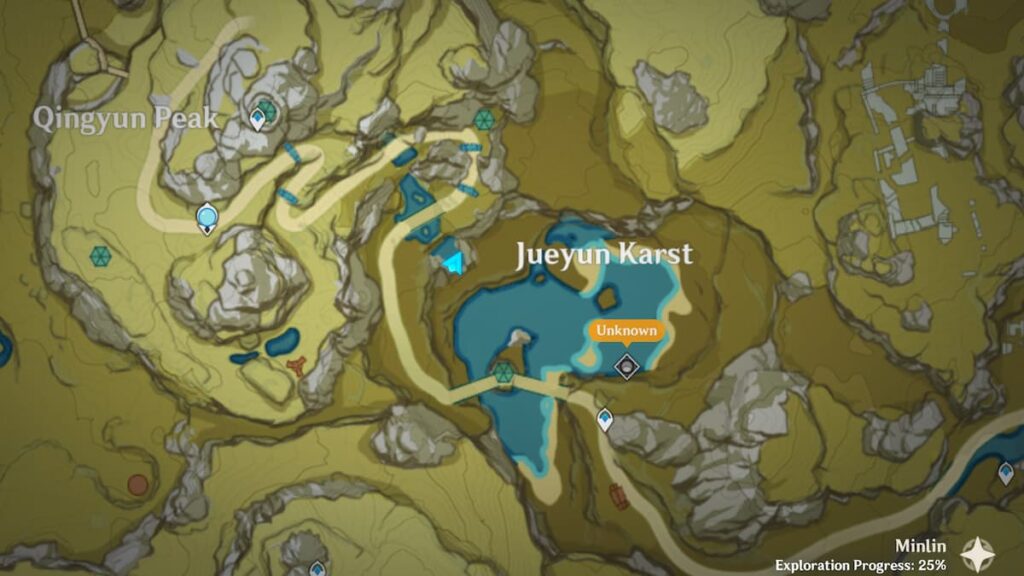 This Geoculus is hidden at the base of the Jueyun Karst waterfall. Around the waterfall, there is a deep hole that leads to a basin of water. To find this Geoculus, fall into this hole. Floating above the water lies the Jueyun Karst Waterfall Geoculus.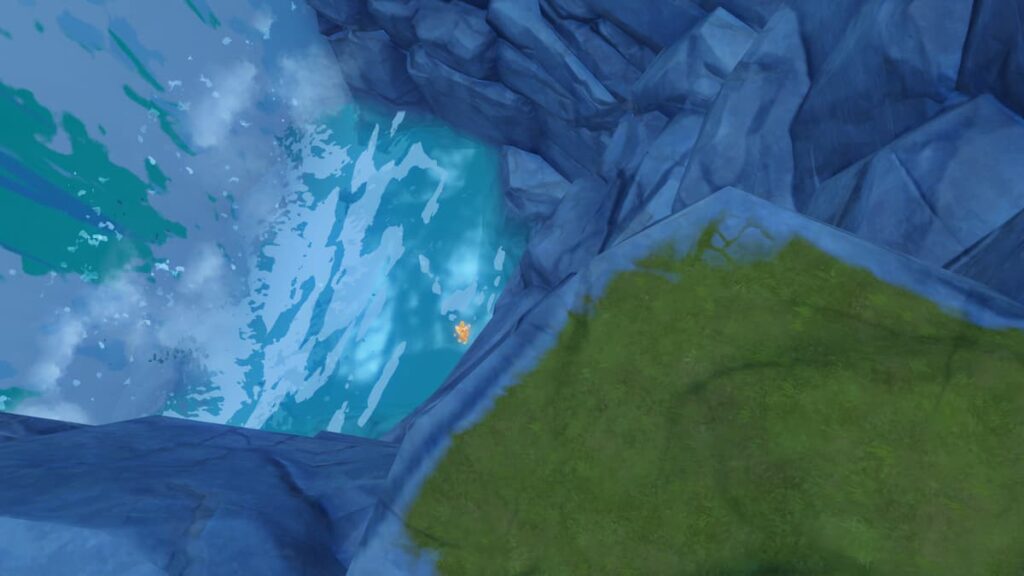 Liyue Harbor Road Statue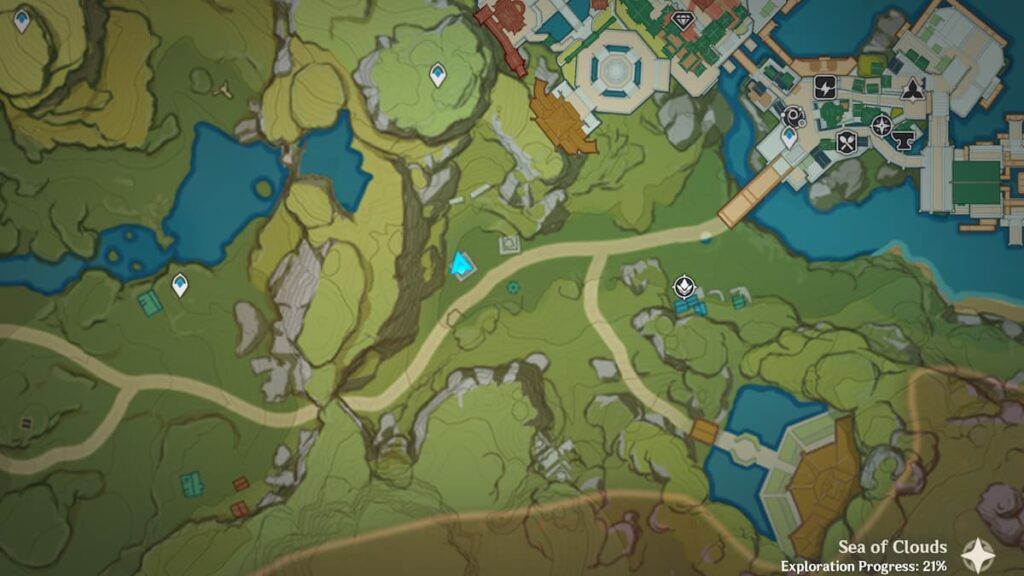 This Geoculus is hidden in a secret room underneath a statue. This statue is accompanied by the writer Wuyuan. Directly next to the statue, there is a hole shrouded by bushes. Step into these bushes to fall into the secret room, where the Geoculus lies. There is also a puzzle in this room, where lighting the four torches will reveal a hidden chest.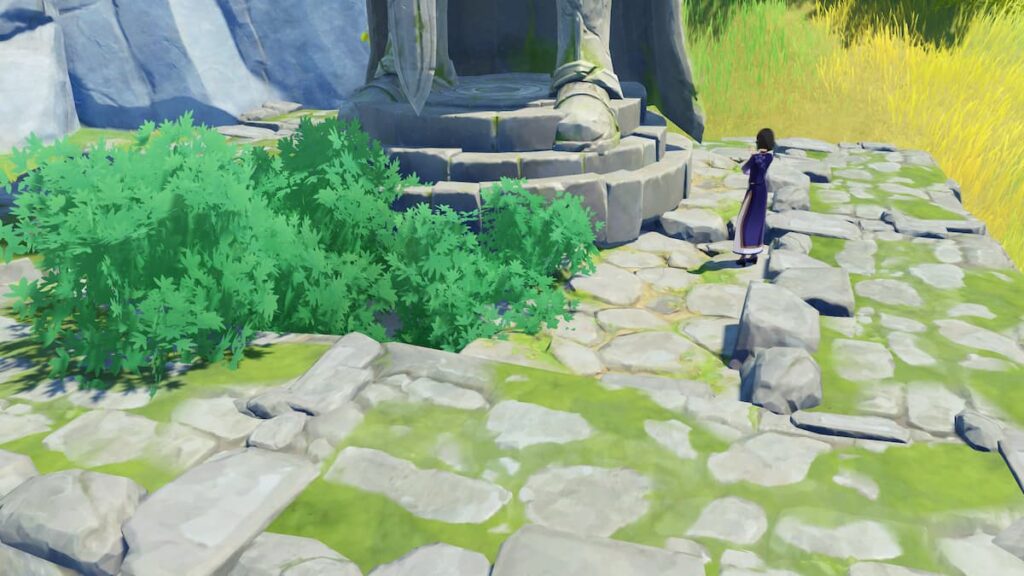 For more Genshin Impact guides, come check out Genshin Impact: When is the Next Banner Coming? here on Pro Game Guides.