At some point long before it was known as Enkanomiya, in a time during the Archon War, the island nation of Byakuyakoku sank to the bottom of the ocean. It was a dark and lonely place, devoid of light and teeming with dangerous forms of life. An enormous and aggressive beast known as the Dragonheir of the Depths terrorized the inhabitants of Byakuyakoku relentlessly, making survival tenuous and difficult.
To help his people face this threat, a man named Abe Yoshihisa created an artificial light source that would keep his people safe—the Dainichi Mikoshi. The light emitted from this construct worked to keep the Dragonheir of the Depths away from Byakuyakoku and its people for a time. Eventually, the great serpent Orobashi descended upon Byakuyakoku and took pity on its inhabitants, slaying the Dragonheir of the Depths and acting as their guardian.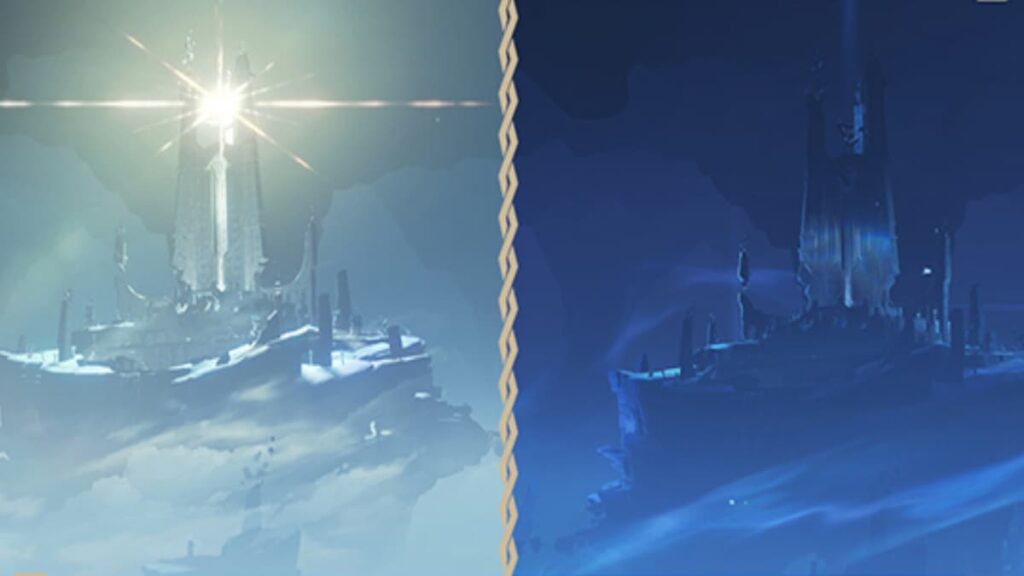 Orobashi then gifted Abe Yoshihisa pieces of magical coral from its body, greatly enhancing the Dainichi Mikoshi's power and imbuing Byakuyakoku with otherworldly energy. Due to this, the Dainichi Mikoshi obtained enough power to act as a makeshift sun, and the people started to call their home Enkanomiya in honor of their serpent savior.
The Dainichi Mikoshi can emulate a day-night cycle in Genshin Impact, one which players must control manually and change regularly to progress through Enkanomiya's Depths. Players will use the Golden Bridle of Enkanomiya and special mechanisms to control the cycle, switching between Whitenight and Evernight settings to unlock new areas and puzzles. It's a major part of the area's background and lore and is set to be an important mechanic while players explore everything that Enkanomiya has to offer.
Enkanomiya is set to release with Genshin Impact's 2.4 Update, so be sure to check back in here at Pro Game Guides for future updates! Looking for more great Genshin Impact content? Check out Genshin Impact 2.4 | Leaks, New Characters, Release Date!