Slimes are blob-like monsters that spawn all across the map in Genshin Impact. These creatures come in various types, ranging from Anemo, Cryo, Dendro, Electro, Geo, Hydro and Pyro. When defeated in battle, they drop valuable items which can be used to ascend or level up your character or weapon, like Slime Condensate, Slime Secretions and Slime Concentrate.
These elemental lifeforms spawn in abundance all across Tevyat, and will pop up frequently while you go on about your adventures. However, if you're looking to farm Slimes to quickly ascend a weapon or a character, you should look in more specific areas on the map. In this guide, we'll talk about where you can find and efficiently farm Slimes in Genshin Impact.
Best locations to farm Slimes in Genshin Impact
Every Slime mob in Genshin Impact will drop Slime Condensate when defeated. For higher level ascensions however, you will require Slime Secretions and Slime Concentrate, which can be crafted by using Slime Condensate at Alchemy benches in Mondstadt and Liyue. Apart from crafting, Slime Secretion is dropped by level 40+ Slimes, while Slime Concentrate is dropped by level 60+ Slimes. That being said, the following are the 2 best locations to farm for Slimes in Genshin Impact.
Mondstadt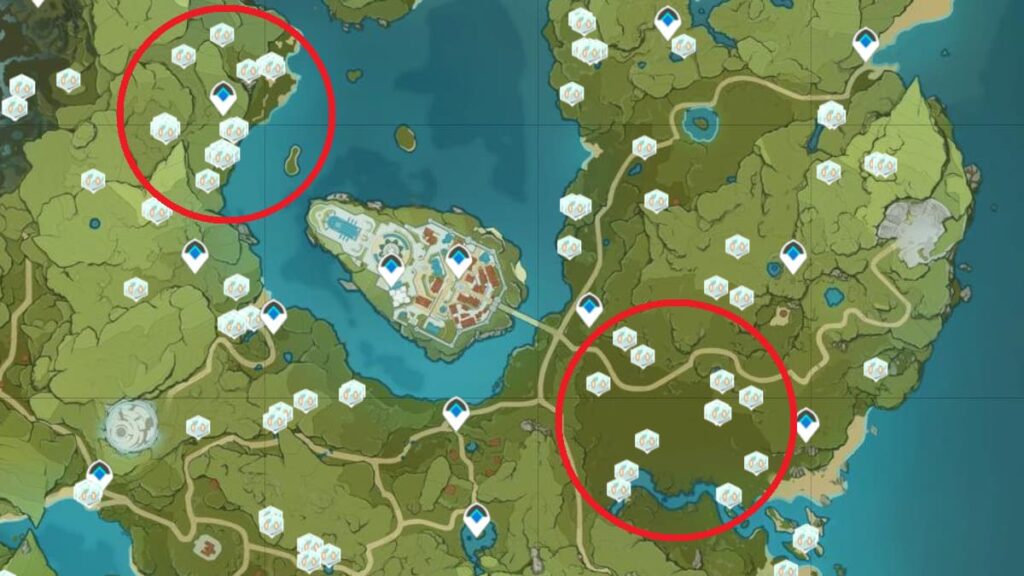 In Mondstadt, players will find a decent number of Slime mobs spawning near the area southwest of the Thousand Winds Temple. You can also find Slime mobs spawning toward the northwest of Mondstadt. Both of these locations are situated near Teleport Waypoints for ease of access.
Liyue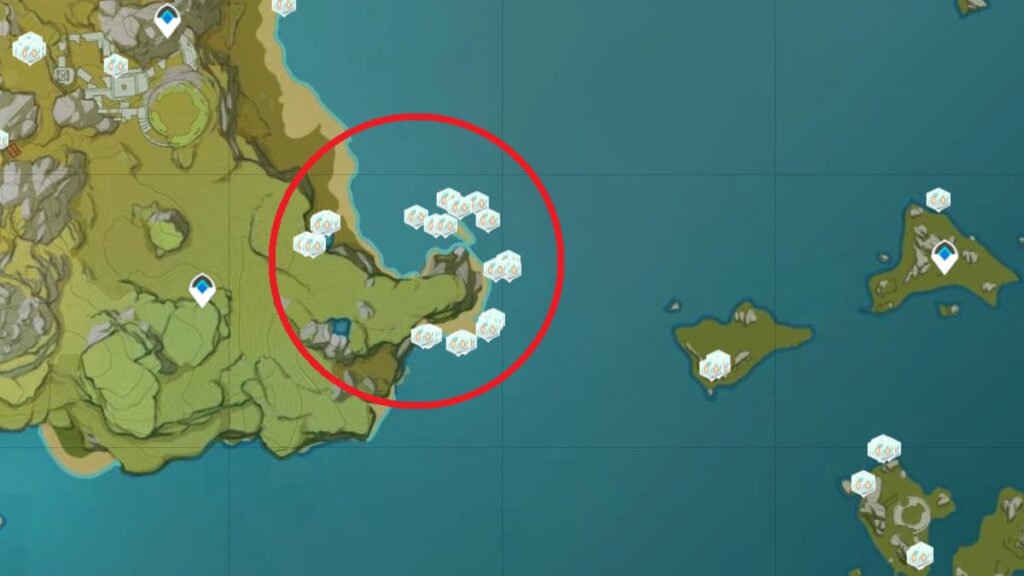 A good concentration of Slime mobs spawn in area northwest from Liyue Harbor, toward the east of Guyun Stone Forest. Simply take a stroll around the beach, and you will find Slime mobs in the area. Additionally, the area north of Liyue also makes for a good Slime farm spot with a decent concentration of mobs.
Alternate ways to Farm Slimes in Genshin Impact
Ley Lines
Ley Line Outcrops are open-world challenges that spawn waves of enemies and grants players character XP materials and Mora. Since these challenges will often spawn Slime Mobs, you can collect Slime Condensate by defeating them.
Starglitter Exchange
Slime Concentrate and Slime Secretions can be hard to come by. However, if you're desperately in need of some, you do have the option of purchasing them in exchange for Starglitter or Stardust from Paimon's Bargain's in the Shop section. Players can purchase three Slime Concentrates for 2 Starglitter, and one Slime Secretion for 5 Stardust.
Wondering how to ascend your character in Genshin Impact? Check out How to farm all Character Ascension Materials in Genshin Impact, right here on Pro Game Guides.