Trishiraite is a Sumeru local specialty that can be found in the Realm of Farakhkert and Gavireh Lajavard, northwest of the desert. It's a bright red ore that needs to be mined (similar to Cor Lapis) but is classified as a local specialty that can be used to Ascend certain characters.
All Trishiraite locations in Genshin Impact
Below are all the places you can find Trishiraites in Sumeru. If the icon has a symbol that looks like two layers, it means that the local specialty is located underground.
Vourukasha Oasis & Hills of Barsom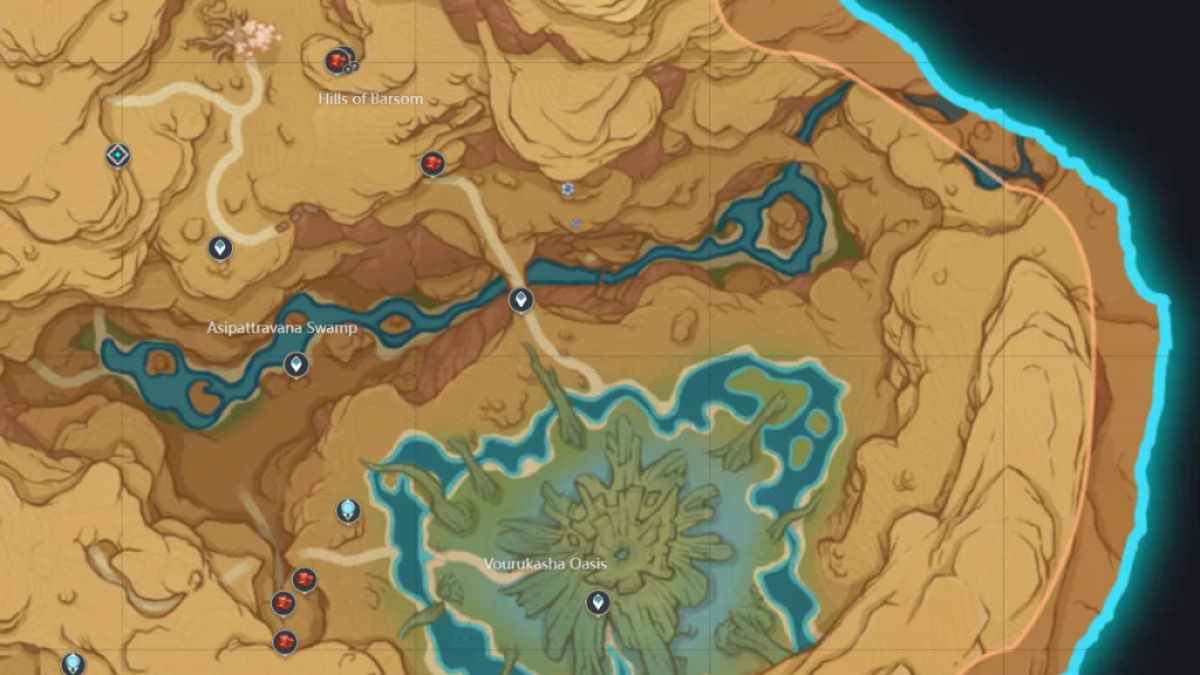 Above are the locations of all Trishiraites you can find around the Vourukasha Oasis and the Hills of Barsom.
Samudra Coast & Tunigi Hollow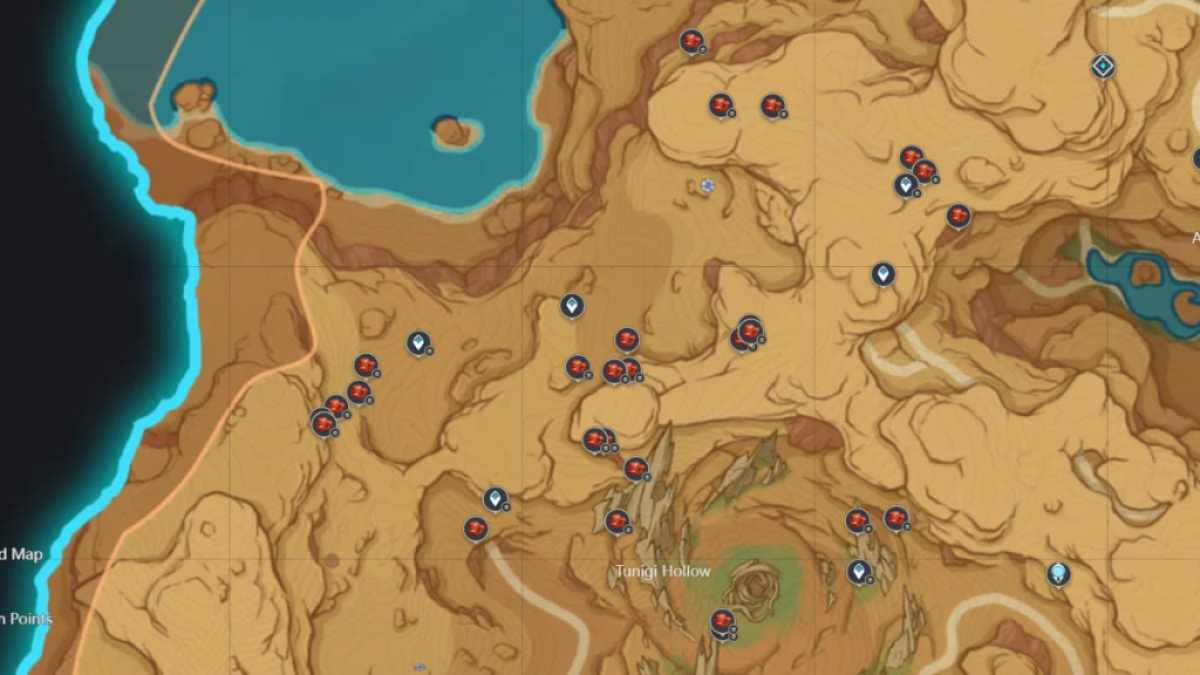 Trishiraites are abundant along the Samudra Coast and Tunigi Hollow, but you need to go underground in order to find the bright red ores.
Related: Best Kaveh builds in Genshin Impact – Weapons, Artifacts, & more!
Temir Mountains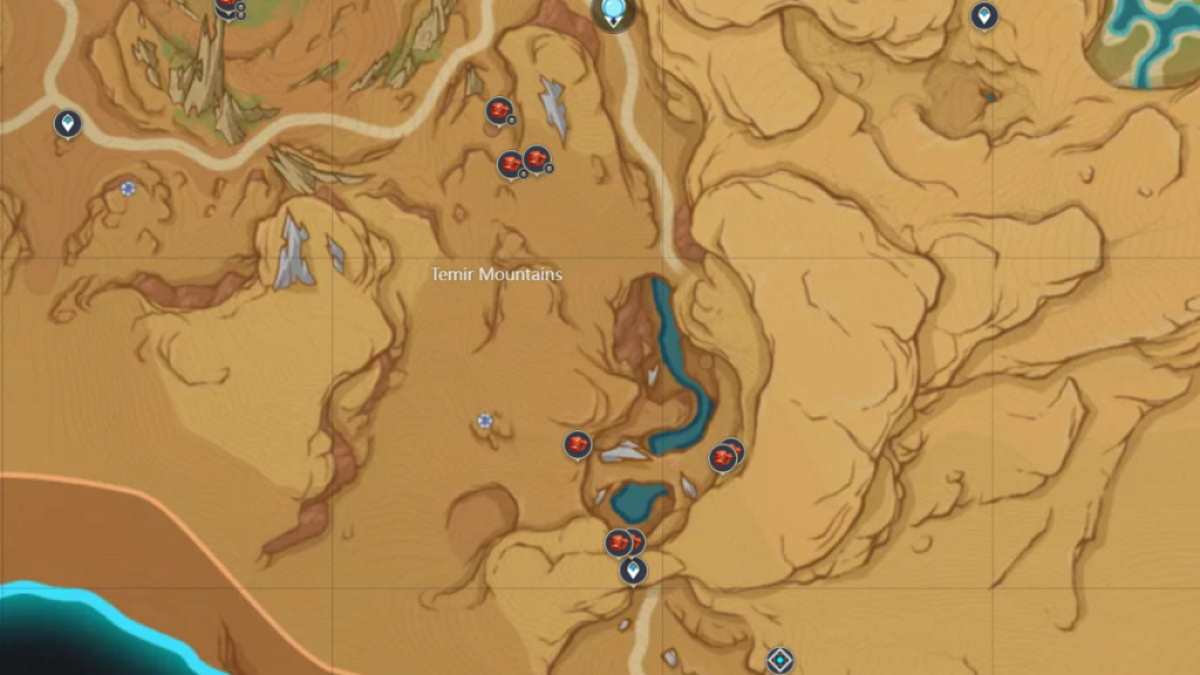 The Temir Mountains house a plethora of Trishiraites, which you can find by heading to the locations marked above.
How to farm Trishiraite in Genshin Impact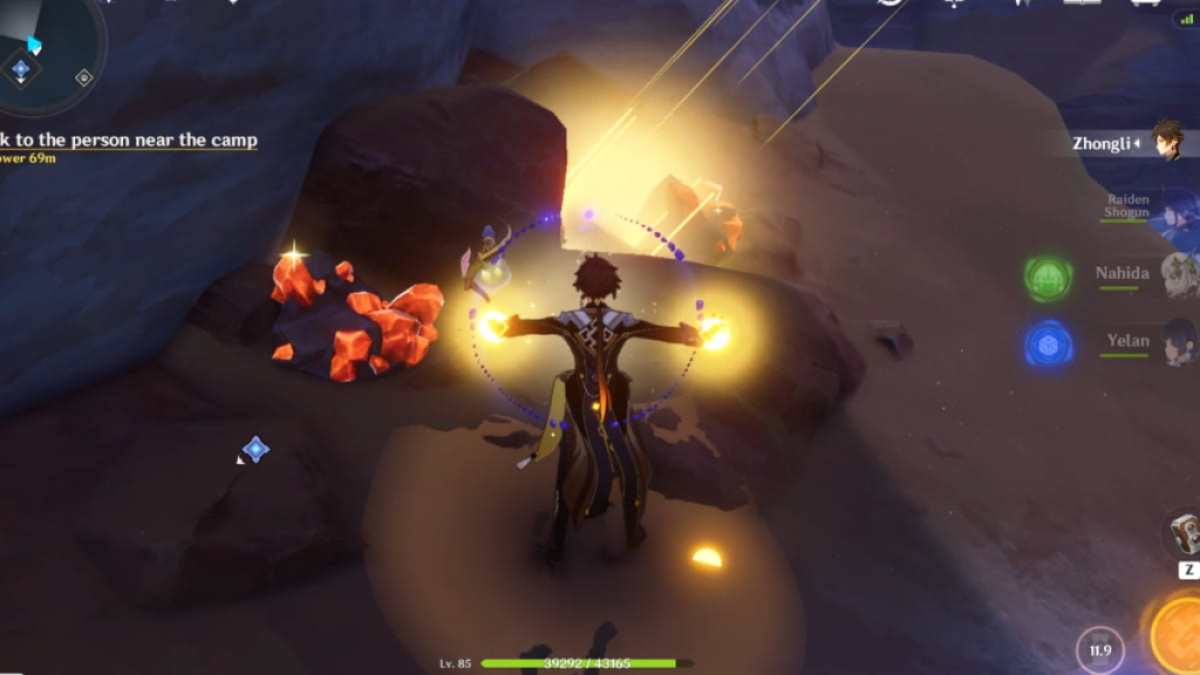 Trishirates are clusters of red ore that can be found near rocks and crystals. They need to be mined using a claymore or Geo Damage and then picked up afterward. Trishirates live in the local specialties section of your inventory and aren't used for crafting like typical ores.
To collect more desert local specialties, check out our guide on Where to farm Mourning Flower in Genshin Impact – All locations here on Pro Game Guides.