Viparyas is a flower that only blooms in rare environmental conditions in Genshin Impact, and it is most commonly found in Vanarana's dream form. It's classified as an ingredient but has no known use apart from being a common request among Material-Collecting Aranara.
All Viparyas locations in Genshin Impact
Vanarana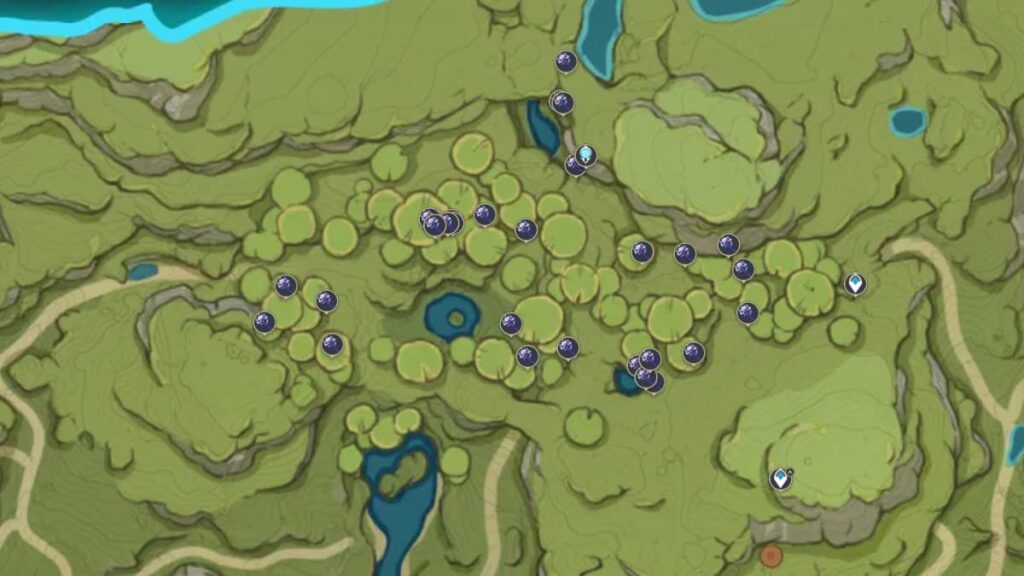 Reference the image above for all the Viparyas you can find in Vanarana. Keep in mind that these elusive flowers will only appear in Vanarana's dream form, the state in which all Aranara appear. You can switch between the real and dream Vanarana by playing the Rhythm of the Great Dream in front of Silapna.
Ruins of Dahri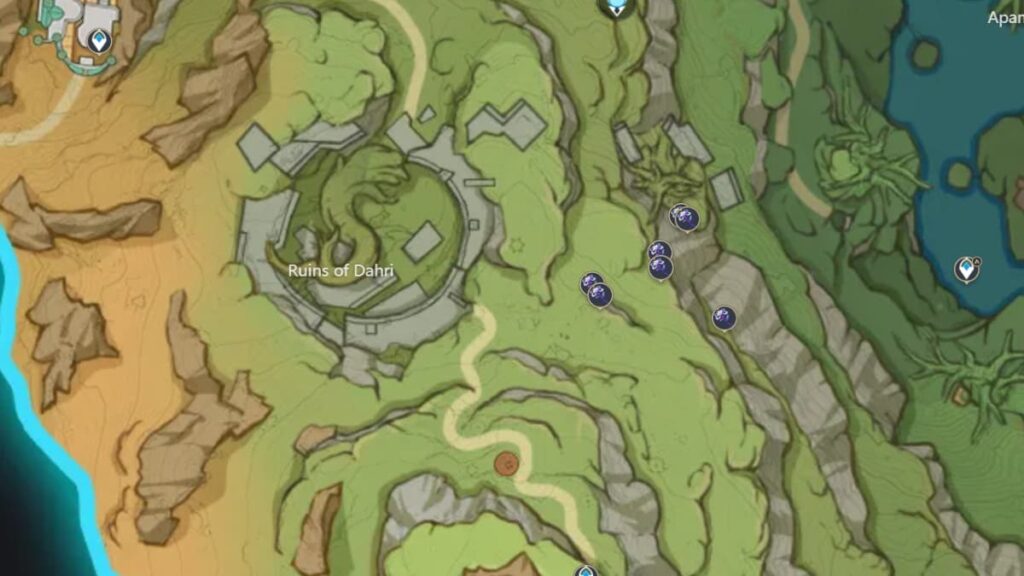 Reference the image above for all the Viparyas you can find in the Ruins of Dahri. The icons are representative of the Viparyas' positions underground.
Can Viparyas be planted in Genshin Impact?
It's not possible to plant Viparyas in the Serenitea Pot due to the nature of their existence. However, you can plant these flowers by completing the World Quest called Sprouting Seedlings. After completing the quest, you can collect 12 Vasmrtis and return to Aranakula's garden in dream Vanarana. Upon planting the seedlings, they will grow into Viparyas the next day. This can only be done once.
Check out our guides on Where to get Padisarah in Genshin Impact and Where to find Kalpalata Lotus in Genshin Impact to collect more flowers in Sumeru.