Vanarana is an area located northwest of Sumeru's rainforest region. It's home to fairy-like creatures called the Aranara. But before being able to venture into their magical abode, you first need to befriend an Aranara or two.
How to light up northwest of Sumeru in Genshin Impact
To unlock Vanarana, you first need to complete all three parts of the World Questline called Aranyaka Part I - Woodland Encounter. It consists of these three World Quests:
Once all three are done, you'll automatically unlock the next part of the World Questline called Aranyaka Part II - Dream Nursery. The first World Quest under it is called The World of Aranara, which will lead you to venture into Vanarana. Along the way, you will naturally encounter a hidden Teleport Waypoint—make sure to activate it!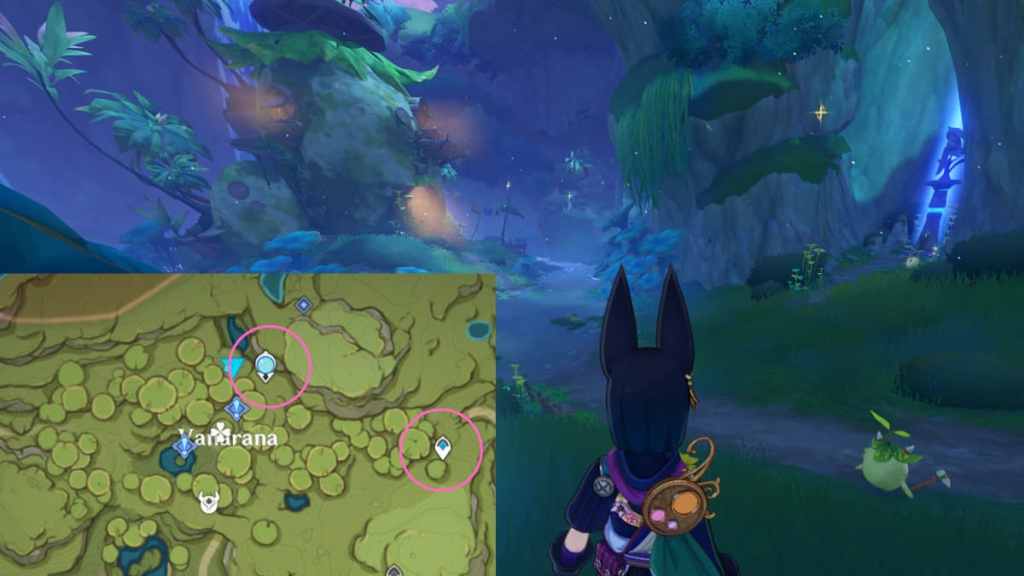 Meanwhile, you can find the Statue of the Seven near the house at the northmost point of Vanarana. Interacting with it for the first time will light up this area in your World Map.
How to switch between the real and dream Vanarana and Mahavaranapna in Genshin Impact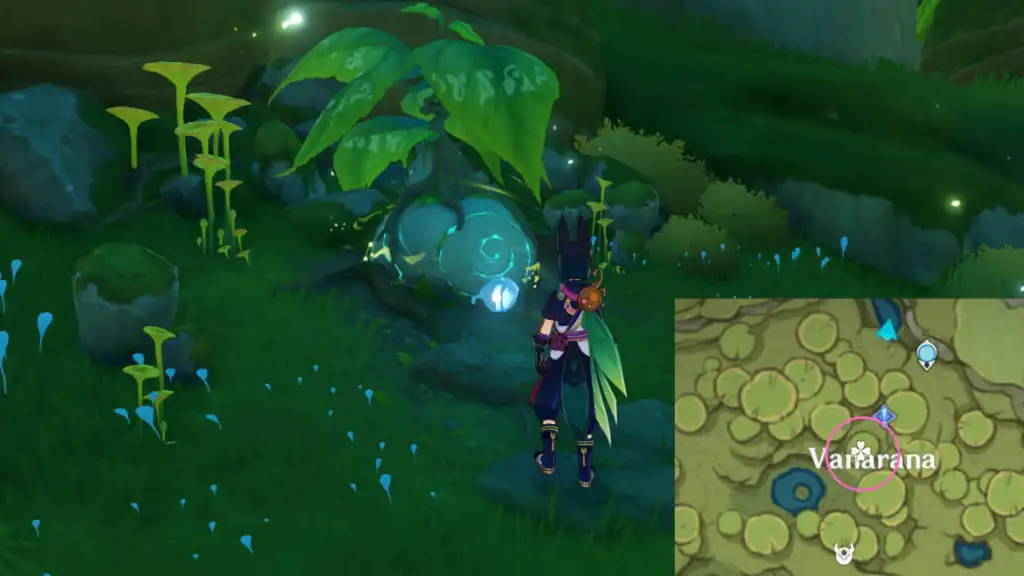 Vanarana is a special place as it has two forms: a real version that all humans can see and a dream version where all the Aranara actually live, which is better known as the Mahavaranapna. You'll encounter a few brave Aranara in the real version of Vanarana, but most of these little fairies live in the dream form. You can also unlock different World Quests and objectives by switching between Vanarana's two forms.
To do so, head to the area circled in the image above to find the special rock with a spiral called the Silapna. In front of it, activate the Vintage Lyre Gadget and play Arana's song, the Rhythm of the Great Dream. You can follow the prompts in the game or use the first line of the music score and play the following notes in this exact order: fa > mi > so > fa > do.
You can instantly tell the difference between the environment of Vanarana's two forms. In the image above, the brighter left side represents the 'fake' Vanarana, while the dimmer right side represents the 'real' Vanarana. Make sure to explore both to enjoy more activities in Sumeru!
Check out our guide on How to use Stamina restoring flowers in Sumeru in Genshin Impact to help you explore the nation of wisdom.