Into the Woods is a World Quest that unlocks after completing The Children of Vimara Village. It's the second installment in an important Sumeru World Questline called Aranyaka: Part I - Woodland Encounter, which details the story of the mysterious fairies living in the rainforests—and uncovers secrets behind the Marana, an anomaly more commonly known as the Withering. Before starting this World Quest, make sure to prepare a battle-ready team as you need to engage in a few battles along the way.
How to unlock Into the Woods Sumeru World Quest in Genshin Impact
To unlock this World Quest, you first need to complete The Children of Vimara Village, the first part of the Aranyaka questline. Complete it to automatically unlock Into the Woods.
Related: How to negotiate with Dori's informants in the Genshin Impact Sumeru Archon Quest
How to complete Into the Woods Sumeru World Quest in Genshin Impact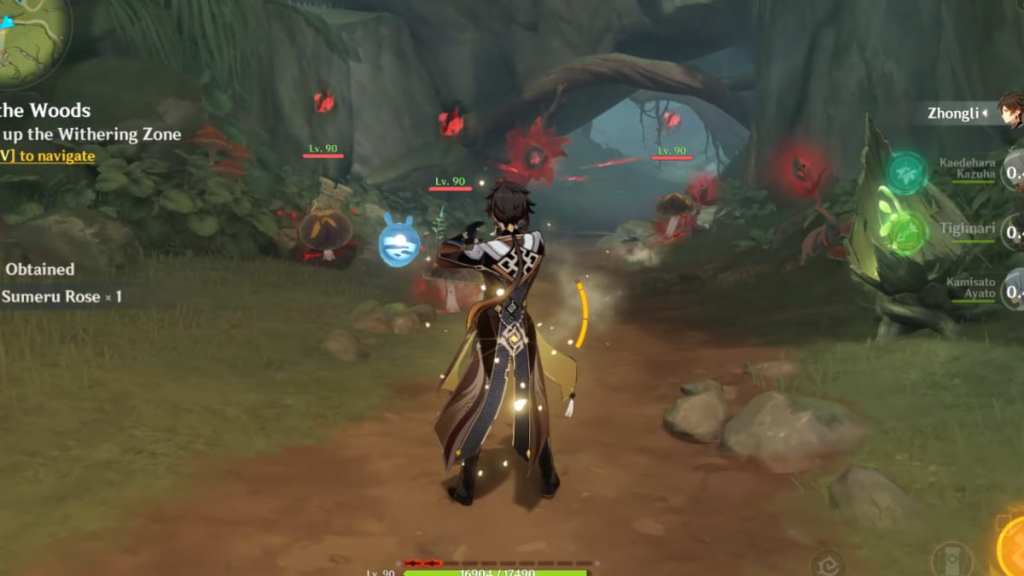 After speaking with Rana in the previous segment, the next World Quest called Into the Woods will start. Here, you need to help Rana clear two Withering Zones. Simply follow the quest marker and clear the anomalies the same way as you have done previously. Once both Withering Zones have been cleared, follow Rana to the swampy area brimming with Spinocrocodiles. Defeat them to prompt the next segment of the quest.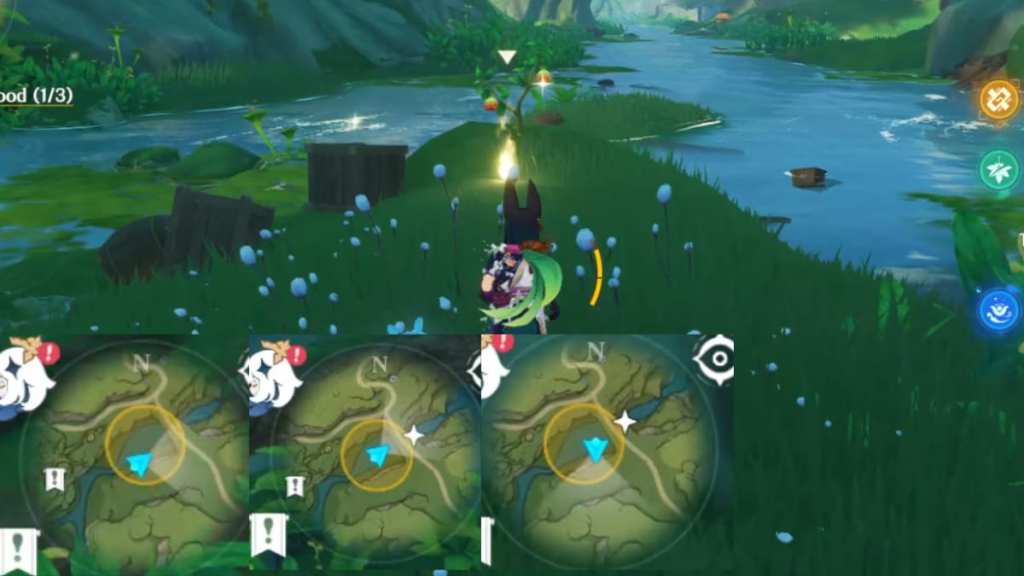 You need to collect three firewoods from glowing Investigate spots around the area highlighted in the mini-map. Their exact locations are represented by the blue arrows in the image above. The first is hidden behind bushes, the second is by a Harra Fruit shrub, and the third is under a Sunsettia tree. Bring them all to Rana to prompt dialogue. Once that's done, return to Vimara Village to complete the World Quest.
Check out our guide on Genshin Impact The Lost Child World Quest guide – Aranyaka Part I to complete the next part of this quest chain.