With the release of the Teyvat Chapter Interlude Teaser: A Winter Night's Lazzo cinematic, several secrets of the Fatui Harbingers were revealed. Although players knew of Tartaglia, Scaramouche, and La Signora, the rest of the members were kept under wraps. Due to this cinematic, players can now put names and voices to the rest of the Harbingers. One of these Harbingers is Marionette, also known as Sandrone. Here's what we know about Marionette in Genshin Impact.
Who is Sandrone in Genshin Impact?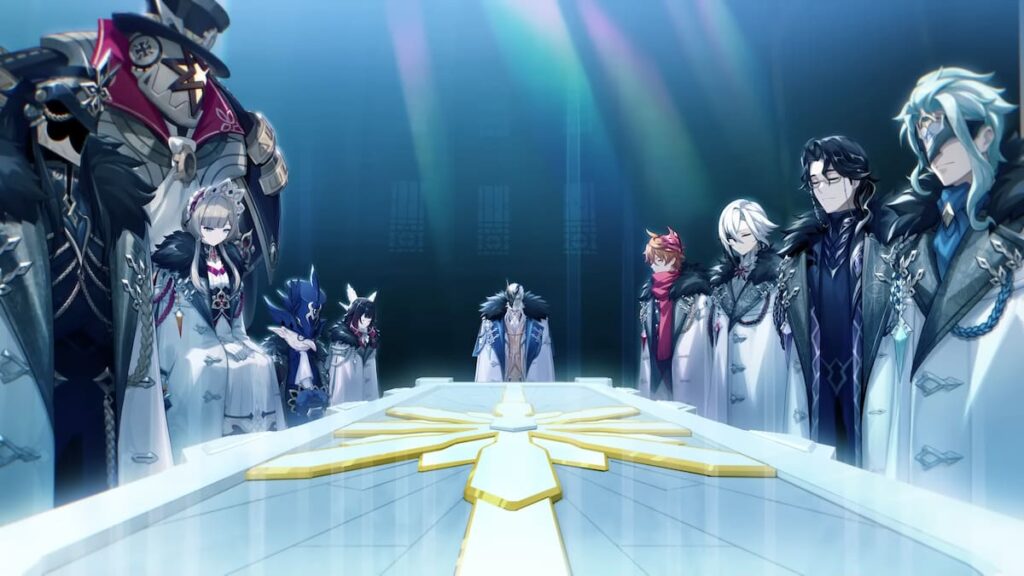 Sandrone is one of the Fatui Harbingers, although her rank is unknown. Her codename, Marionette, also knows her. She is adept at automaton design, as seen by the hulking automaton that carries her. Despite her reveal during the cinematic, her existence was hinted at in Tartaglia's character tale, titled "Childe: Sigil of Permission." In this text, she is evidently acquainted with Tartaglia, but their communications are not always civil. Sandrone seems to hate Tartaglia, although he is unaware of his trespasses.
Her alias "Sandrone" references the Italian theatre style "La Commedia dell'Arte." In this theatre style, the Sandrone character is a cruel but cunning man portrayed on stage as a puppet. In La Commedia dell'Arte, Sandrone has a wife and child, also depicted by puppets. This naming convention is followed by other members of the Fatui Harbingers, with each character's personality matching their theatre archetype.
For more Genshin Impact guides, come check out Genshin Impact leaks reveal information on all Fatui Harbingers – lore, playability, & speculative release timeline here on Pro Game Guides.