It's no secret that Genshin Impact is putting more into their characters than ever, thanks to the game's massive amount of success. Yun Jin is one of the most unique characters introduced in the game as she has two voices actresses. One does her normal lines, while the other is there to provide her singing voice.
Yun Jin is a character who is made to represent the art of Chinese Opera. miHoYo wanted to breathe new life into this dying art, so they hired a professional opera singer to provide songs for Yun Jin's character. She is voiced by Yang Yang in all languages to show off the artist's amazing vocal range and talent.
Related: All "Hilichurl Cultural Customs" locations in Genshin Impact
Here is a picture of the artist recording a song for YunJin: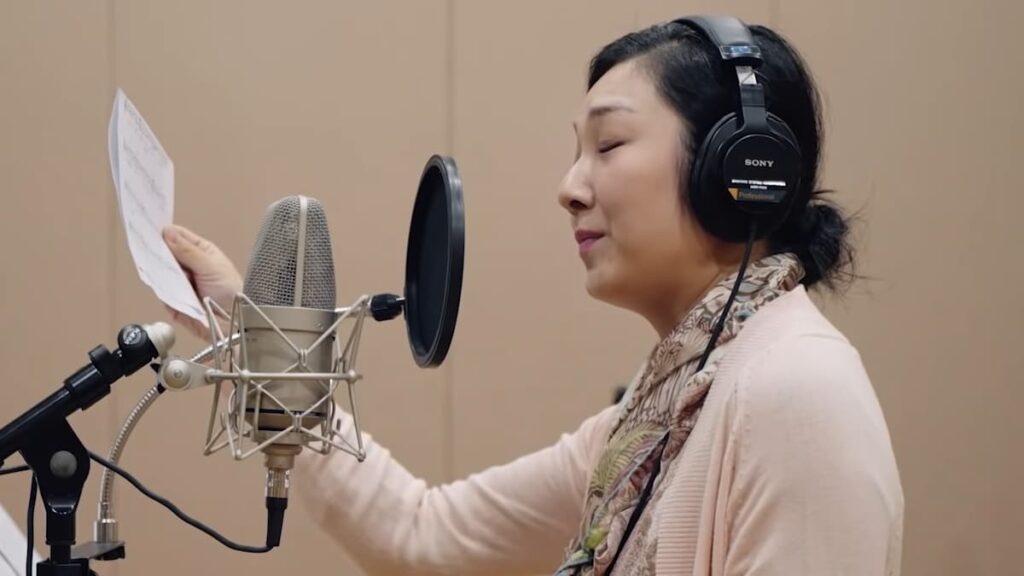 She is popular in the Opera circuit, but outside of her home country, she isn't well known. MiHoYo is hoping that by introducing her singing into Genshin Impact, that a broader range of people will come to support and revitalize Chinese opera. If you want to find more of Yang Yang's performance, then you will need to check Bilibili.
For more Genshin Impact content, check out How old is Diona in Genshin Impact? on Pro Game Guides.