Everyone loves playing with friends! With the latest update to Ghost of Tsushima, which unlocks the multiplayer aspect, you can play with up to 4 friends and start a new adventure where you are killing waves upon waves of enemies in a horde style mode! Invite your friends, select one of four unique classes, and slay all who oppose you! Though, how do you play with friends?
How to download the update?
To play Legends Mode you need to at least have an internet connection. Unfortunately, playing with friends will require a PlayStation+ membership, so if you don't have that, you won't be able to join up with your buddies. You can still play on your own, just not with friends.
Your PlayStation 4 should have automatically downloaded the latest 1.1 update, which is around 10GB in size. If not, select Ghost of Tsushima from the PS4 hub menu and press start, then go down to Check for Update, and this will start the process of downloading the update.
Once the download is finished, start the game, and then from the main menu, click the new option available, Enter Legends Mode. Click that it should tell you to go to the PSN Store to download the update - your game already has the update; this unlocks it. Then a cutscene followed by a tutorial of all 4 classes.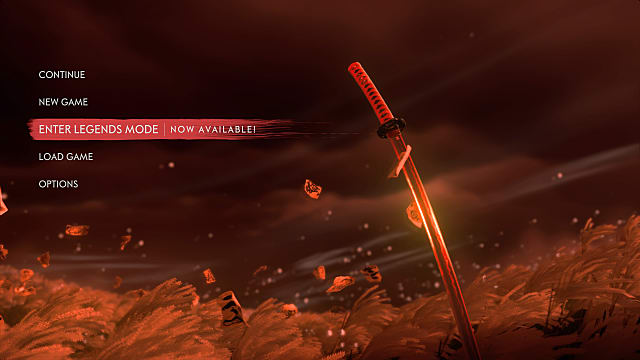 How to play with friends?
To play Ghost of Tsushima: Legends with friends, make sure your mates are with you on your friend's list. After the tutorials are completed, by clicking on Enter Legends Mode, new options will be available. Click social, the second one down. In social, you will see a list of all your friends, find the people you want to invite to the game, highlight that friend one and press X, and then send invite and done. Do this for up to three people, as the maximum in a party is 4 people; however, your friends have to be online to send the invite!