Apart from the Big-Foot Sighted Quest in Mornwood Falls, the other most challenging quest is the Treehuggers mission. The mission revolves around you removing protesting hippies who are trying to protect the forest wood by hugging a tree. While the removal process is easy, the actual challenge lies in finding the five Treehuggers spread throughout the forest area. So, if you are a new player struggling to find the locations of the hippies, you can start by removing the hippy from the tree to the left side of the Sawmill entrance and locate the remaining from the below list.
All Treehuggers Locations in Goat Simulator 3
Related: How to complete the Wanted: Whistleblowers quests in Goat Simulator 3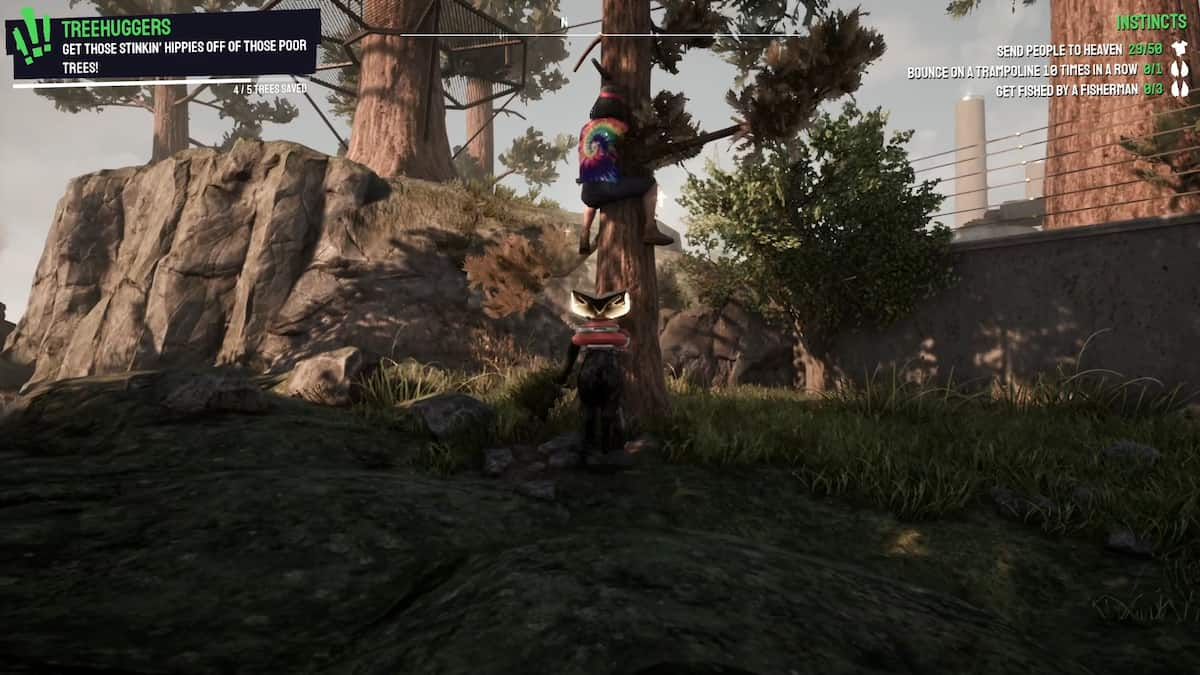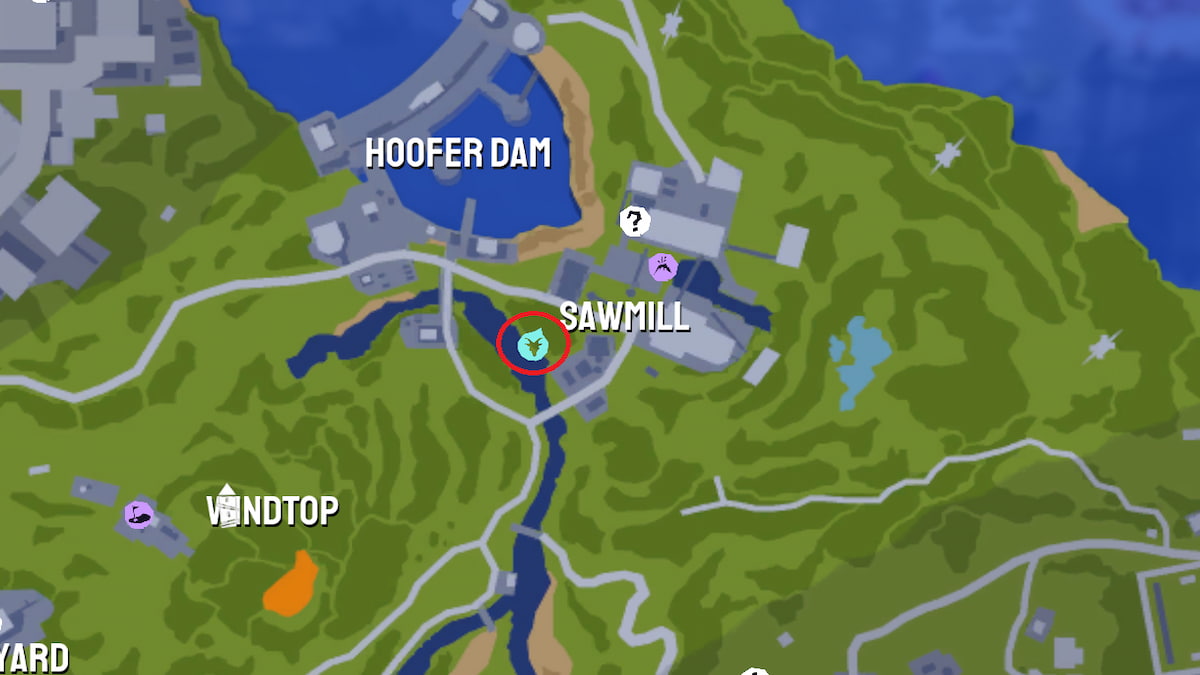 Treehugger 1: To the left of the MTN Dudes Sawmill factory entrance along the river bank.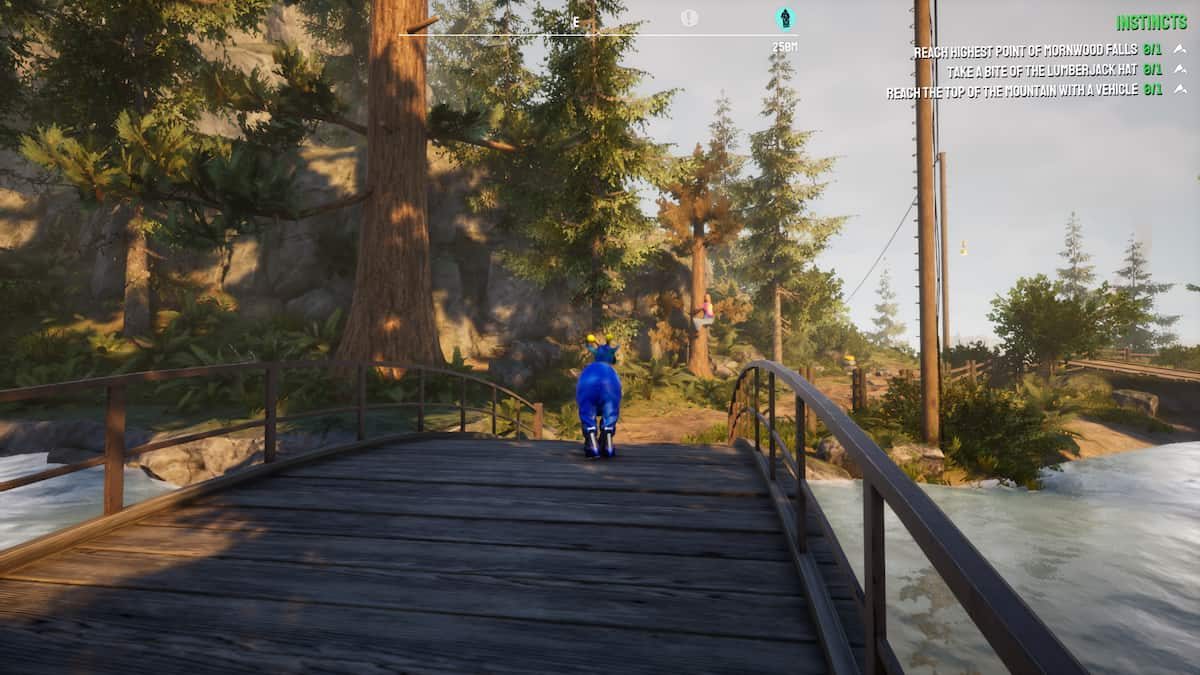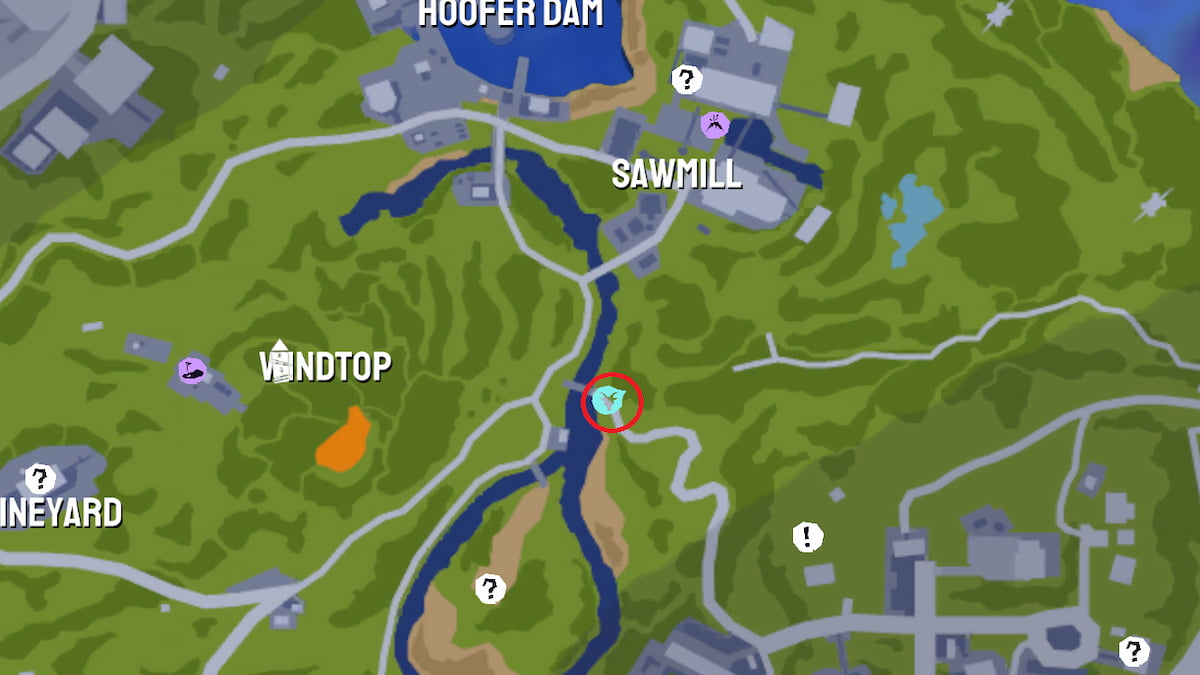 Treehugger 2: To the right of the MTN Dudes Sawmill factory entrance across the bridge.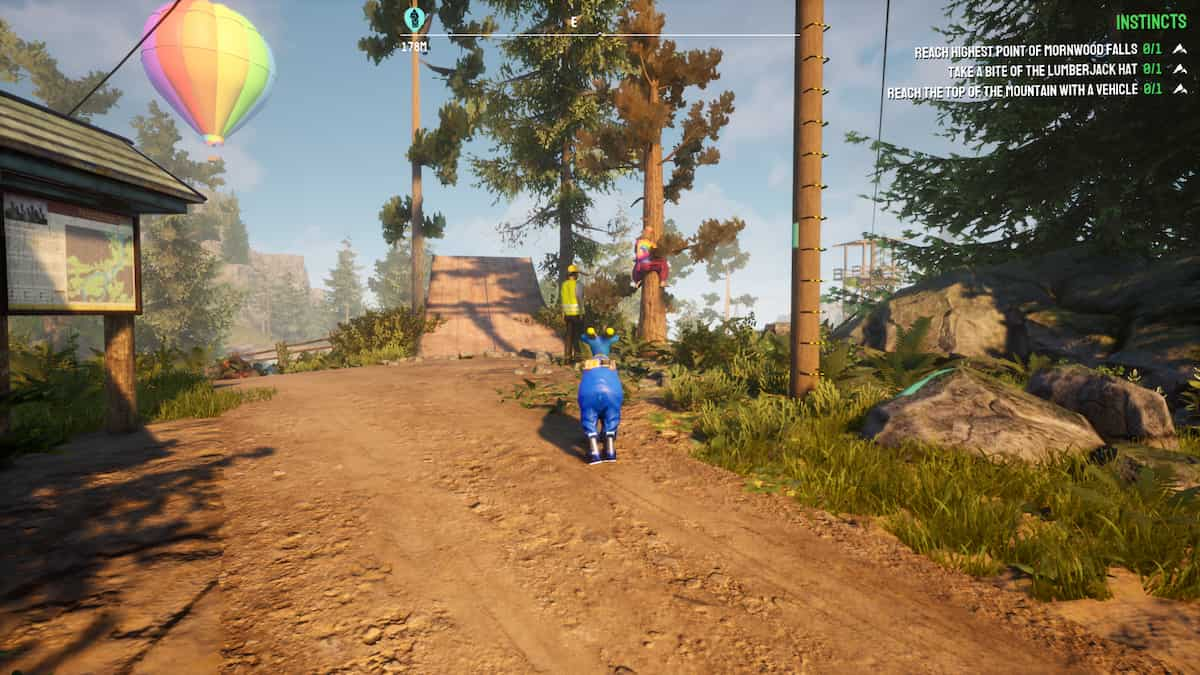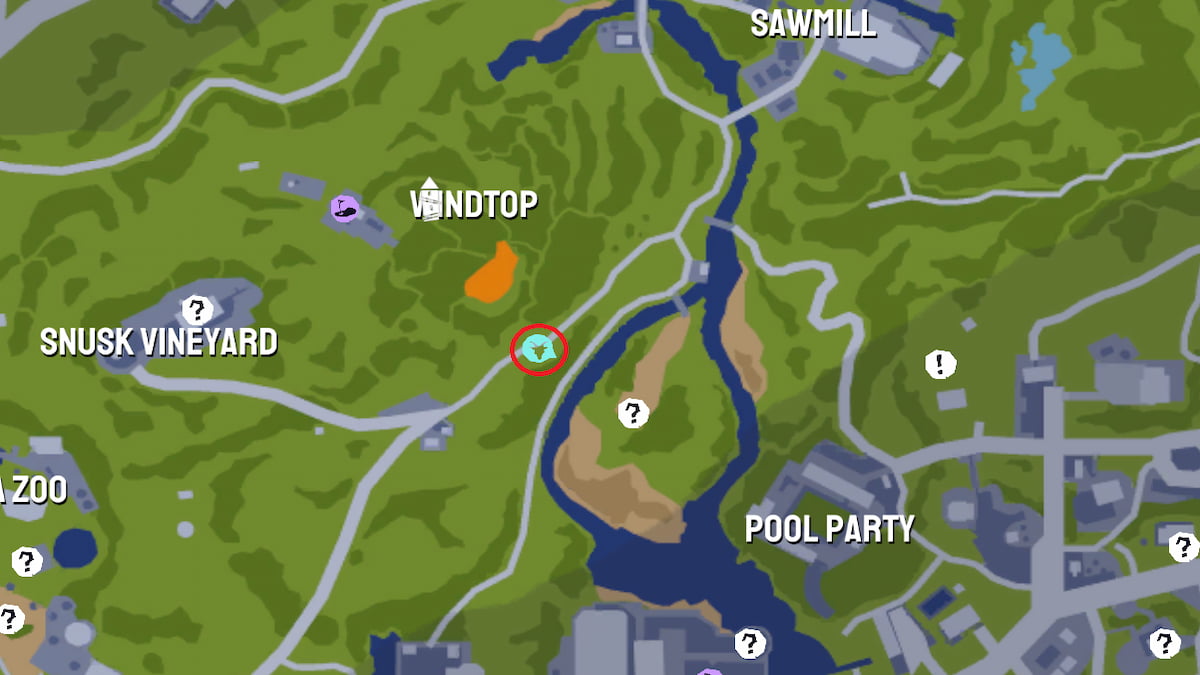 Treehugger 3: Near a Ramp, along the upward trail of Mornwood Falls.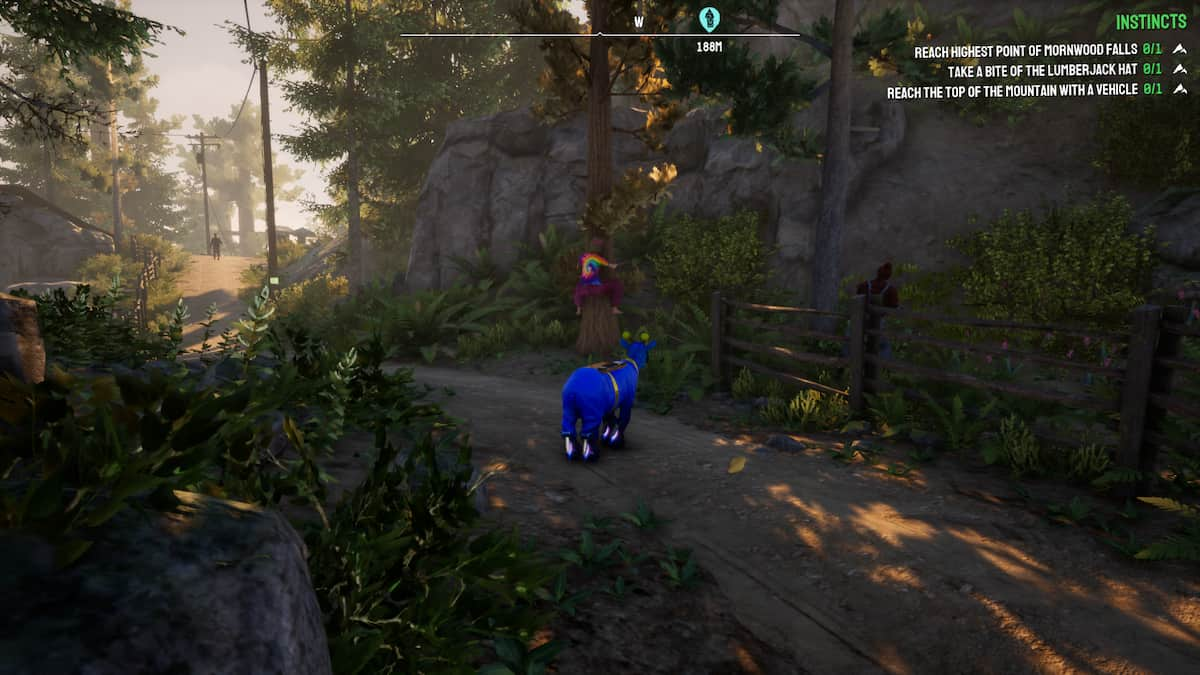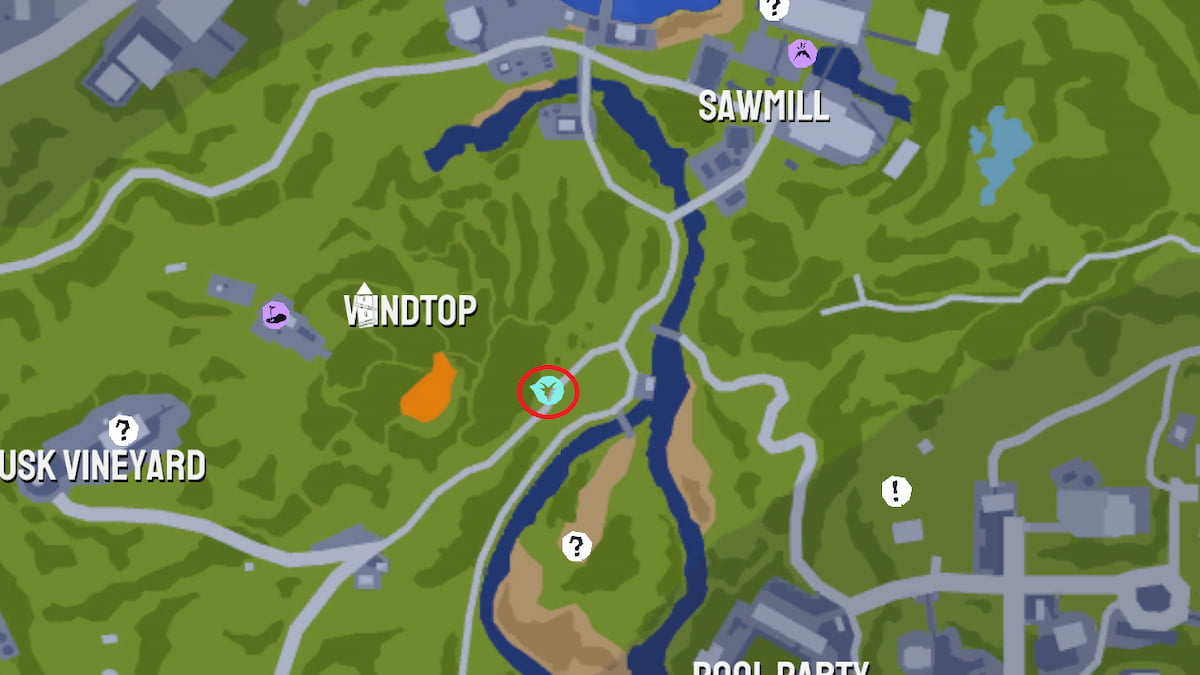 Treehugger 4: Near the cage to hold Becky, the giant foot human.
Treehugger 5: On the first deck stop, along the upward trail of Mornwood Falls. You can see the deck from the entrance of the SawMill.
How to remove a Hippy from hugging a tree in Goat Simulator 3
After reaching each of the above locations, you must remove the hippy from hugging the tree. To do this, you need to headbutt them at the back of the body. To use the headbutt feature, press RT on an Xbox Gamepad or RMB on a Keyboard/Mouse layout. 
Once you headbutt them, they will fall off, and the tree will grow huge immediately. After removing all five protesters, you will finish the Treehugger's quest successfully.
For more on Goat Simulator 3, check out How to complete the Imperial Mausoleum Quest in Goat Simulator 3 or How to complete the Farmer's Got the Talent mission in Goat Simulator 3 on Pro Game Guides.