Being a goat can get lonely sometimes. When you are the only goat wreaking havoc in a city that seems to swallow you whole, it's easy to feel isolated. It doesn't have to be this way. Does Goat Simulator have an online multiplayer mode to cure the crippling loneliness of solitary goat life? We have the answer.
Is Goat Simulator multiplayer?
Is there online multiplayer in Goat Simulator?
Unfortunately, Goat Simulator does not provide online multiplayer. However, you can play Goat Simulator with up to three friends on a local split-screen co-op. Coffee Stain Studios claims that an online multiplayer mode would suffer from desync issues due to the extreme physics in Goat Simulator.
Even so, both PC and console users can still play Goat Simulator in a local game, with three maps and eighteen characters to choose from.
Related: What is Goat Simulator 3? Release date, platforms, & more!
How do you set up a local multiplayer game?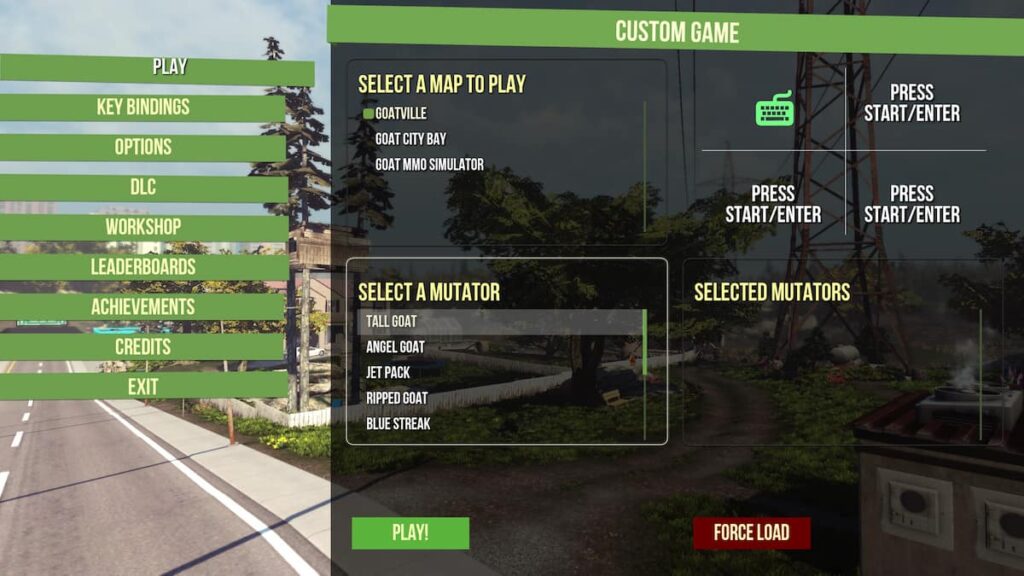 To start a local multiplayer game, press play in the Goat Simulator menu. At the top right of the screen, there is a menu that lists all connected devices. Connect all controllers and keyboards, and the icon should appear in this menu if connected successfully. Once everyone is in the lobby, decide upon a map and press play to begin the match.
Once the map is loaded, players should successfully enter a custom match of Goat Simulator. Each player will share a slice of the screen in a traditional split screen display. Now, you and your friends can cause chaos in the world of Goat Simulator together.
For more Goat Simulator guides, check out How to Baa in Goat Simulator (PC and Mobile) here on Pro Game Guides.