You must get gold coins if you want cosmetics to customize your character in Goose Goose Duck. However, earning gold coins is difficult as it takes a bit of grinding and lots of time. Luckily, we at Pro Game Guides know a few free ways to get gold coins in Goose Goose Duck.
Best ways to get Gold Coins in Goose Goose Duck
To get gold coins in Goose Goose Duck, you must use in-game mechanics for farming the coins for free. Here are some of the best free farming methods for gold coins listed below:
Daily Login - Players can log into Goose Goose Duck daily to earn several free rewards, including gold coins. We recommend using this method to earn gold coins slowly over time by logging in when the Daily Login rewards gold coins.
Achievements - Players can complete several achievements to earn some gold coins. This method is great to farm a small amount of gold but not enough to purchase cosmetics. We recommend combining this method with others to farm gold over time.
Other ways to get free Gold Coins in Goose Goose Duck
Overall, your best method for getting gold coins for free is to earn them by logging in and completing achievements. Beyond these two options, there are not many other options to earn gold coins besides a Claw Machine feature. Claw Machines are a feature that players can use to earn gold coins, but players need tokens that match up to one of five machines. Each machine requires a token that matches its unique color to use the device. Luckily you can earn Claw Machine tokens by completing tasks both fake and real. Along with the token requirement, players must also unlock four out of the machines using in-game currency. Here's the total cost requirement of all Claw Machines in Goose Goose Duck:
Grey Machine - free
Green Machine - 2500 silver
Blue Machine - 100 gold
Purple Machine - 250 gold
Gold Machine - 500 gold
Where to find Claw Machines in Goose Goose Duck
Players can find Claw Machines on the Lounge map, which you can visit through the Hangout game mode. On the Lounge map in Goose Goose Duck, you can find all five Claw Machines in the following location: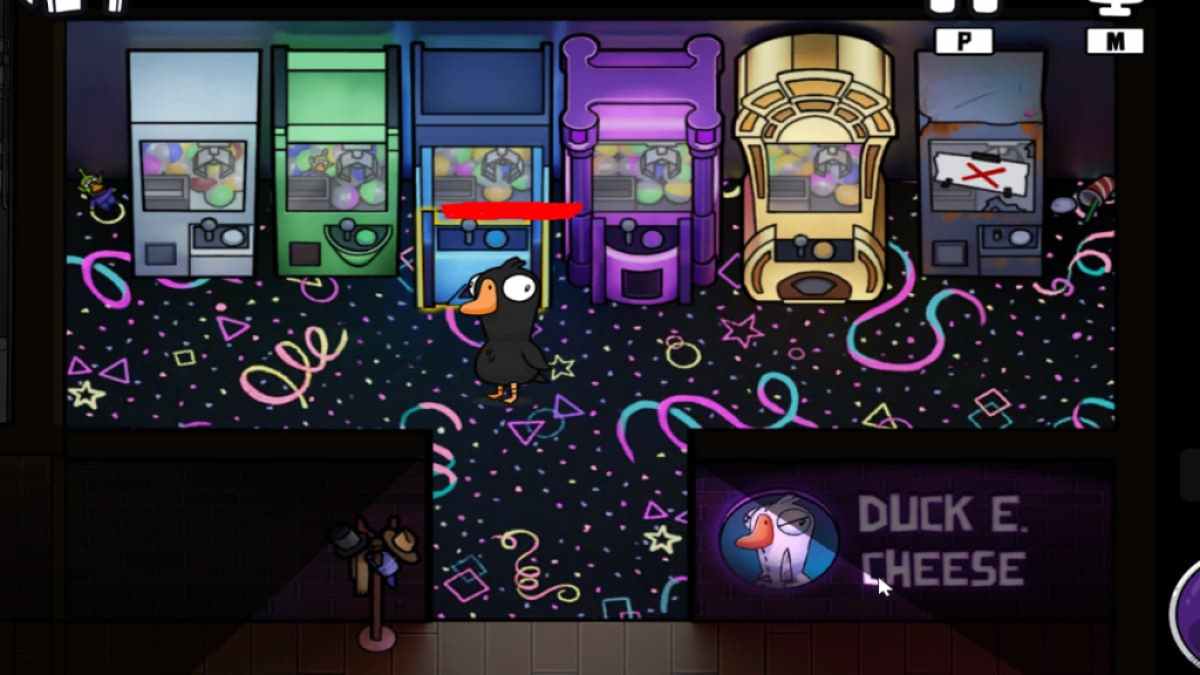 For more on Goose Goose Duck, we at Pro Game Guides have you covered with guides like All Game Modes explained in Goose Goose Duck and Goose Goose Duck vs Among Us: How are they different?