When a game becomes popular and takes off, there are bound to be imitations of it. Among Us is a multiplayer social deduction game that has become extremely popular. Naturally, other games will want to replicate that success, and one of these is Goose Goose Duck.
Goose Goose Duck plays exactly like Among Us, except it has geese and ducks. This bird version places ducks in the role of Imposter and geese in the role of Crewmate. While the games have many similarities, there are some key differences. You can see these below.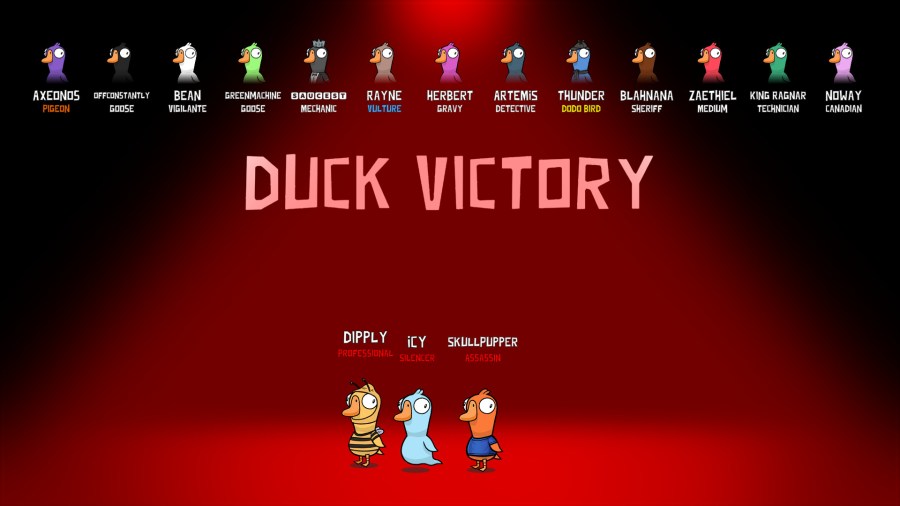 Player Count
Goose Goose Ducks allows up to 16 players to join a single game. This allows you to play with even more of your friends. Being free-to-play also gives more of your friends access to the game to ensure you fill a lobby. Among Us launched with the ability to play with 10 players in a single game. Since then, they have expanded this to 15, which is still below Goose Goose Duck's player count.
Voice Chat
Goose Goose Duck has a built-in voice chat with the option to turn on proximity chat. This means you do not have to use any other software to communicate with your friends. This makes it much easier to talk and ensures all your friends can talk to one another. Among Us does not have built-in voice chat and requires the use of mods or third-party software to communicate via voice. It features a quick chat option that allows players to use templates to send messages to other players.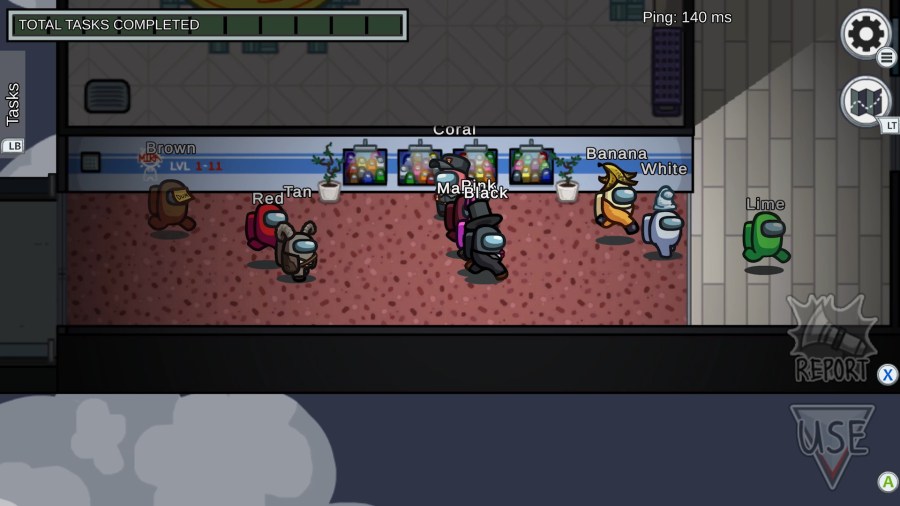 Game Modes
Goose Goose Duck has multiple game modes to choose from. These include Classic, Classic+, Dine & Dash, Goose Hunt, and Trick or Treat. With multiple game modes, there are numerous ways to play Goose Goose Duck and ensure you don't get tired of it. Among Us only has one game mode, and the developers have stated they do not plan to add more game modes. There are mods out there that have new game modes. While Among Us only has one mode, developer Innersloth can focus solely on that mode and improve it.
Roles
Goose Goose Duck has 24+ different roles to choose from in addition to Crewmate and Imposter. These roles are optionally so can be turned off and on when wanted. While this adds many different ways to play the game, it can easily become confusing and a lot to keep track of. Among Us only has three roles: Crewmate, Imposter, and Ghost. With a small number of roles, gameplay can be limited or become stale. At the same time, it is easy to pick up Among Us and for new players to learn the game.
For more information on gaming, check out How to fix unable to type error in Among Us and Among Us Hats: Where to Find all the Hats on Pro Game Guides.