There are many different crafting materials found throughout Gotham, and players will need to gather these items to create new equipment for their heroes to use on their crime-fighting adventures. One of the trickier materials to find is Programmable Nanocapsules. This material can be hard to track down when needed, so players should keep their eyes peeled while on patrol.
Where to find Programmable Nanacapsules in Gotham Knights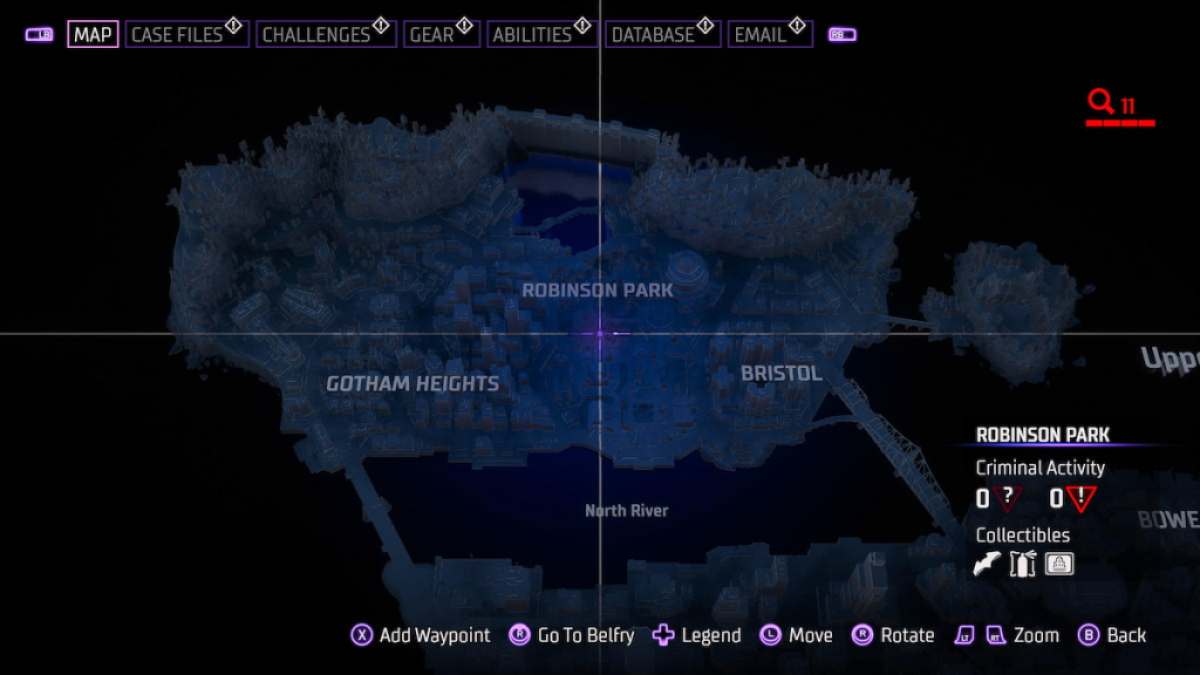 Programmable Nanocapsules can be found most frequently with the Freaks faction. This is a faction heavily tied to Harley Quinn, so any time players are completing a mission with Harley at the helm, they have a chance to find these items. You can also find the Freaks faction throughout Gotham, most frequently in North Gotham (pictured above) in the Bristol, Robinson Park, and Gotham Heights areas of the map. Completing interrogation side quests or just premeditated crimes involving the Freaks can yield Programmable Nanocapsules.
Related: How to open the door to Langstrom's Secret Lab in Gotham Knights
What are Programmable Nanocapsules used for in Gotham Knights?
Programmable Nanocapsules are used to craft new equipment that players can put on their chosen Knight. They are used in high-level crafting recipes for new melee weapons, ranged weapons, and suits. They are important crafting materials later in the game, so players likely don't need to worry about them too much in the early game.
Interested in other helpful Gotham Knights guides and want to read more? Check out All Knighthood character abilities in Gotham Knights on Pro Game Guides!