Gotham Knights has many staple features in an Arkham-style game, notably its combat and investigation mechanics. Players will be tasked with scanning and uncovering the secrets behind dozens of crime scenes throughout the game, and this can be difficult at times. Thankfully, there are ways to make these crime scenes simpler to solve, like turning on CSI Assist or reading a helpful guide. The first crime scene puzzle players will encounter is the one that leads into Langstrom's secret lab at Gotham University.
How to solve the puzzle at Gotham University in Gotham Knights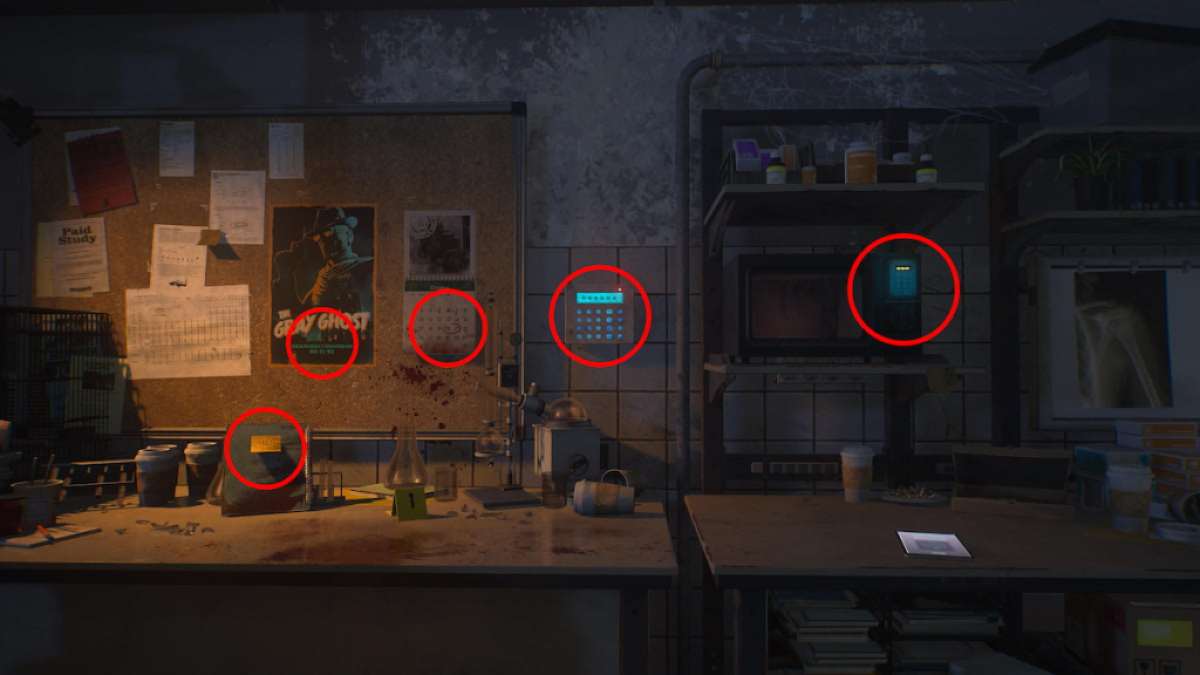 The first step to completing this crime scene puzzle is finding the five clues hidden around the area. The image above shows the location of each of the clues. Players simply need to move their cursor over these items to have the game register them as points of interest to discover them. Finding all five of these items is necessary for completing this crime scene and any other that players will encounter throughout the game.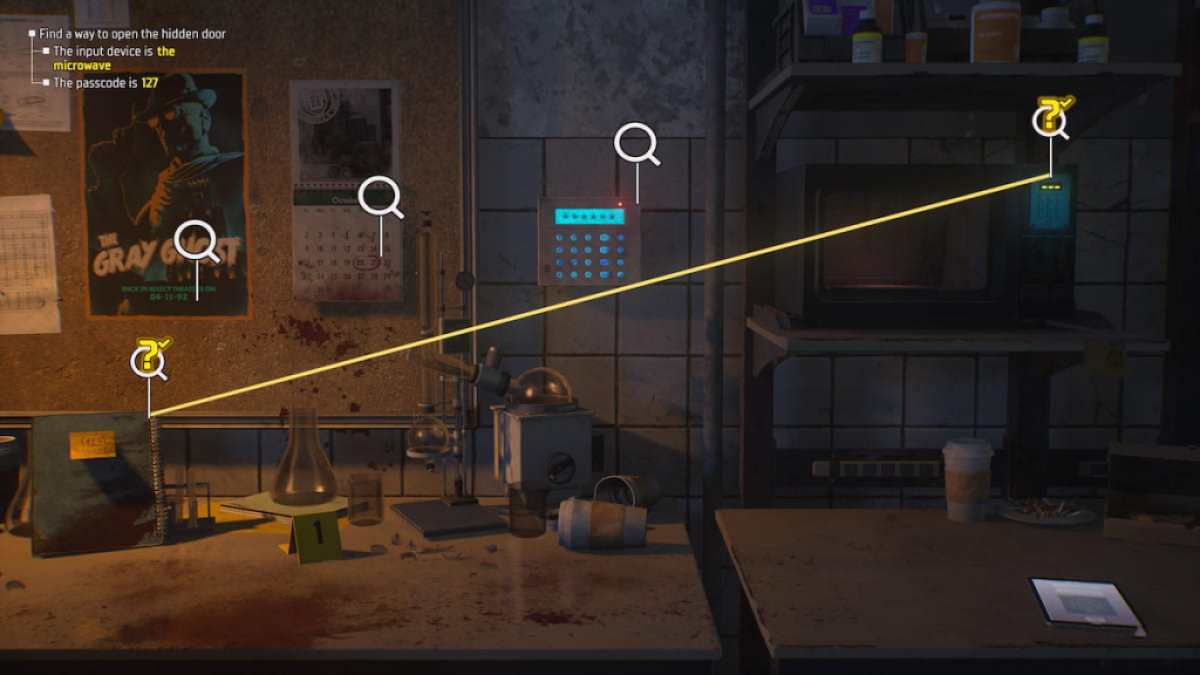 Once players have discovered all five clues, they will be prompted to choose which keypad and which code go together. The correct answer is the area code written on the notepad and the microwave number pad. The thermostat, movie date, and calendar are all decoys. Players should select the notepad and the microwave and submit their answers which will cause Langstrom's secret lab door to open.
Interested in other helpful Gotham Knights guides and want to read more? Check out What's the max level in Gotham Knights on Pro Game Guides!