Gotham Knights has been released to mixed reviews, and while it brings many new mechanics to the Arkham formula, one thing that has remained intact is the investigative aspects of the game. Players will have to solve many crime scenes throughout the game, but doing this can be confusing at first.
How to investigate crime scenes in Gotham Knights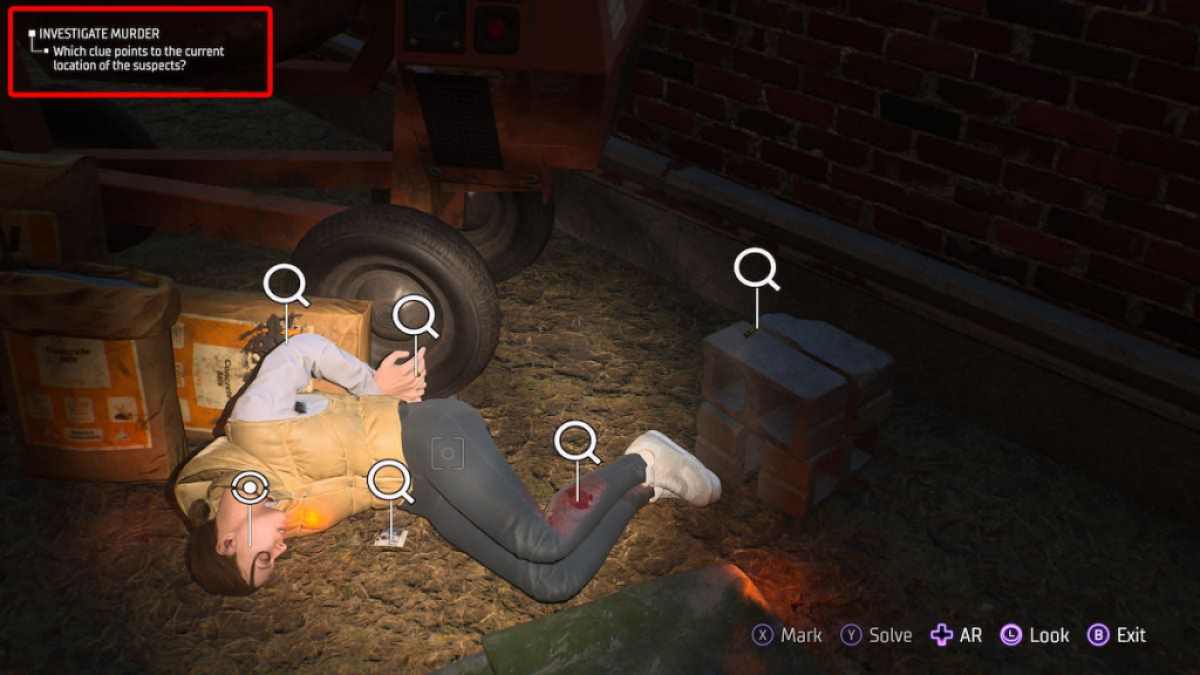 The first thing players need to do when investigating a crime scene is identify all five clues in the area. This is done by moving around the scene with the cursor until a clue is highlighted. Players cannot progress the investigation until all five clues are discovered, so it's important not to skip this step. Once players have found all five clues, they should look at the query in the top left (highlighted in the picture above). This will let players know which question they're trying to answer.
Related: How do you disable security cameras in Gotham Knights?
Once players have found all five clues and know what question they're trying to answer, they should read the description of each clue (seen above). The answer will always be pretty obvious, though some crime scene clues can trick the player from time to time. The correct clue may not always be obvious without reading the descriptions, so players must keep an eye on this area.
Interested in other helpful Gotham Knights guides and want to read more? Check out Become Gotham's heroes in free to play Heroic Assault standalone mode in Gotham Knights on Pro Game Guides!