When you're a farmer looking to make a massive amount of Grilla, you utilize all available space to grow crops. Every obstacle to farming is a personal vendetta that you must destroy to enable agriculture. Nothing comes between you and your hustle, including pesky rocks obstructing your farm plots. Here's how to break big rocks in Harvestella.
How to destroy the big rocks in Harvestella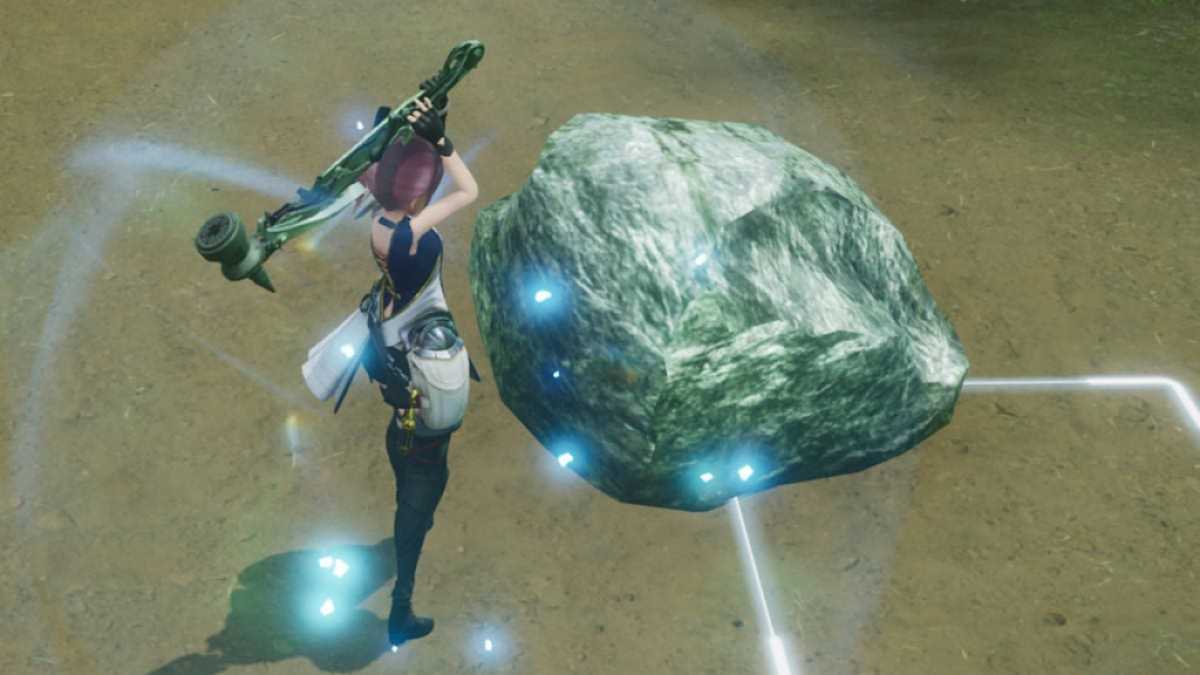 To destroy the big rocks on your farm, you must acquire the upgraded Hammer. You can access this upgrade by completing Quest 3C, which introduces you to the Earth Faerie Shirii. Once you have met Shirii, you can complete his orders in the Faerie Book to unlock the upgraded Hammer. This quest becomes available approximately 10 hours into the game, so you must coexist with the big rocks for quite a while. After you've beaten the Winter Dungeon in Quest 3C and completed Shirii's orders in the Faerie Book, you can finally access the upgraded Hammer.
Related: Harvestella – Quietus Dungeon Location and When To Enter
Clearing these big rocks allows you to plant crops on 20 more farm plots, which is game-changing regarding financial success. Removing these obstacles also improves the visual aesthetic of your farm since nobody wants five giant boulders cramping their style. Until you complete Quest 3C and finish Shirii's orders, you can only clear the small rocks and plant around the huge boulders. However, this eyesore does provide you with an incentive to finish Harvestella's main story quests, which is a smart move from the developers.
For more Harvestella guides, come check out How to unlock Bombs in Harvestella here on Pro Game Guides.