Hello Neighbor 2 is one of the best horror games, filled with puzzles and mysteries to uncover. Continue the tale of the creepy neighbor as you once again sneak into his chaotic house and unveil his secrets, this time as an undercover reporter. You will have to keep a close eye out for important details and items as you navigate the location. Everything could be necessary to solve the puzzles, even things as simple as batteries. The toy race car may seem like a simple little game, but it is a crucial step in obtaining another key to the locked basement. Here's how to fix it.
How to get a battery for the race car in Hello Neighbor 2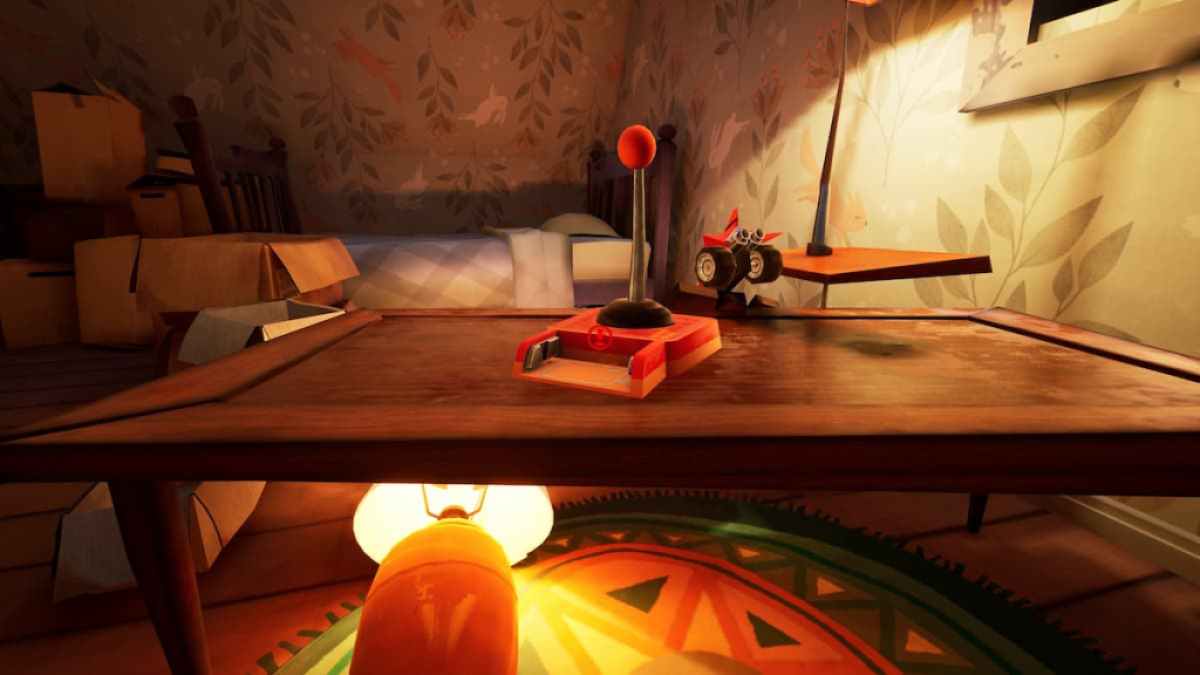 In the second bedroom upstairs, you will find a toy race car perfectly set up on a homemade track, ready to zoom down underneath the bed. However, the joystick to control the race car is missing a battery required to power it. You'll need to find a spare battery somewhere to make it work. You'll want to head to the first bedroom to look for one.
Entering the room, you'll notice a switch beside an empty bookcase missing its lever. You won't have to look too far because the lever you need is just a few steps away in the green crate beside the desk. Once you grab it and fix the switch, you can open a secret room behind the bookcase.
Related: How to get the scissors in Hello Neighbor 2 – Day 1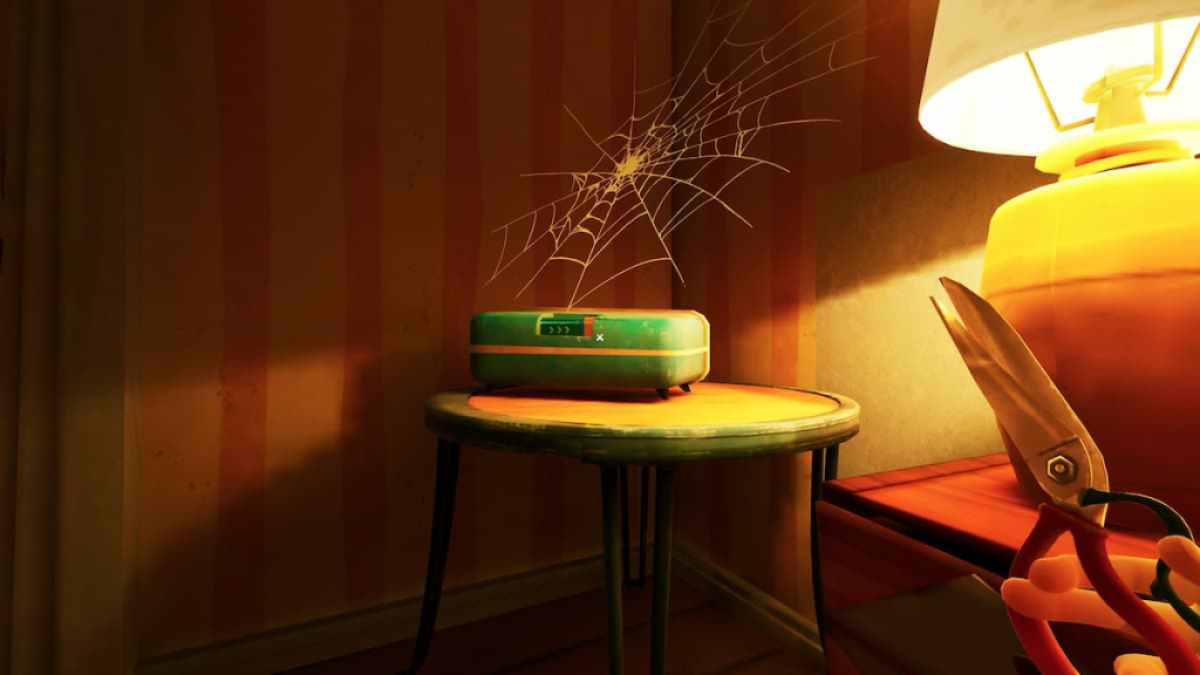 This is where you will find a machine covered with cobwebs and holding the battery we need for the race car. To break through the cobwebs, you'll need a pair of scissors. Once you cut through, you'll be able to grab the battery out of the machine.
When you have the battery, you can head back to the race track and place it into the joystick. You can now press the joystick and send the car down the ramp underneath the bed. You aren't finished like this, however. The car will remain hidden underneath the bed and appear not to have accomplished anything, but if you press the joystick again, the car will ascend back up the ramp and reveal a key that was hidden underneath the bed. This is another key you'll need for the basement door.
If you're looking for more tips and tricks to solving puzzles in Hello Neighbor 2, Pro Game Guides has plenty of helpful guides to get you started, such as Where to find all the dolls in Hello Neighbor 2 – Day 1 or How to unlock the safe in Hello Neighbor 2 – Day 1!