The sequel to tinyBuild's stealth horror adventure game features a ton of puzzles and plenty of intrigue. In the early game, almost every puzzle requires the player to use a specific item. If you don't have that item, you're out of luck. A simple pair of scissors is one of the first items that aren't simply handed to you. You'll need to hunt them down and solve the puzzle that guards them to make any progress.
Where to find scissors to get up the stairs in Hello Neighbor 2
The scissors are hidden behind a quick series of puzzles in the treehouse behind the house across from the Petersons' residence. It's a green home with some children's drawings all over its walls. You'll find a trampoline in their backyard and jump on it multiple times to gain enough height to hop onto the greenhouse's roof.
Related: Is Hello Neighbor 2 Multiplayer?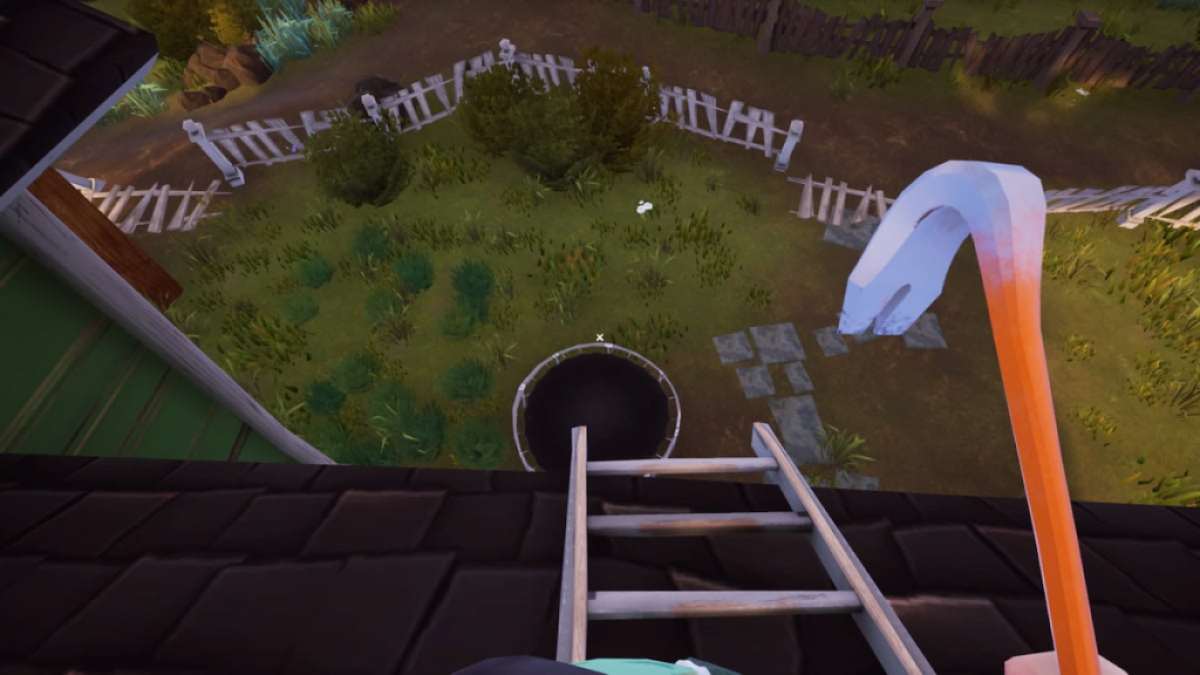 Once on the roof, use the nearby tree branch to climb across and into the treehouse. The first thing you'll likely notice is a large drawing of a robot holding a sword and shield. Turning to your right, you'll discover the same robot, but bearing only the shield and missing its sword-wielding hand. Walk up to the drawing and interact with it. It will move, revealing the robot's arm and sword.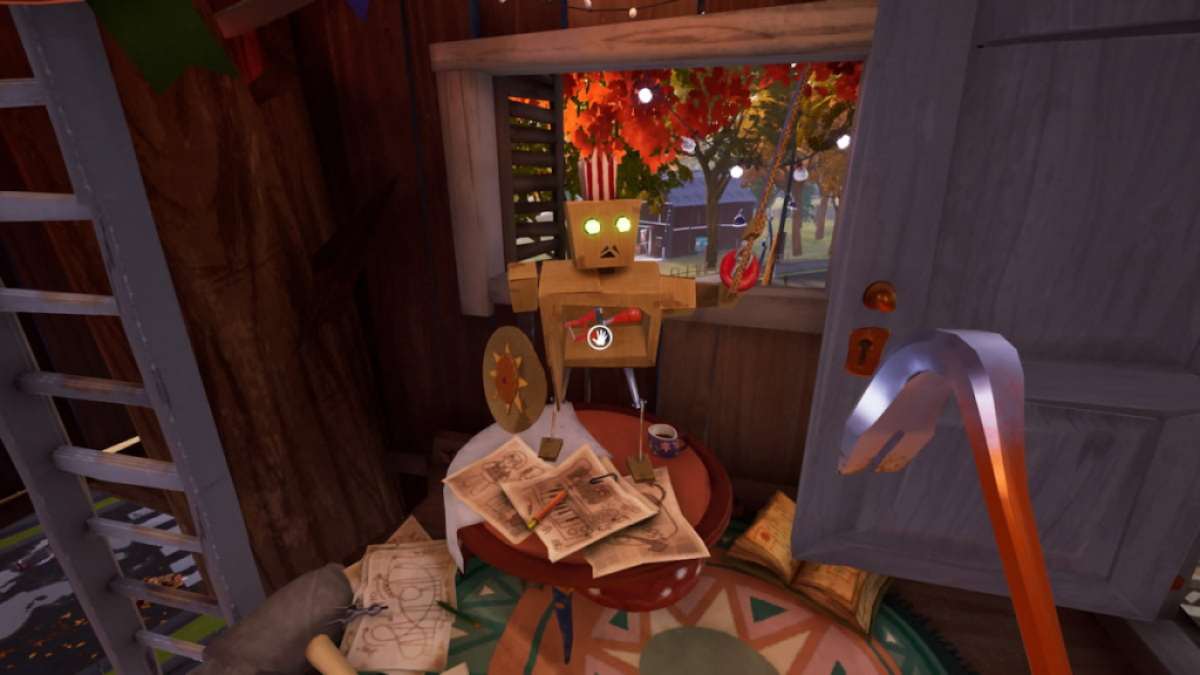 Reattach the robot's arm and use the interact key on both arms to make the statue look like the picture. Once the two match, its eyes will glow green and its chest will open, revealing a switch. Attach that switch to the remote control train set immediately behind you and activate it. The train will pull into the station with the scissors, and you'll be able to take them. Don't forget to activate the ladder on your way out, so you can visit your robot friend whenever you'd like.
For guides on games like Hello Neighbor 2, check out Among Us Imposter Tips – How to Win as the Imposter! and How to play FNAF (Five Night's at Freddy's) series in order on Pro Game Guides.