Hi-Fi Rush is a colorful and energetic platformer from developer Tango Gameworks and publisher Bethesda. The game introduces the charismatic and boastful Chai, who players control through a thrilling and colorful adventure. If that wasn't awesome enough, you'll be pleased to know that all of the characters are voiced by incredibly talented voice actors, bringing the world to life.
Hi-Fi Rush Full Voice Actors and Cast List
Who is Chai in Hi-Fi Rush?
The protagonist, Chai, is a defective hybrid between his beloved mp3 player and a magnetic robot arm. As a result, he can collect scraps of metal around him to make an electric guitar that can beat up enemies to the beat of the music around him.
Who are the voice actors in Hi-Fi Rush?
All of the voice actors behind the characters in Hi-Fi Rush are as follows:
Robbie Daymond: Chai
Robbie Daymond, who voices Chai, is an incredibly talented voice actor well-known for several roles in video games, including Goro Akechi in Persona 5 and Ares in Rune Factory 5. If you don't know him from his game roles, then maybe his involvement with Critical Role in both Exandria Unlimited and Season 3 as the air genasi bard, Dorian Storm. There's a great chance that you also have heard him as both Tuxedo Mask in the Viz dub of Sailor Moon and Smokey Brown in JoJo's Bizarre Adventure.
Related: All Hi-Fi Rush Achievements and How To Complete Them
Erica Lindbeck: Peppermint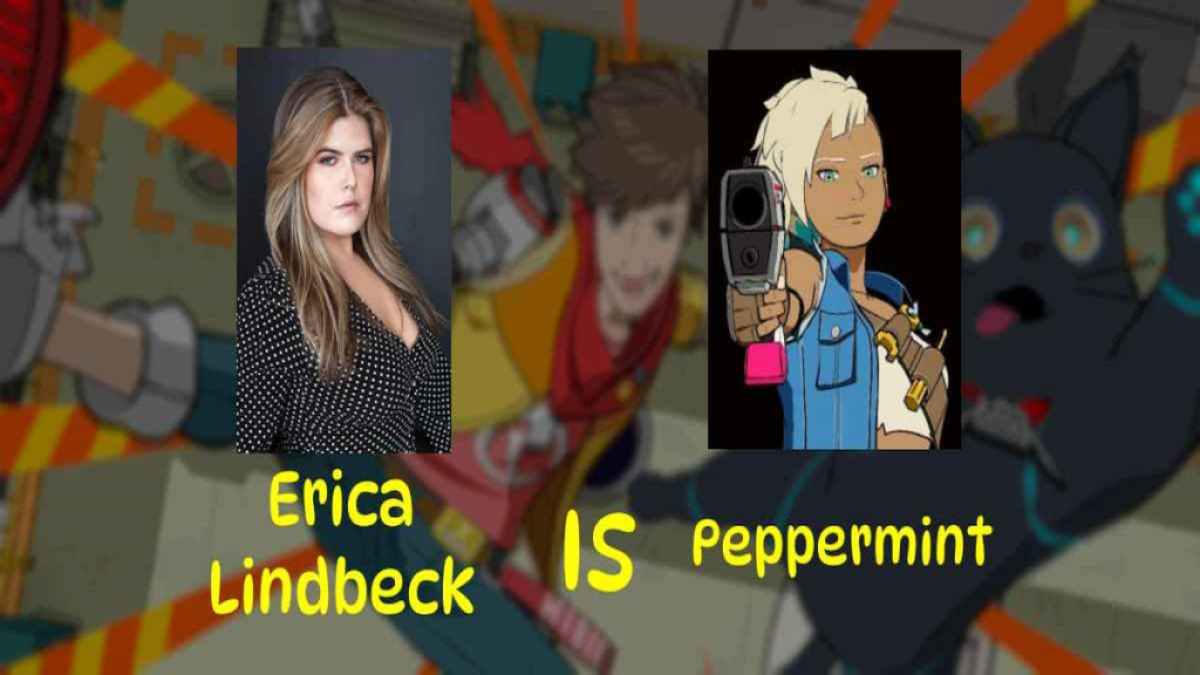 Peppermint's voice actor, Erica Lindbeck, is well-known for her roles in anime, including Eli Ayase in Love Live!, Kaori Miyazono in Your Lie in April, and Lady Nagant in My Hero Academia. She also voiced Futaba in Persona 5, as well as in the anime adaptation, alongside Robbie Daymond's Goro Akechi. She also reprises her role as Futaba in Super Smash Bros. Ultimate as part of Joker's DLC package.
Gabe Kunda: Macaron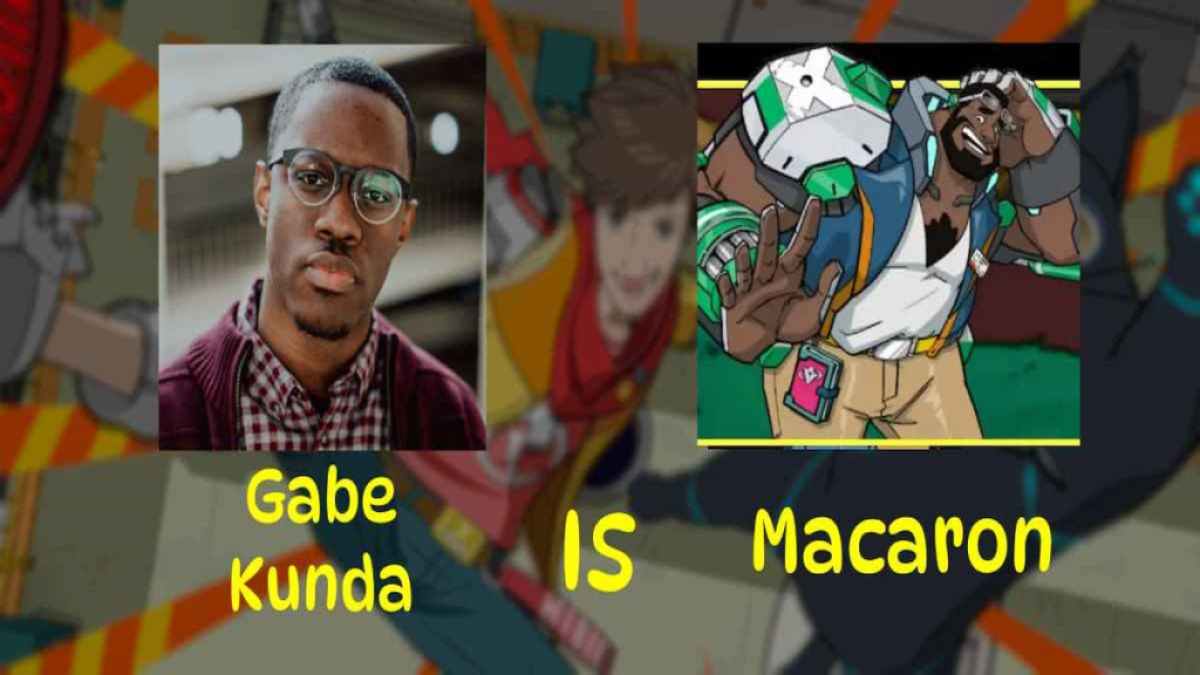 Macaron's voice actor, Gabe Kunda, has had several roles within the anime and video game universe, including the Bat Devil in Chainsaw Man and Atlas in Omega Strikers. He was also in My Hero Academia, alongside Erica Lindbeck's Lady Nagany, Rock Lock, and Valorant as KAY/O alongside Sunil Malhotra's Harbor.
Sunil Malhotra: CNMN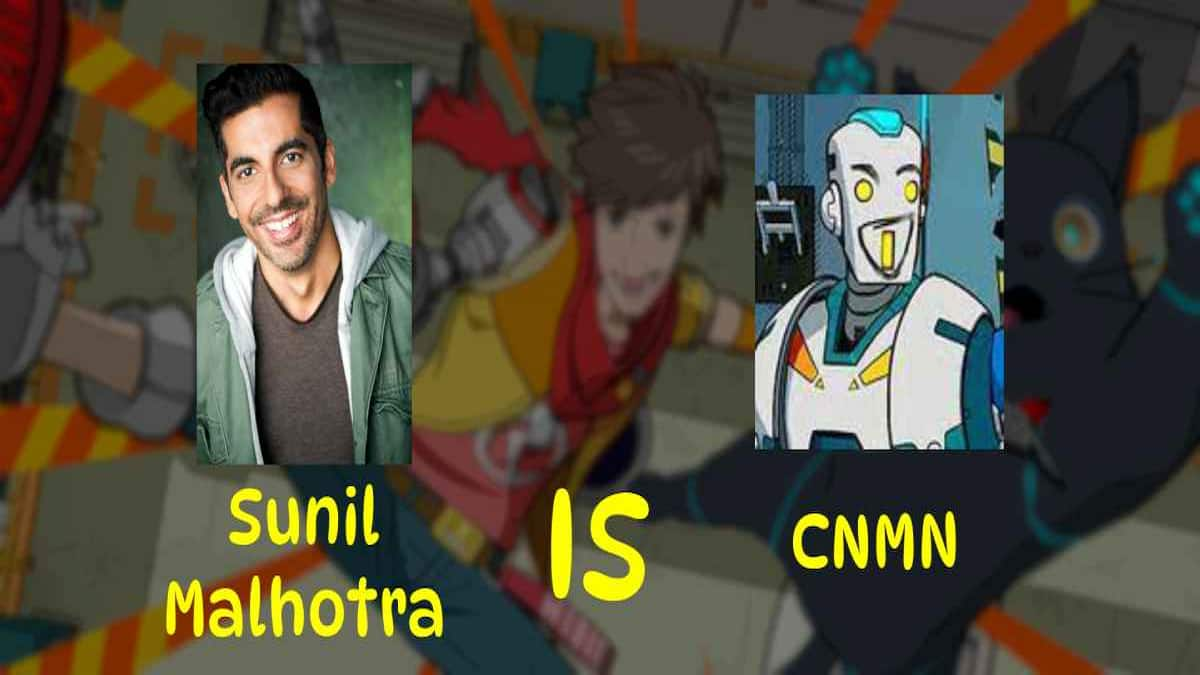 Sunil Malhotra is well-known as the voice actor for several characters in The Loud House, Sanjay and Craig, and The Casagrandes. He also voices the role of CNMN in Hi-Fi Rush, one of his few video game roles next to Harbor from Riot Games' Valorant, and both versions of Kung Lao in Mortal Kombat 11.
Misty Lee: Rekka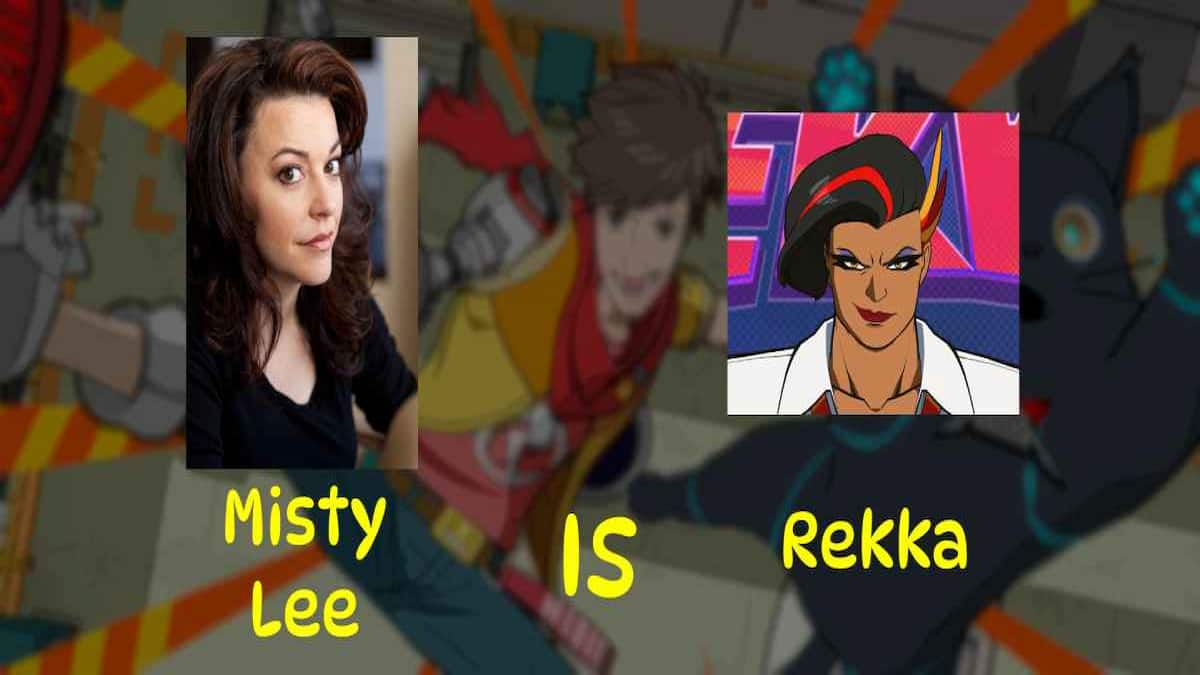 When Misty Lee isn't performing stage magic or comedy routines, she is the voice actor for several animated shows and video games. She plays Rekka in Hi-Fi Rush, but you can also enjoy her work in Star Wars Battlefront II as Princess Leia and The Amazing Spider-Man 2 as Jean DeWolff. She also starred as Red Sonja in the animated series Red Sonja: Queen of Plagues.
Sarah Elmaleh: Korsica
Korsica's voice actor, Sarah Elmaleh, has had many roles in more indie video games including Gone Home as Katie Greenbriar, and Where the Water Tastes Like Wine as Rose. However, she is also known by fans of Anthem as the female protagonist's voice.
Todd Haberkorn: Zanzo
Todd Haberkorn voices Zanzo in Hi-Fi Rush, but his voice can be heard in many different anime shows, including One Piece, Black Cat, Fairy Tail, and so many more. In fact, his list of credentials could rival several of the most prolific voice actors in the business. As far as video games go, you can hear him in Tales of Xilia as Rowen and Danganronpa 2: Goodbye Despair as TeruTeru Hanamura.
Related: Hi-Fi Rush – Who is Korsica?
Camilla Arfwedson: Mimosa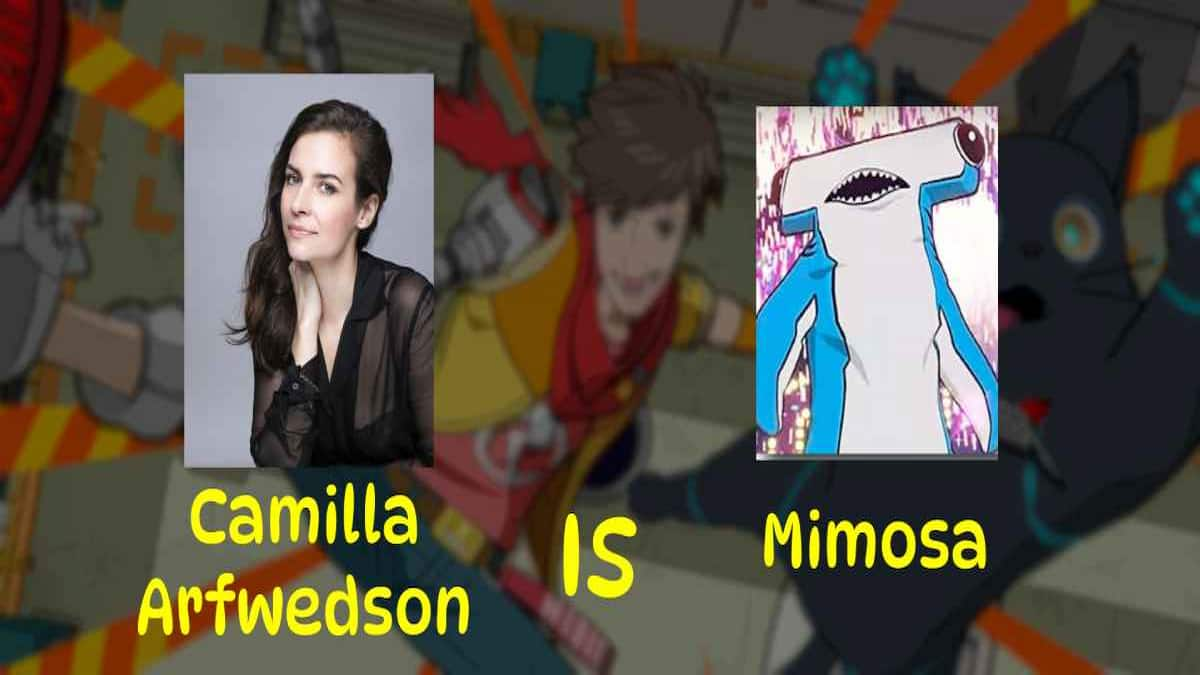 Camilla Arfwedson might be voicing Mimosa in Hi-Fi Rush, but she is also well-known for her television, film, and theatre roles. She's had roles in films like The Little Stranger and Tom & Jerry: The Movie. She can also be seen in the television shows Holby City as Zosia March and in The Lincoln Lawyer.
David Fane: Roquefort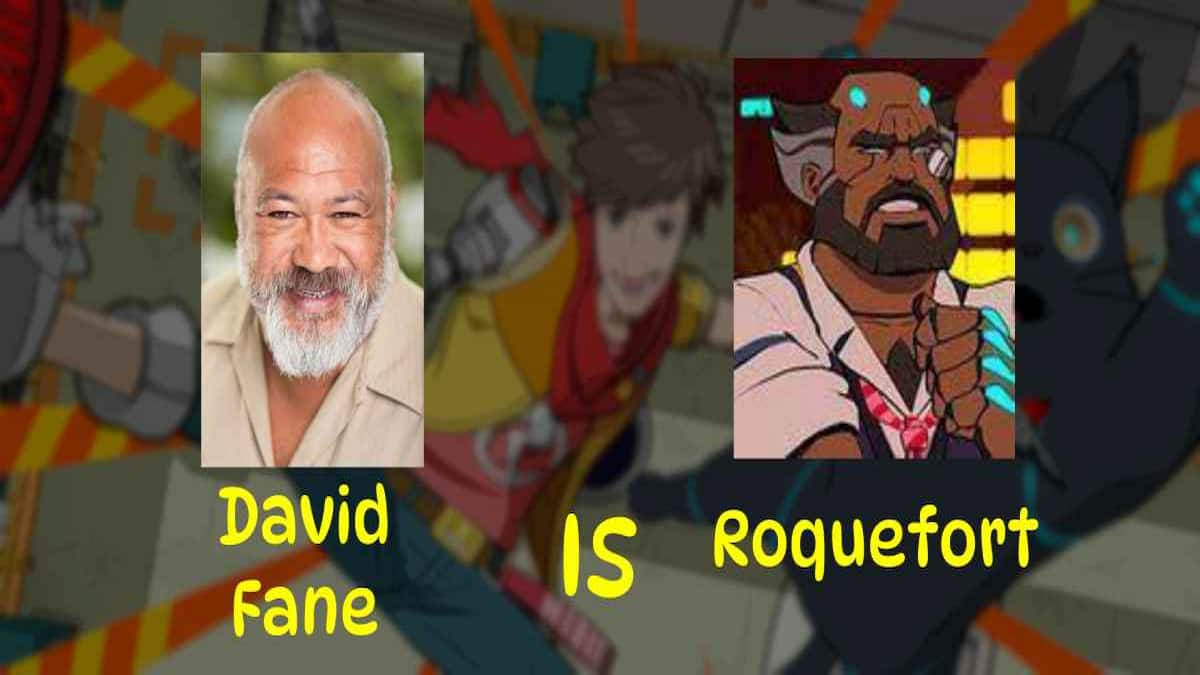 Roquefort's voice actor, David Fane, was featured in Our Flag Mean's Death alongside Taika Waititi's Blackbeard as Fang. He also featured alongside Waititi's Viago in the television show What We Do in the Shadows as Raymond St John. He has also had roles in films such as Next Goal Wins, Love Birds, and Sione's Wedding. As a voice actor, Roquefort is only his second role, with Curtis Scott from The Barefoot Bandits being his first.
Rahnuma Panthaky: Roxanne Vandelay
Similar to many of the other actors in Hi-Fi Rush, Roxanne Vandelay's voice actor, Rahnuma Panthaky, is better known in the television and film industries. She has been seen in several shows, including Degrassi High, Degrassi: The Next Generation, and Criminal Minds: Beyond Borders.
Roger Craig Smith: Kale Vandelay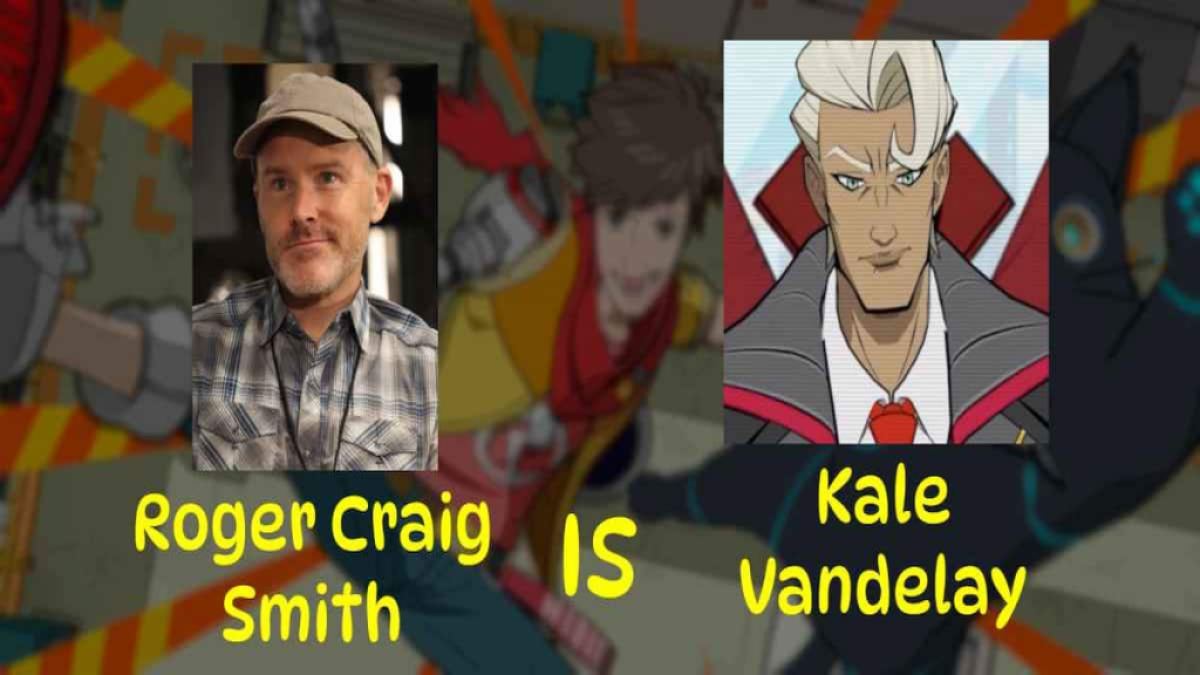 Another incredibly famous name on this list is Roger Craig Smith, the voice actor for Kale Vandelay. He is also highly regarded for voicing Sonic the Hedgehog in most adaptations of the Sonic franchise, Ezio Auditore da Firenze in the Assassin's Creed series, and Chris Redfield in the Resident Evil series. His talent has even crossed the realm of prolific superheroes as the voice of Bruce Wayne and Batman in many direct-to-video films, including Superman: Red Son, Batman Unlimited: Monster Mayhem, and Batman Ninja. He also reprised his role as Sonic in cameos for films Wreck-It Ralph, and is sequel, Ralph Breaks the Internet.
It's very clear that everyone on this list put all of their talents into their characters, making for an incredible experience for players.
For more Hi-Fi Rush, check out How to farm Gears in Hi-Fi Rush only on Pro Game Guides!