Wizarding World offers many activities for aspiring witches and wizards. One of the most fun ways is by customizing your character in the Harry Potter universe. This includes forming and choosing the shape of your Patronus through a quiz. There are many you can get, such as the rare Albatross Patronus. This may leave you wondering how to get an Albatross as your Patronus in Wizarding World.
How to get the Albatross Patronus in Wizarding World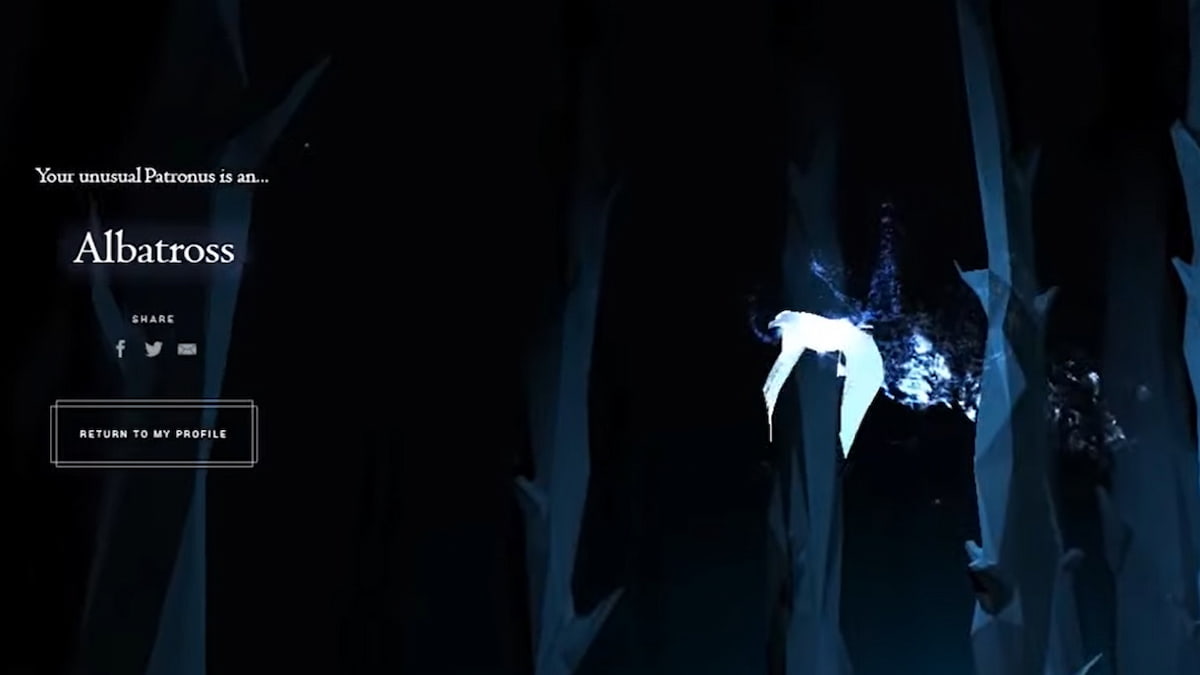 The Patronus Quiz will ask a series of questions, with the answers appearing at random. You only have a brief window to select an answer, so keep these answers handy. To get an Albatross Patronus, you will need to six questions with the answers below, though we listed the answer we received for each question first.
Related: All Answers to get the Wolf Patronus in Wizarding World
Question One: Discover, Rain, Seek, Shine, Thorn
Question Two: Blood, Cold, Improve, Rough, Salt, Shadow
Question Three: Around, Earth, Escape, Preen, Sense
Question Four: Safe, Forever, Found, Speak, Together, Who
Question Five: Trust, Grey, Impress, Spirit, Touch
Question Six: Sleek, Asleep, Create, Dew, High, Wave
Once you have selected a Patronus, you cannot change this in Wizarding World. You can delete your account and create a new one to change your Patronus. Some customization options in Wizard World carry over to Hogwarts Legacy, so carefully consider any choice here.
For more information on Hogwarts Legacy, check out All Answers to get the Unicorn Patronus in Wizarding World and All Answers to get the Stag Patronus in Wizarding World on Pro Game Guides.