When taking the quiz to find out your patronus in Wizarding World, you can get many different results. Whether you naturally score an albatross, stag, or even unicorn, maybe you just want to be a wolf. If that's the case for you, we've got the answers that will help nudge your quiz results in the right direction.
How to get the Wolf Patronus in Wizarding World
If you are hoping to get a specific patronus assignment for the quiz, you'll have to give specific answers that lead you to that outcome. To get the wolf patronus result, here's how you need to answer the test:
Question One: Discover, Rain, Seek, Shine, Thorn
Question Two: Bone, Bright, Make, Sweet, Smooth, Warm
Question Three: Lead, Prowl, Stone, Think, Under
Question Four: Alone, Free, Lost, Silent, Sometimes, Why
Question Five: Advise, Black, Hope, Listen, Mind
Can you retake the Patronus test in Wizarding World?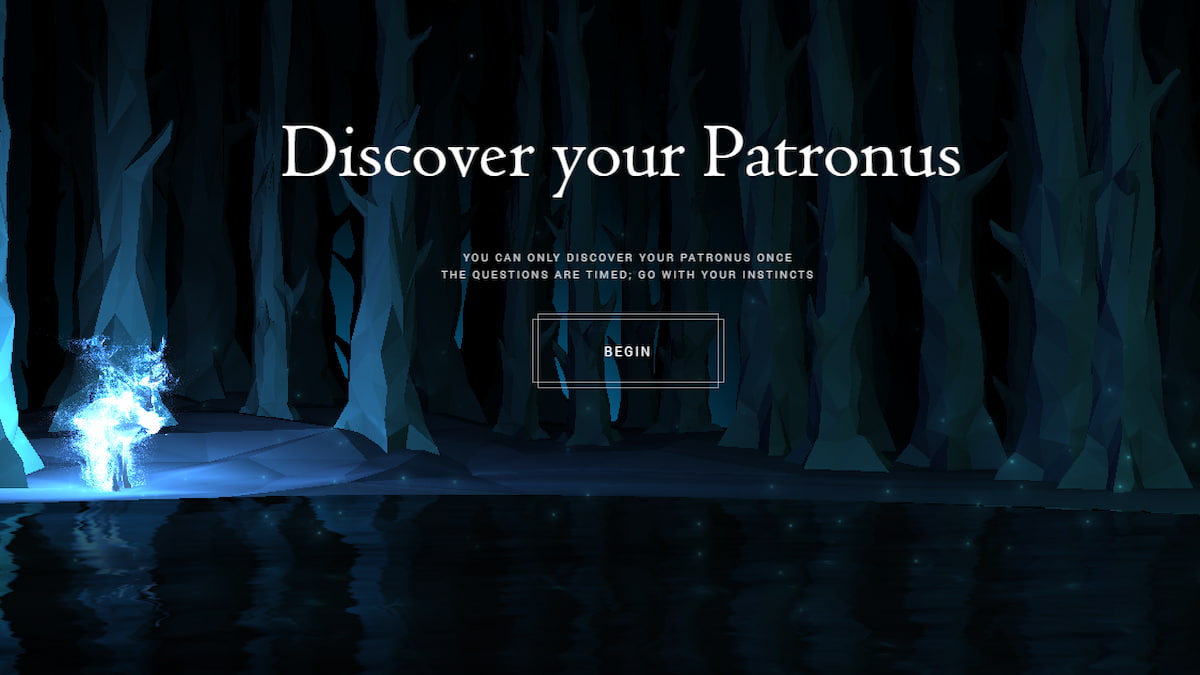 For those who may have gotten an unsatisfying result the first time taking the patronus quiz, it's natural to want to retake it and try for another. Sadly, this isn't possible. If you want to take the patronus quiz again, you'll need to sign up for a new account. You can use a different email to create a new Wizard World account.
Want to read more about Wizarding World? If so, check out All Answers to get the Dragon Patronus in Wizarding World on Pro Game Guides.