Hogwarts Legacy is full of dark mysteries and unraveling them makes the game all the more interesting. Once you walk inside Hogwarts, you will come across Sebastian Sallow whose side quests are directly linked to the main story quest. As you complete these quests and progress in the story, you will learn about Sebastian's sister, Anne Sallow. Everything that he has done is to find a cure for her. Here is how you can save Anne in Hogwarts Legacy.
Note: This article contains spoilers.
How to save Anne in Hogwarts Legacy
No matter what options you choose, you cannot save Anne. She will still remain cursed and doomed to live with it. Sebastian's questline leads you to learning the Unforgivable spells. You will also sneak into the restricted section in the library with Sebastian. This is when you will find out about Anne's curse and Sebastian's attempt to cure it by learning Dark Arts magic.
The In the Shadow of the Time quest sees Sebastian cast an Imperius curse on a goblin to protect his twin sister. The goblin turned the knife towards itself under the influence of Sebastian's mind control. Sebastian's uncle, Solomon Sallow, then banished him from the estate.
Sebastian stops at nothing to find out who cast the curse on Anne while his uncle tries convincing him that the curse cannot be reversed. In In the Shadow of the Relic, Sebastian retrieves the relic in the hope of curing his sister. But things take a turn for the worst when zombie-like creatures, Inferi rise. Sebastian engages in a combat and after defeating them, Solomon tries to stop him. He says that Anne cannot be healed and he must stop. But Sebastian continues his attacks on Solomon and uses Avada Kedavra as a last resort.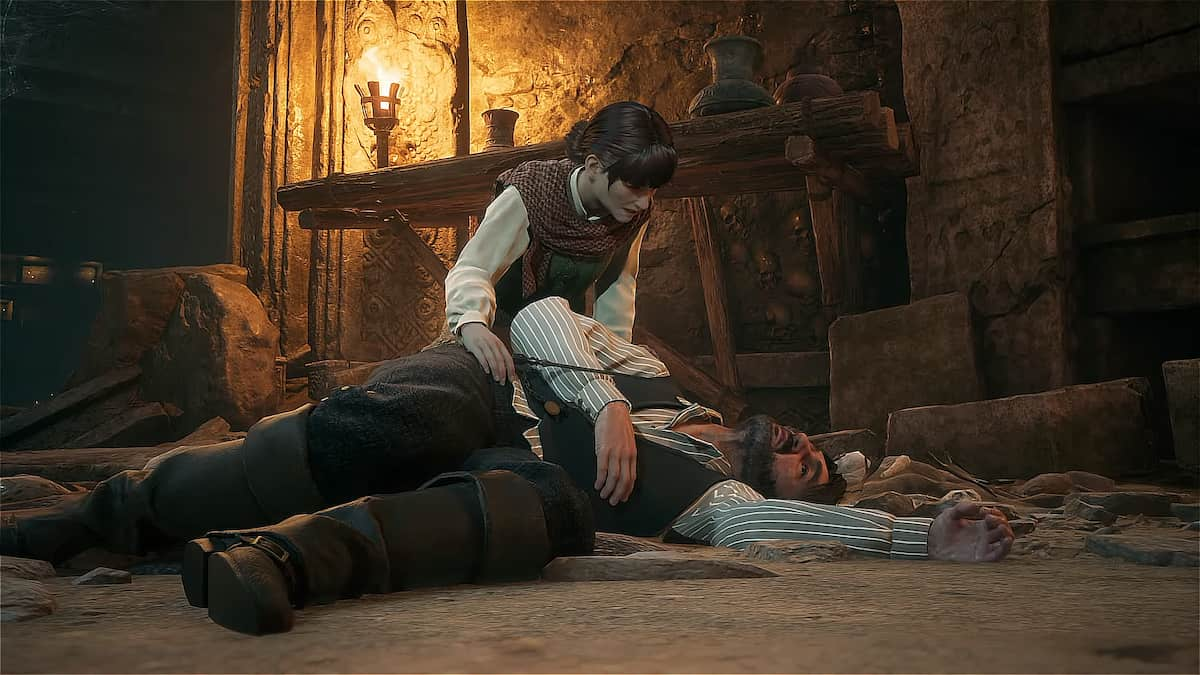 Anne appears and casts Depulso on Sebastian and kills all the Inferi with Incendio. After she learns her uncle is dead because of Sebastian, she destroys Slytherin's Spellbook on the altar with Bombarda. She vanishes with her uncle's body saying, You've made your choice. This puts a huge dent on their relationship and Sebastian fears he has lost his sister forever.
However, in the end you have the choice to report Sebastian. If you do, he will go to Azkaban. If you choose to not turn him in then he will stay at Hogwarts. Your character will later reveal to Sebastian that it was Victor Rookwood who cursed Anne.
To find out more on Hogwarts Legacy check out, Hogwarts Legacy – Percival Rackham's Trial Walkthrough & Solutions on Pro Game Guides.