In Hogwarts Legacy, players get to complete various quests and puzzles while learning different spells during their journey. Merlin Trials are one of the puzzles you'll come across more often, and these are scattered all around the map. Completing Merlin Trials will unlock additional gear slots, making them one of the best puzzles to complete early on. Here's how to solve the Merlin Trial at Keenbridge in Hogwarts Legacy.
How to solve the Merlin Trial in Keenbridge in Hogwarts Legacy
You can solve the Keenbridge Merlin Trial in a few ways, but you need to have Wingardium Leviosa or Depulso to complete this challenge quickly. If you have Depulso, simply force push the circular object towards the bridge. You can simply use the Basic Cast multiple times to push the object as well, but it's much faster with Depulso.
Cross the vendors shop, and keep going straight towards the bridge by pushing the object. Alternatively, you can use Wingardium Leviosa to carry the circular object across the bridge manually. We found it easier to do it with Depulso, but you are free to use the spell you prefer.
Related: All Spells in Hogwarts Legacy & when you unlock them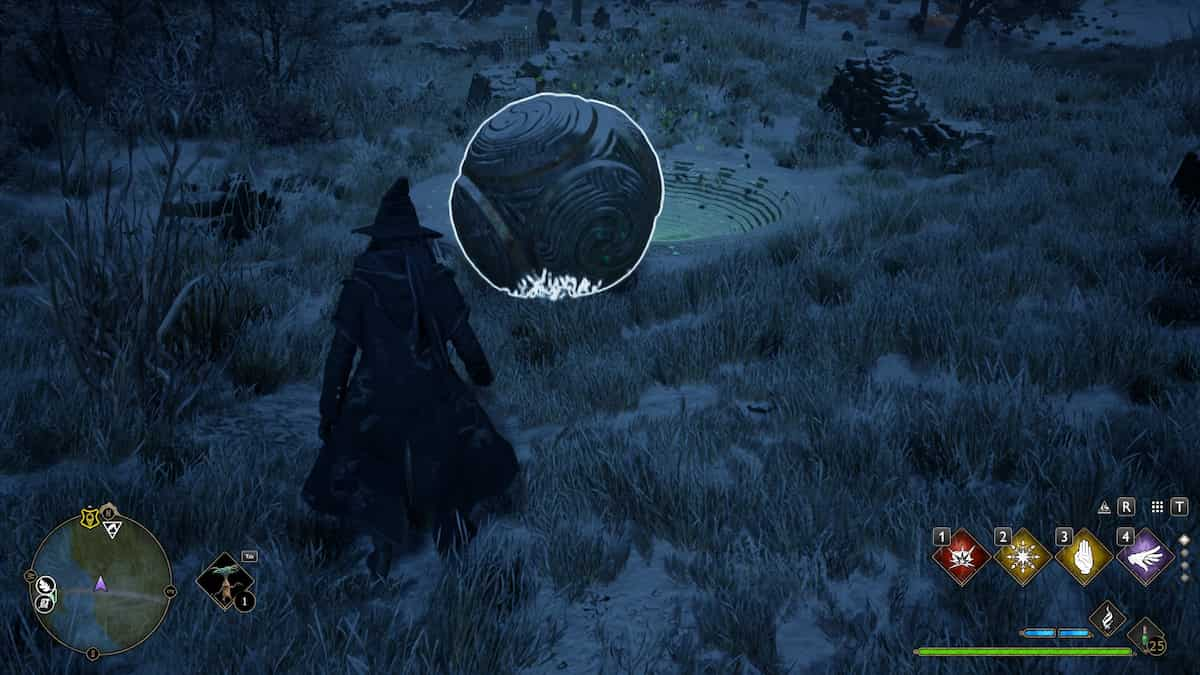 If you are using Depulso, make sure to use Arresto Momentum with it to hold the circular object if it gains too much momentum and goes in another direction. The slot for this round object is located on the other side of the bridge. Check the images above to see how to complete this quest. You'll need to take it across the bridge and slot in its chamber to complete the Keenbridge Merlin Trial in Hogwarts Legacy.
To find out more about Hogwarts check out How to get a Focus Potion in Hogwarts Legacy on Pro Game Guides.